The forgotten one of the limited edition GSX-R's.  The design had gotten old and heavy, they were never imported into the Untied States and only a few hundred were produced;  it all adds up to one rare and highly collectible bike.  What it lacks is the wow factor of the 89 RR and 86 LTD.  Instead it has a list of small targeted upgrades to help reduce weight and help scoot it around the track.  I've highlighted a few below but the seller has included the full list on the auction.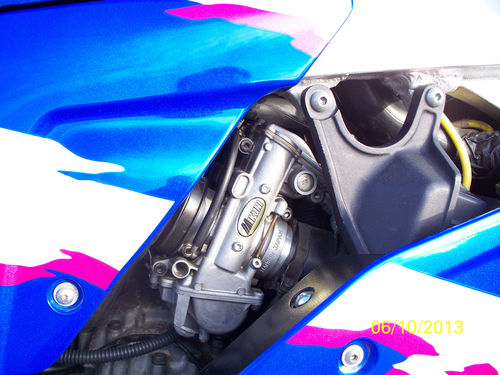 The larger 40mm flatside carbs.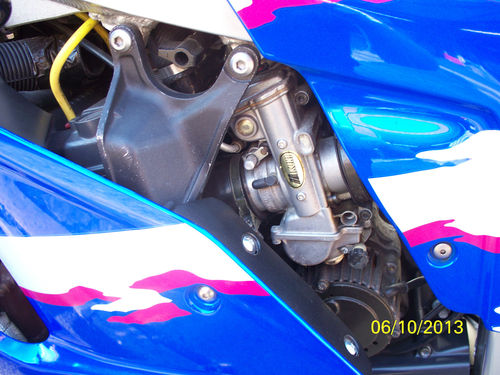 You can just see the magnesium head cover.  Those would be fun to try and order from your local Suzuki parts man.
The seller describes a feature I had not heard of, tuneable head pipes via an adjustable bolt to help fine tune carbs.  Kind of interesting the engineers would waste even a single yen on this since the exhaust system is the first thing tossed for racing.
Six pot brakes lifted from the 1100.  Wheels are lighter as well.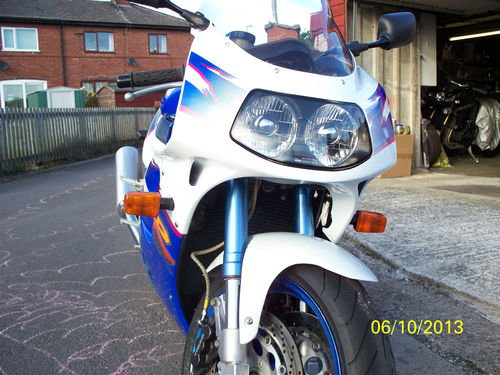 The seller claims only six were imported into the U.K. by Crescent Suzuki.  I thought I'd never see one for sale but in the last couple of years we've seen 3 or so listed (all in Europe).  Bid accordingly if you are trying to finish off a collection. 
Ian