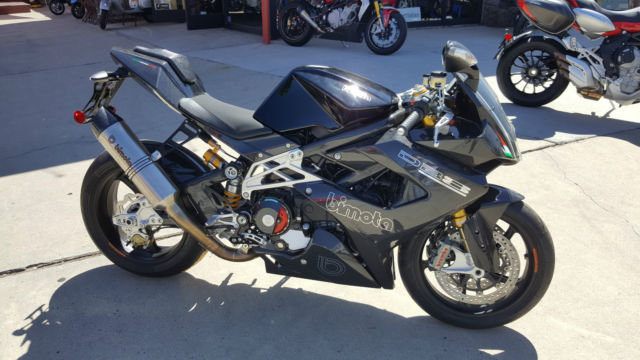 Back in the early days on RSBFS there was an ongoing debate about what made a bike a true rare sportbike and  was mostly centered around Bimota models such as the SB6 which seemed to be available on eBay pretty much constantly.  Some  claimed that any bike that was readily available couldn't be a rare sportbike while the other side claimed availability wasn't as big an issue as factors such as technology or condition.   While I can't remember who got the final word, a set of criteria did result that I often use to evaluate whether a bike is truly a rare sportbike.  These criteria are
► extremely low availability/production numbers
► technological or historical significance 
► location 
► desirability 
► condition
► high original price, especially compared to other models in the same manufacturers lineup
Obviously not every bike posted on RSBFS has all these criteria but the more of these criteria that a bike has the more it seems to qualify as a rare sportbike.  Perhaps most importantly, if a bike has ALL the criteria listed above then its considered to be "unobtanium" and definitely worth a post.  Today's post is a 2011 Bimota DB8 Oro Nero, a bike that seems to meet all the unobtainum criteria.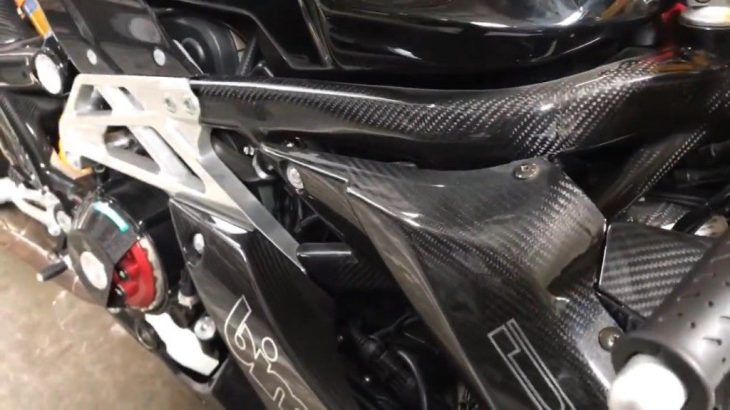 Let's run through the criteria starting with availability.  According to Wikipedia, only 10 Oro Nero were built.  The seller indicates this Bimota Oro Nero is #11 of 11 produced which seems odd at first but the seller has a plausible explanation for this which can be read on the Bimota forum (link here) and anyone who has dealt with the Italian manufacturers knows how a few extra models tend to appear here and there based on supplies.
As for technology, the Bimota Oro Nero wasn't just a pretty carbon-fiber face; it was actually  the first production bike to offer the combination of a carbon fiber frame, subframe and swingarm.
Location?   It's currently located in California, the heart of sportbike country in the USA.
Desirability?  Well if you are like me and you like the pure carbon fiber look then damn this thing is sexy.   The pics provided by the seller aren't the best (they seem to  indoors and don't give a full walk around on the bike) so I reached out to the seller and they were kind enough to share some additional video links along with pictures on the ebay listing, see below
Vid 1 – coming home in the sun
Pic 1 – Upper frame in carbon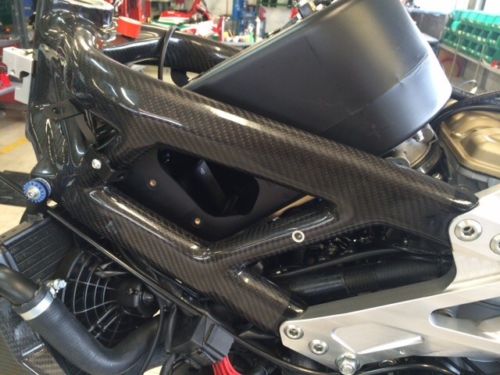 Video 2 – Walkaround

Pic 2 – Rear swingarm in carbon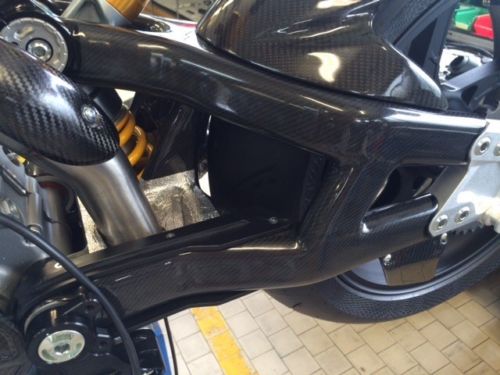 Video 3 – rolling it into the garage
As for condition/maintenance, with 5 miles since new there isn't a lot to talk about on this one.   The pics the seller includes on the ebay listing do seem to show recent maintenance (not sure where/when this was done though) and I think I spot a new tire sticker in the last video.  The fluid in the brake reservoir does look its due for a change though.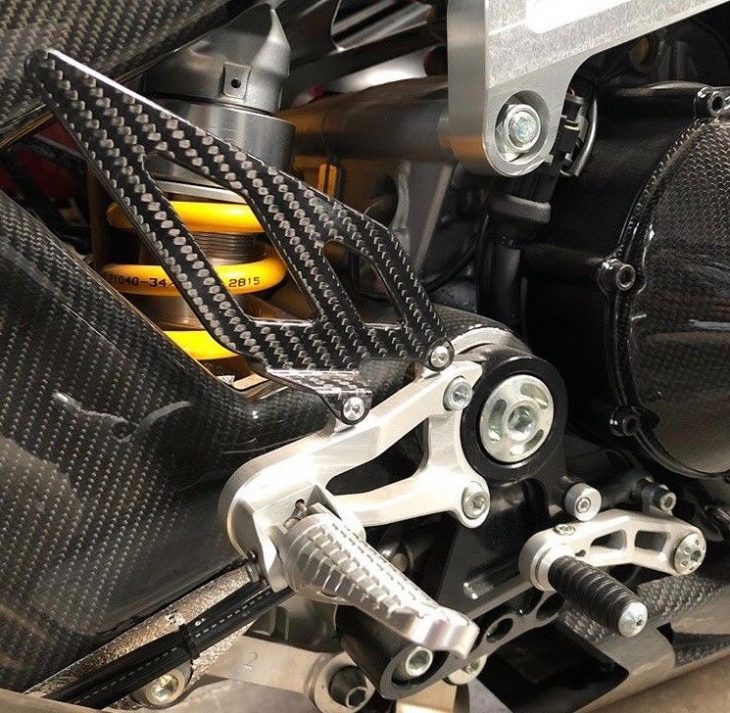 The last criteria for being a rare sportbike is OEM price.  The Oro Nero was originally offered for $80,000 USD so the sellers Buy-It-Now price of $91,000 USD isn't as outrageous as it might first seem (and the ebay auction indicates that offers will be considered).
Now that we have reviewed this bike's unobtanium qualifications we arrive at the final question – is this this bike something to put on your collection list?  $80,000 USD is still a fair chunk of change for a bike that has a plastic gas tank cover and what appears to be a phantom pillion seat pad (no footrests for a passenger).  Also the full carbon look isn't really exclusive to the Oro Nero; other options include the Aprilia Nera, the Kawasaki H2 carbon or if money is really no object there is the MV Agusta F4cc.
Even though the Oro Nero is definitely worthy of a post here on RSBFS it doesn't seem likely it will appreciate much in the near future.   It seems like its more of a long term investment that will appeal to a deep pocketed and patient collector or perhaps to a Bimota collector looking to complete their lineup.   While it will probably never ellicit a reaction like an RC30 or Desmosedici whomever buys it will be able take comfort in the fact that have something that even the famous Barber and Solvang museums don't have.
Martin G/Dallaslavowner