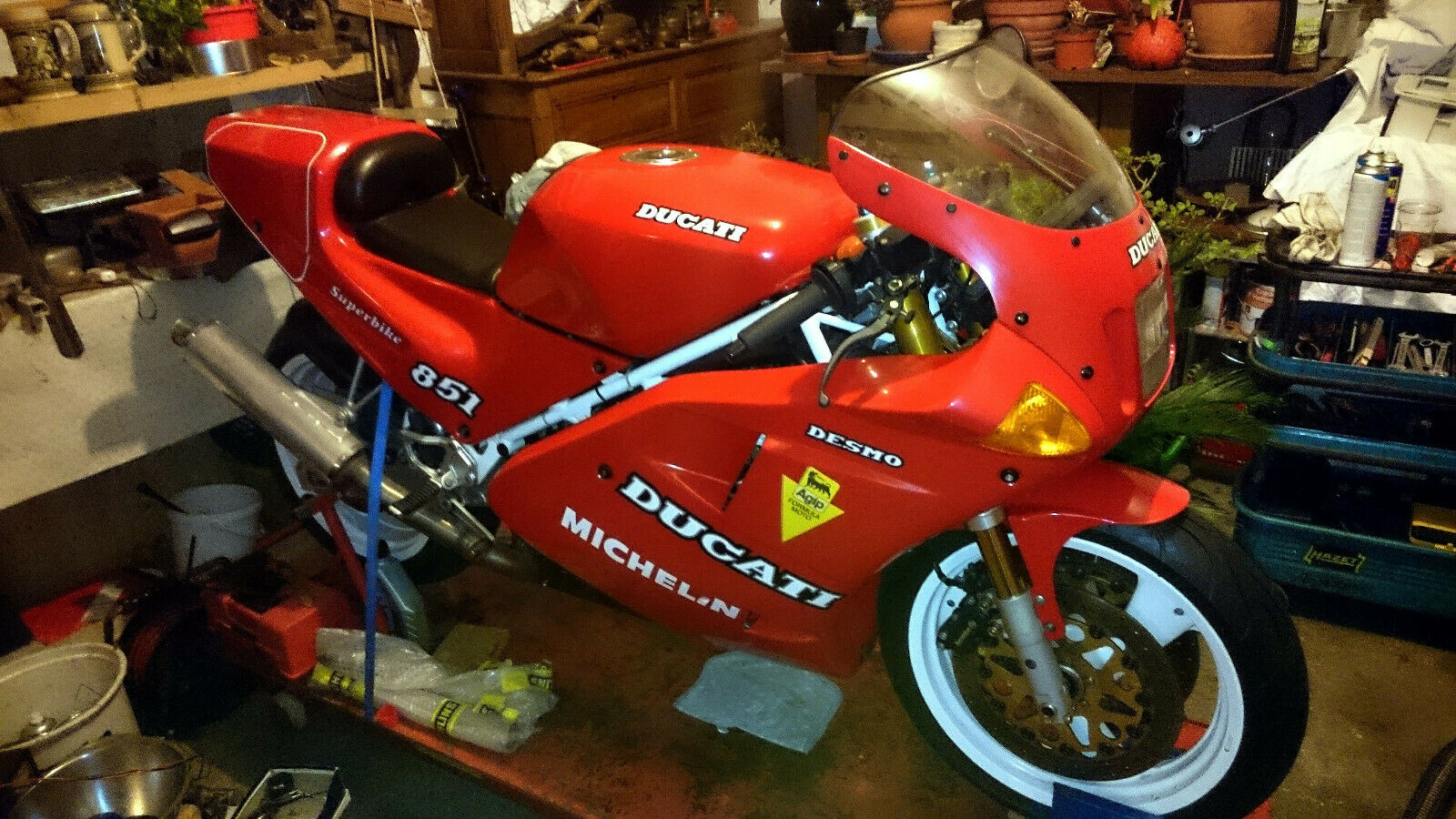 Before the flames start, let me warn you: This bike has little info and few pictures. So why bother to post it here on RSBFS? Simply because the Ducati 851 SP2 is a noteworthy collector machine. Having achieved success in WSBK with the original 851, Ducati punched out the older mill to 888cc, made a few other tweaks, and continued to rack up victories and championships. The homologation machine for the initial 888cc variant was the 851 SP2, which ran the larger power plant under the 851 covers, ahead of the official release of the new 888. All clear? Like all "R" spec bikes, the SP2 is uniquely identified via a numbered plaque attached to the upper triple trees. This Italian wunderkind is currently located in Deutschland.
From the seller:
Used Ducati 851/888 SP2 the number 250 from 381 piece.
22000 km By 1990
Good condition not crash 1 owner
OEM only new Fuel pump and Ohlins Fork tube new and battery.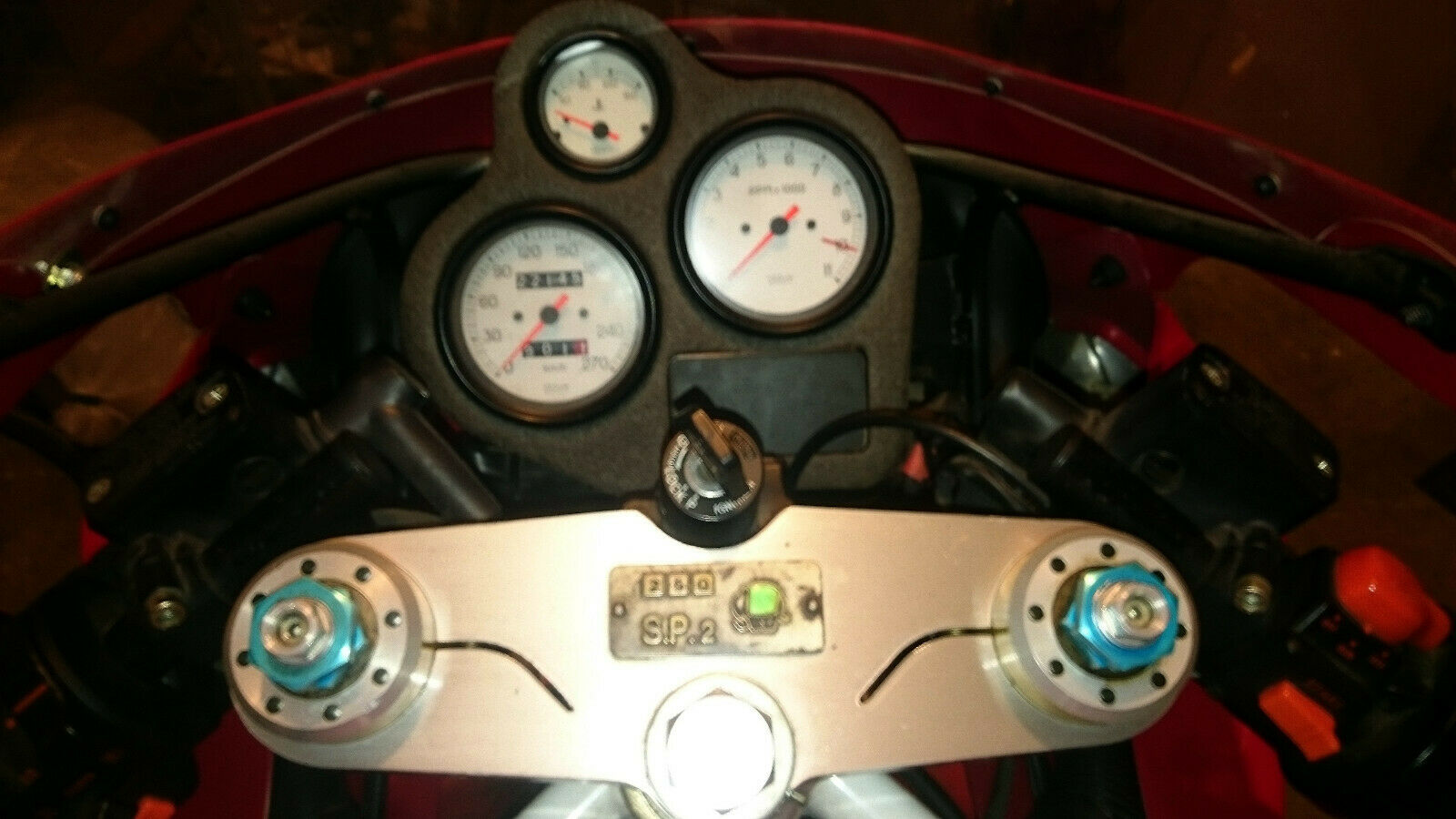 Pictures are few and decided low resolution, but do show the important bits. The white frame and white wheels are correct, as is the solo tail section. From the right side in the dark at a distance the bodywork looks to be complete and the paintwork intact. The second picture shows the numbered series plate, the adjustable front suspension and an odometer that reads just over 22,000 KM (13,500-ish in miles). Unfortunately, that is it – except for the $45,000 USD ask. That's right: fork over forty five really big bills and this can be yours. Interested parties are welcome to make an offer below that, but the seller has set the expectation high indeed. The 851 series was a watershed moment for Ducati, and the start of the 851/888/916/996/999 dominance on the track. Check out the few details here, and good luck!! (comments welcome but please keep them civil and to the model in question)
MI