Today we have a very interesting offering. Typically, non-exclusive bike models that are mass produced cannot be considered rare. However celebrity ownership sometimes can make a non-rare bike considerably more notable. It helps if the celebrity in question is related to the motorcycle world. In this case, the owner was well-known AMA Superbike contender Larry Pegram. You won't see a "never raced" message here, because what we are looking at is one of Larry's race bikes from his stint with BMW. And while nothing depreciates like last year's race bike, historical ownership can play a hand in raising the value of ex-race bikes for collecting purposes. On face value, what we have here is a used S1000RR with some cool components and a bunch of funny stickers. But that is a cynical view, no? You would be hard pressed to purchase a used RR model and make the kind of mods that this one has on it. On the other hand, you would at least have a street legal bike on your hands. So that makes this a terrific track-day weapon, or a collector. Which is it to you? First and foremost, Larry's butt once graced the seat pad – isn't that cool enough?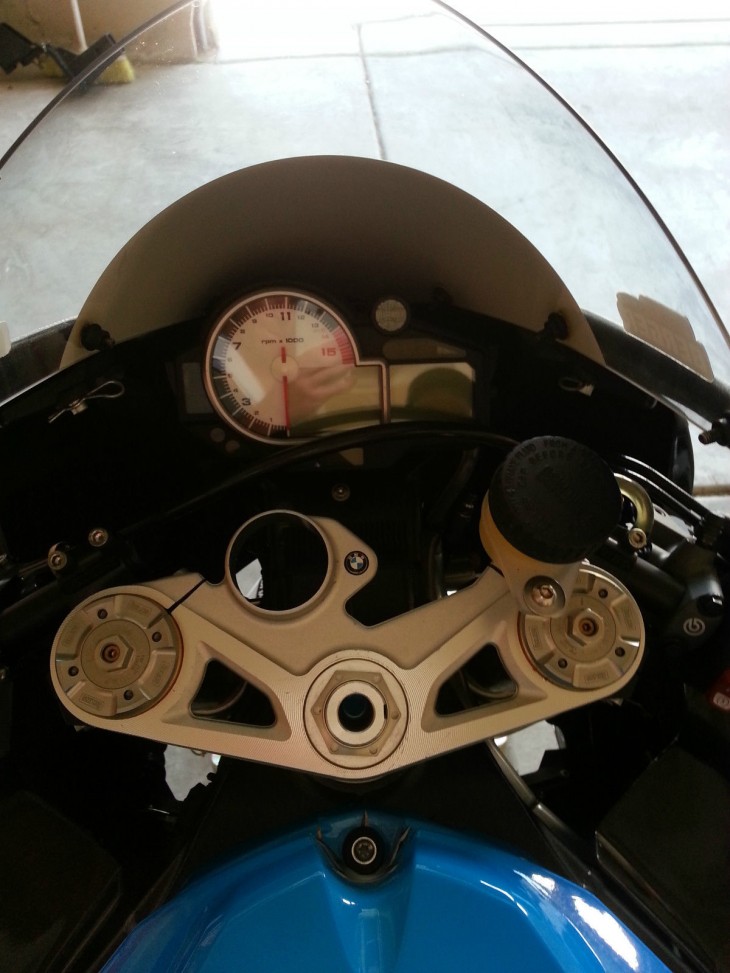 From the seller:
Up for sale is Larry Pegrams AMA Superbike. I bought this bike from Larry himself on 6/18/2013 when he was unloading his BMWs in lew of switching to Yamaha. This bike has everything as his "A" bike, just missing the digi dash and oversized radiator.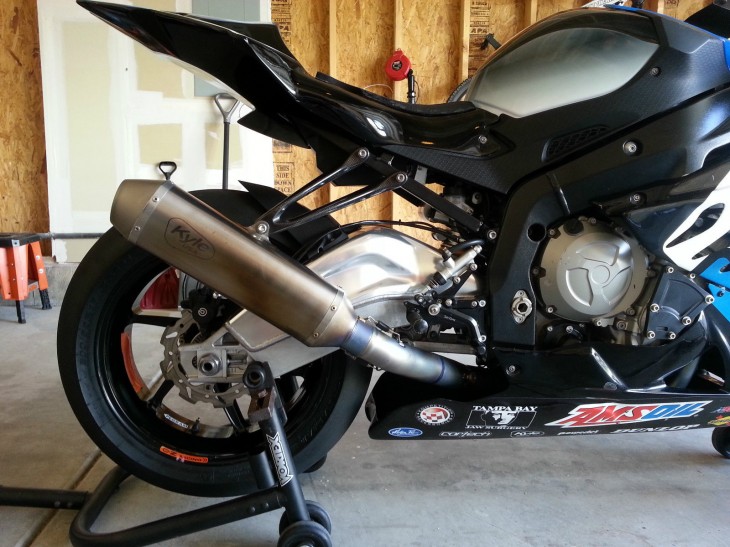 More from the seller:
Since buying it, I have kept very detailed logs of every track day I have done – how many miles I put on it, what I changed, when I changed the oil, etc. and will pass that along with the sale. I bought the bike with 1472 kilometers on the odometer, and it currently has 2391 kilometers on it; meaning I rode it only 571 miles in the course of 1.5 years.
Check out the complete details here – the seller has done a great job describing the bike and its current condition. It's worth a look. Good Luck!
MI