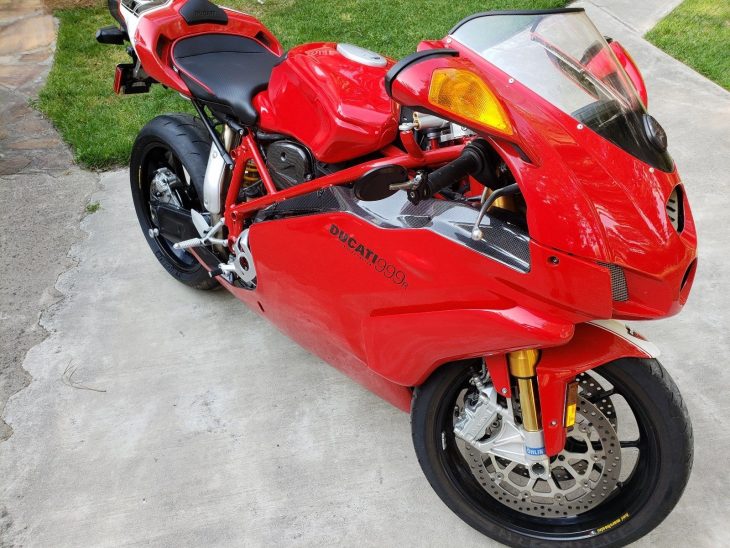 After languishing in infamy for a few years, Ducati's 999 is finally getting a bit of respect for being the impressive machine it has always been. If the 999 had been built by anyone other than Ducati, and it had been the follow up to pretty much any bike but the 916, its praises would have been sung from every rooftop. But although the regular and S model bikes are finally getting a bit of respect, collectors were always on to the 999R.
The 999 was an improvement over the 916 in terms of power, reliability, and ergonomics, but the 999R stood head and shoulders above the more common versions, even though they don't look very special to the casual observer: Ducati's R bikes are always pretty subtle. A bit of a red frame here, a flash of gold from shock or fork tubes, a logo unpainted to let the carbon weave show through the paint…
The main changes are under the skin, since the R was created to allow the 999 to compete in various racing classes, including AMA Superbike racing. And we're not talking about some cams and a different fuel map. The 999R featured an entirely new cylinder head design, along with high-compression pistons, titanium rods and valves, all hidden within sand-cast engine cases. The result was much more oversquare than the stock bike for exactly 999cc, along with 134hp at the wheel.
From the original eBay listing: 2006 Ducati 999R for Sale
Immaculate 2 owner 2006 Ducati 999R. Only 1740 miles. I purchased from the original owner in 2010 and have accumulated a grand total of an additional 225 miles. Recently serviced and new battery. I added a slipper clutch but still have the original. Also added bar end mirrors. Never dropped, no dings, dents, no track. I am not comfortable riding the bike as can be seen by the mileage. Have the original owner's manual and service manual CD. Absolutely no disappointments with this bike. If you have read this far you know all about the 999R and that 2006 is most likely the best year. No trades.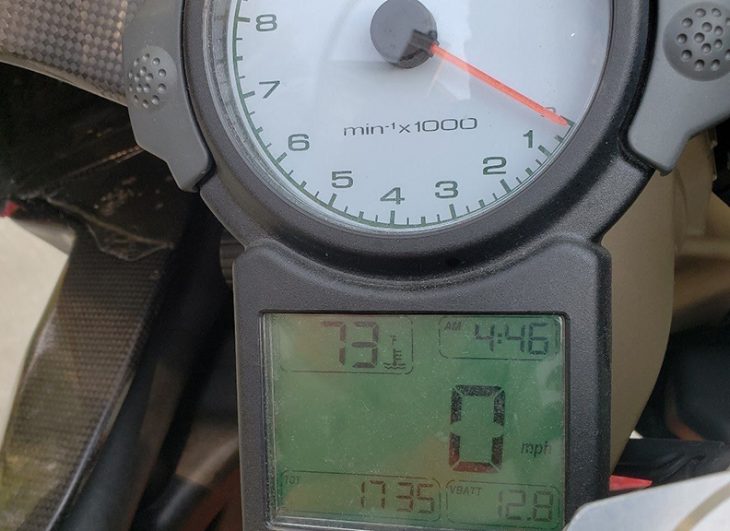 Bidding is currently up to $12,300 and the Reserve is Not Yet Met. But since the Buy It Now price is set at $15,995 I expect that won't be a problem by the time the auction ends, since there's plenty of time left and there is lots of activity on this one already. That might be because the bike has very low miles and is mercifully unmolested: the awful original license plate holder even includes the stock reflectors! The bar-end mirrors look pretty silly and, depending on the position of the clip-ons, might be nearly useless, but should take all of five minutes to remove. The slipper clutch might not be original, but is a very practical addition in keeping with the bike's character, and can always be removed.
-tad