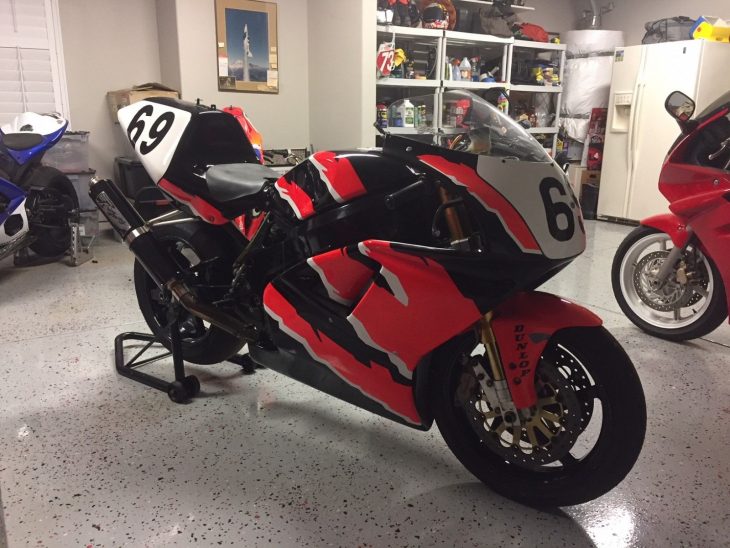 Beyond the tragedy of losing a young life with so much unspent potential, the death of Nicky Hayden robbed from American motorcycling the last great talent to take a DIY mentality born on a dirt track to the world stage. The loss will resonate for years, as Hayden's influence touched every corner of the sport in the United States.
This is a chance to own a piece of Hayden's legend, an early brick in his road to the 2006 MotoGP World Championship. This is one of two 1999 Honda CBR900RRs Hayden campaigned for Erion Racing in the AMA's Formula Extreme category. We featured the other bike in the collection four years ago. In each case, the seller has offered direct confirmation that the bike is real from Kevin Erion.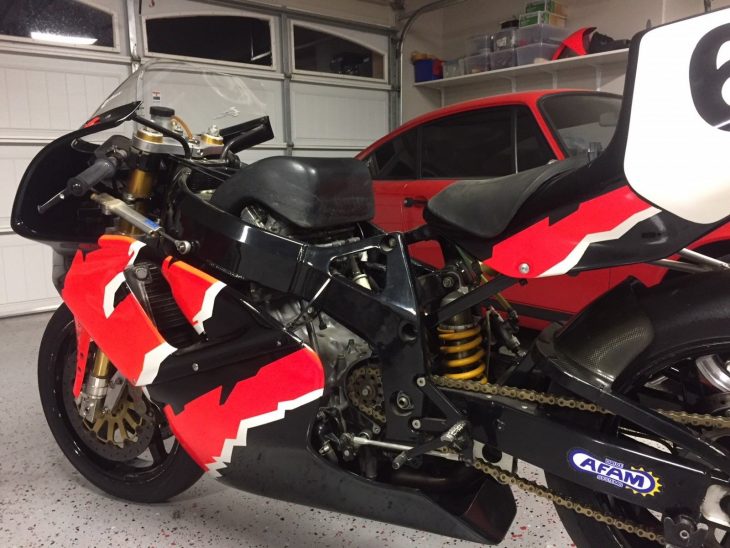 From the eBay listing:
Erion Racing cbr 900rr ridden by Nicky Hayden in the 1999 AMA Formula Extreme series.
This is a once in a lifetime opportunity to own one of the bikes raced by the 2006 World Champion Nicky Hayden. This is not a replica…Certification documentation provided by Kevin Erion.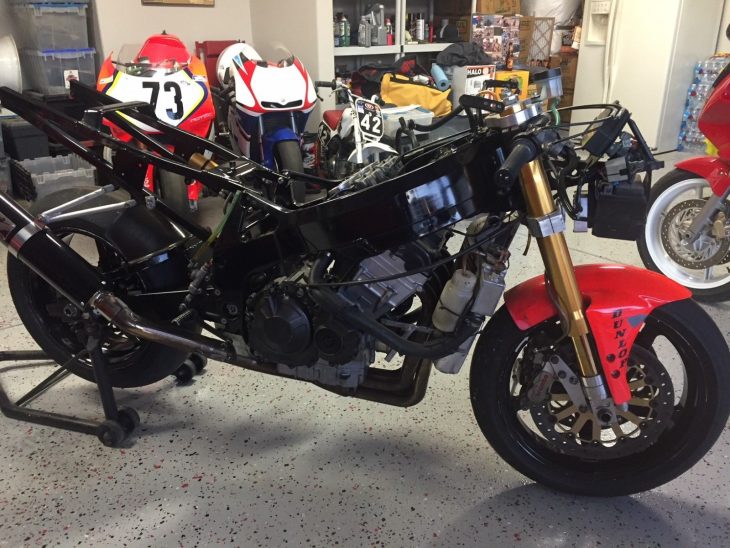 No mention is made of the bike's running condition, though it looks to have been left mostly in as-ridden shape, minus sponsor decals. It still bears Hayden's iconic 69 number plate. It's crass to mention value given the circumstances, but if the bike is indeed the real thing, its pedigree is without question and its mystique is likely to grow.