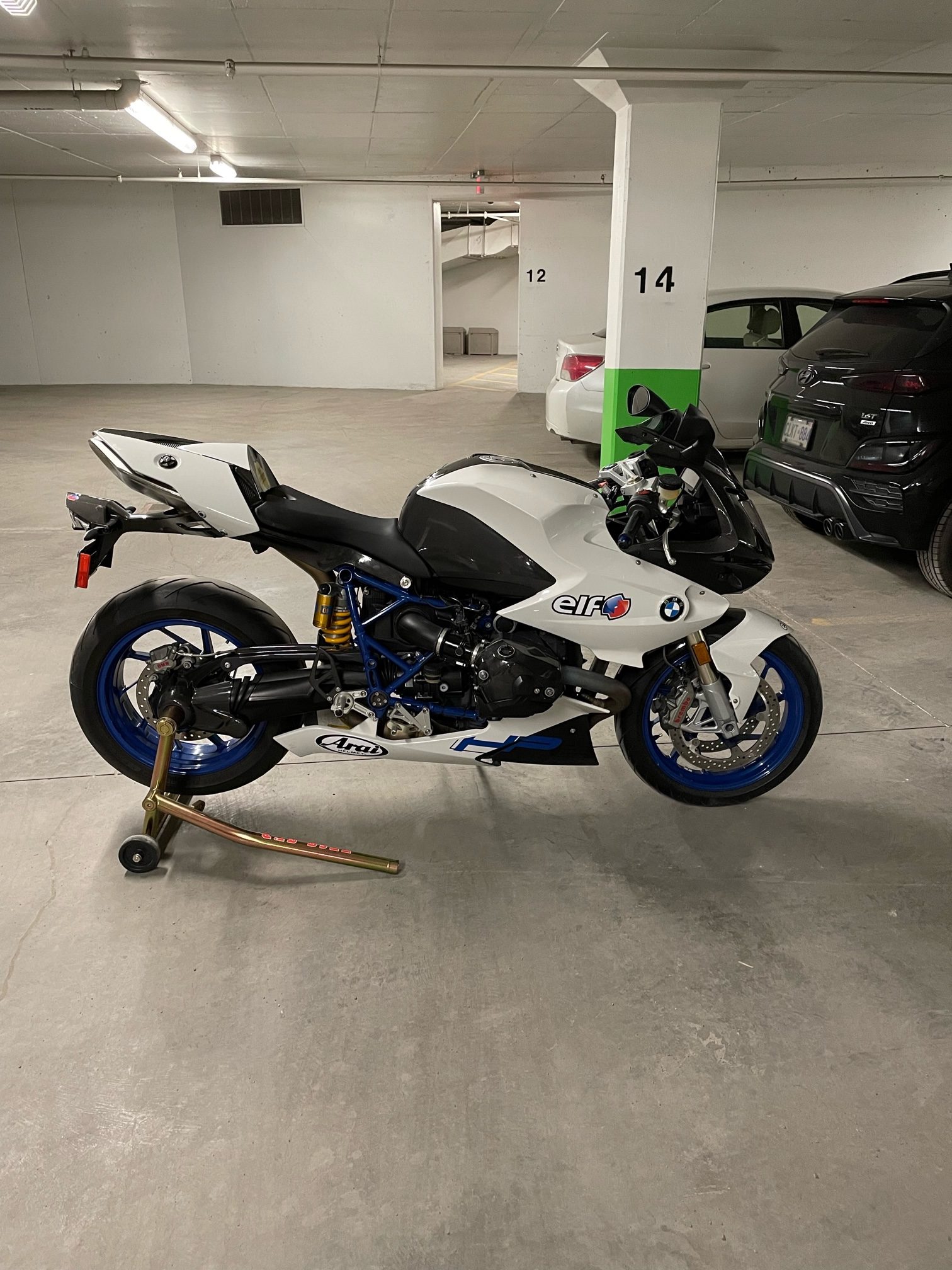 Think BMW and you visualize air-cooled, horizontally opposed twin commuters and tourers. Legendary for build quality, reliability and price, BMWs have always occupied a bit of a niche in the market flooded with hyper-performance Japanese mass produced steeds. But in 2008 BMW sought to shake up that staid image by going racing with their boxer, and developed the ambitious HP2 project. The race bike ultimately became a street-going unicorn, with the HP2 Sport hand-built in limited numbers (rumors are fewer than 200 units across all of North America / Canada from 2008 – 2012) and a premium price tag. What you received for your money was the highest performing air-cooled boxer in BMW history.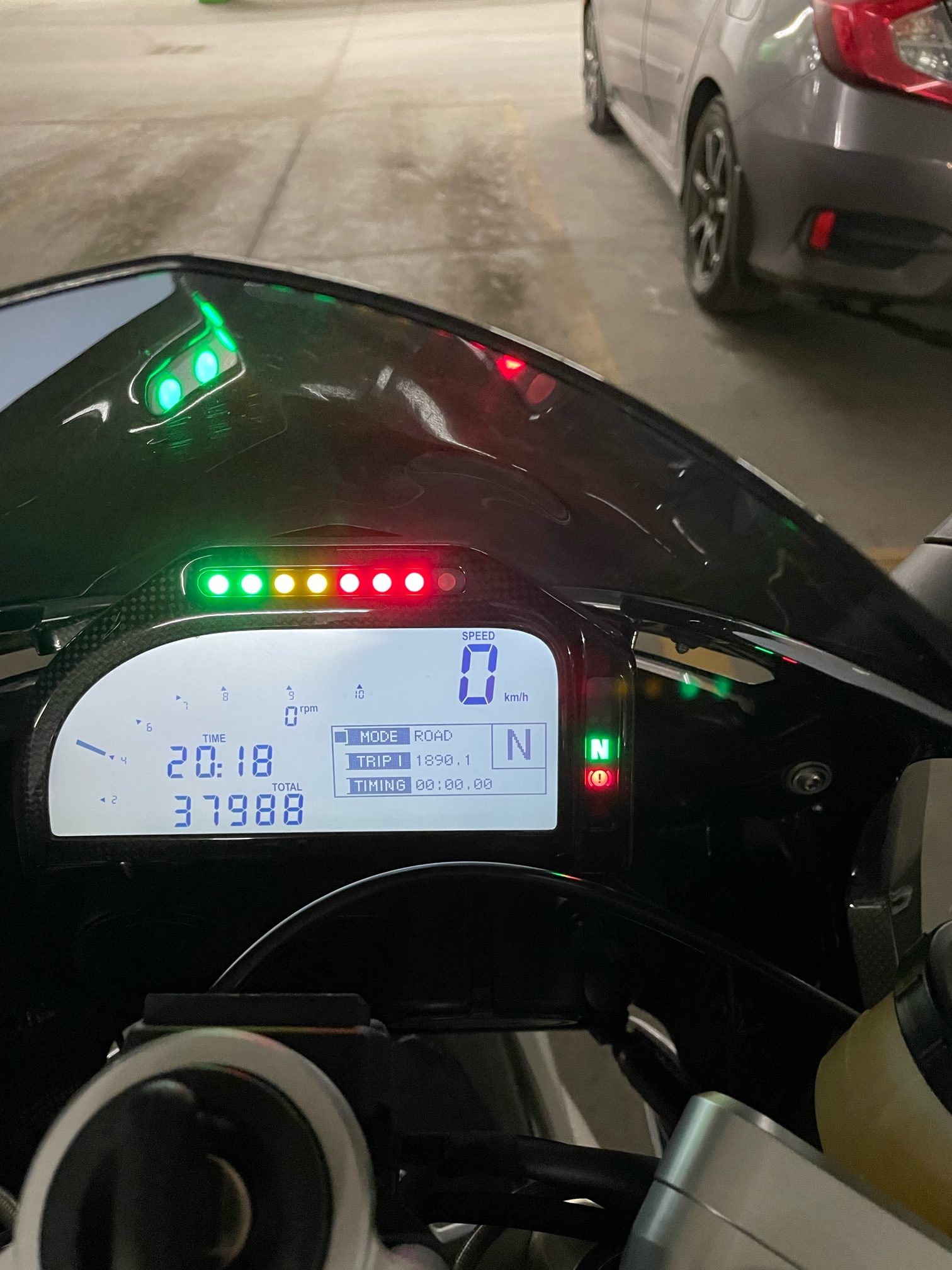 Featured Listing – 2009 BMW HP2 Sport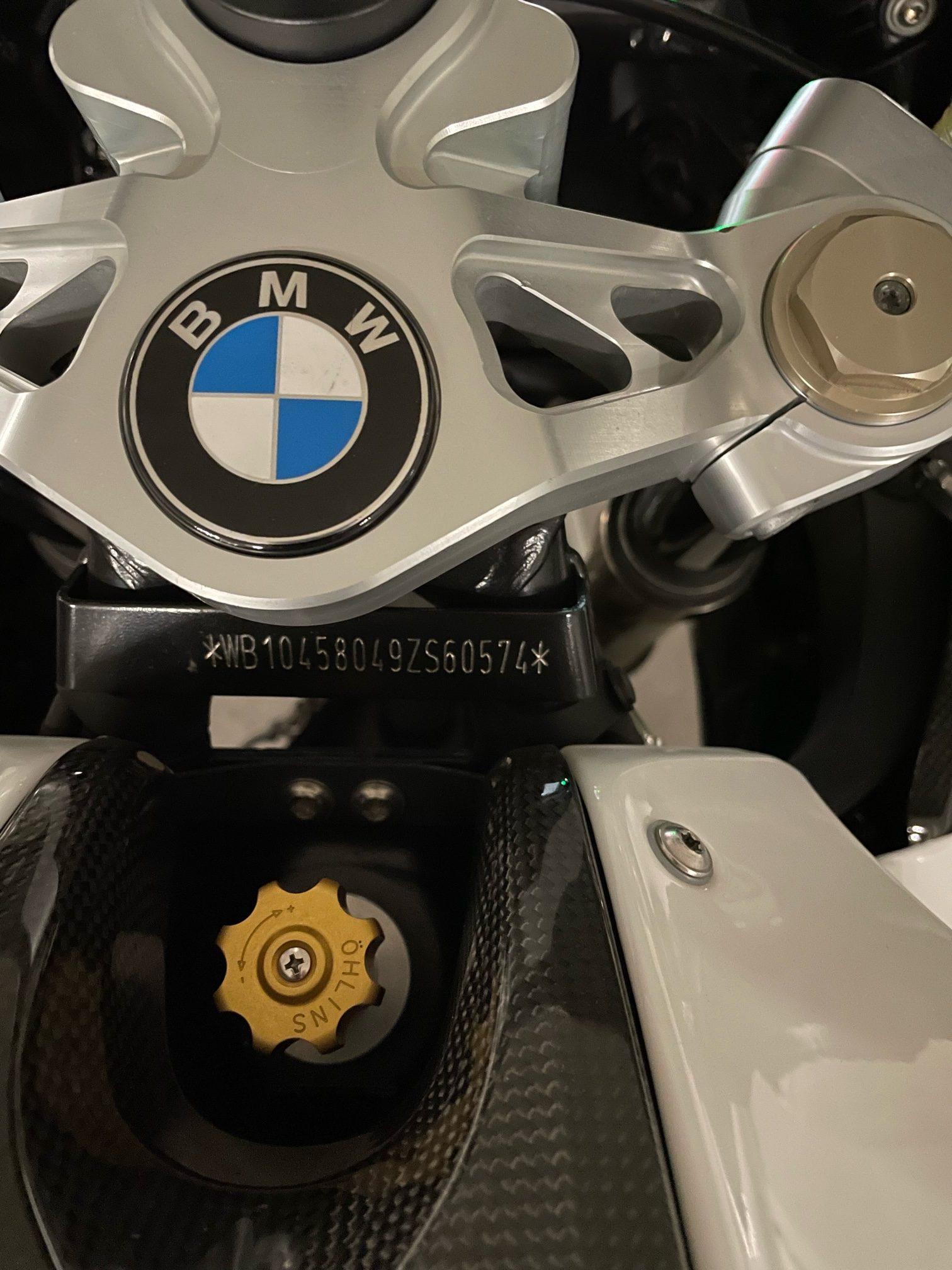 When it comes to motorcycle racing, it is all about power, weight and handling. For power, BMW built DOHC 4-valve heads to maximize airflow. Engine internals were lightened where possible to allow for a higher redline and strengthened to hold up to the rigors of hard use, but the overall design maintained the air-cooling with supplemental oil cooling. This was no ordinary boxer motor, happily churning its way to a surprising 130 HP. Shaft drive was retained, but a slipper clutch was fitted as was a close-ratio six speed gearbox with quick shifter. Concerning handling, the Telelever (front) and Paralever (rear) suspensions were both fitted with top-shelf Öhlins units. Wheels were forged to reduce unsprung and rotational weight. Bodywork was all carbon, including the rear subframe and seat arrangement. Cornering clearance was improved via the raising of the rear of the bike, and the fantastic carbon fiber valve covers incorporate skid pucks for when motoring turns truly rapid. Delivered dry, the svelte HP2 Sport slipped in under the 400 pound barrier.
From the seller:
2009 BMW HP2 Sport for Sale

I decided to keep one bike only so the HP2 Sport must go. Everything has been written on this amazing bike so I will not list all factory specifications.

If I remember well, 30 of them were imported to North America. It is completely stock expect for some additional carbon parts.

Here are the specifics:
– 37,988 kms
– Maintenance is up to date
– Pirelli Rosso Corsa 2 tires are 2y old
– New Shorai lithium battery – saves 4lbs
– Power Commander 5 – can be removed in 10 minutes
– 2 keys
– 2 owner manuals and parts list CD
– Pitbull stand
– Spare signals
– Alcantara seat cover
– Some spare consumables
– Small paint chip on the right side of the tank cover – see pic
– Registered and insured

Bike is located near Ottawa, Ontario, Canada.

Asking Price: $14500 US

Contact: fred@p11fgele.com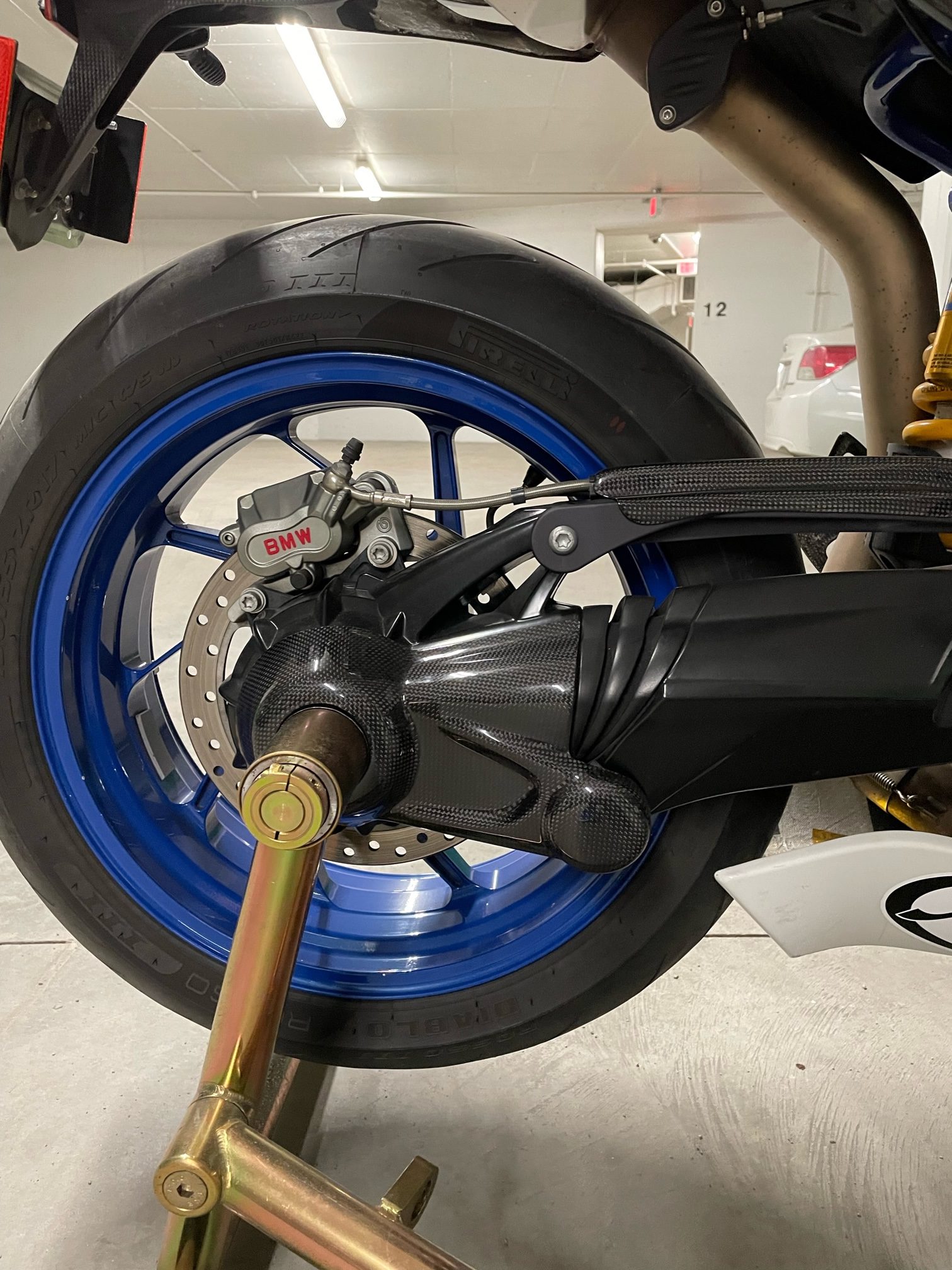 Despite the prototypes finishing 5th and 6th at Daytona against much more powerful Japanese machinery, the writing was already on the wall for the boxer configuration when the HP2 Sport was first introduced. The mighty S1000RR was already in secret development, and remains BMWs weapon of choice on the world's motorsport stage of WSBK. That makes the BMW HP2 Sport a rare and unique beast to be treasured by riders and collectors alike.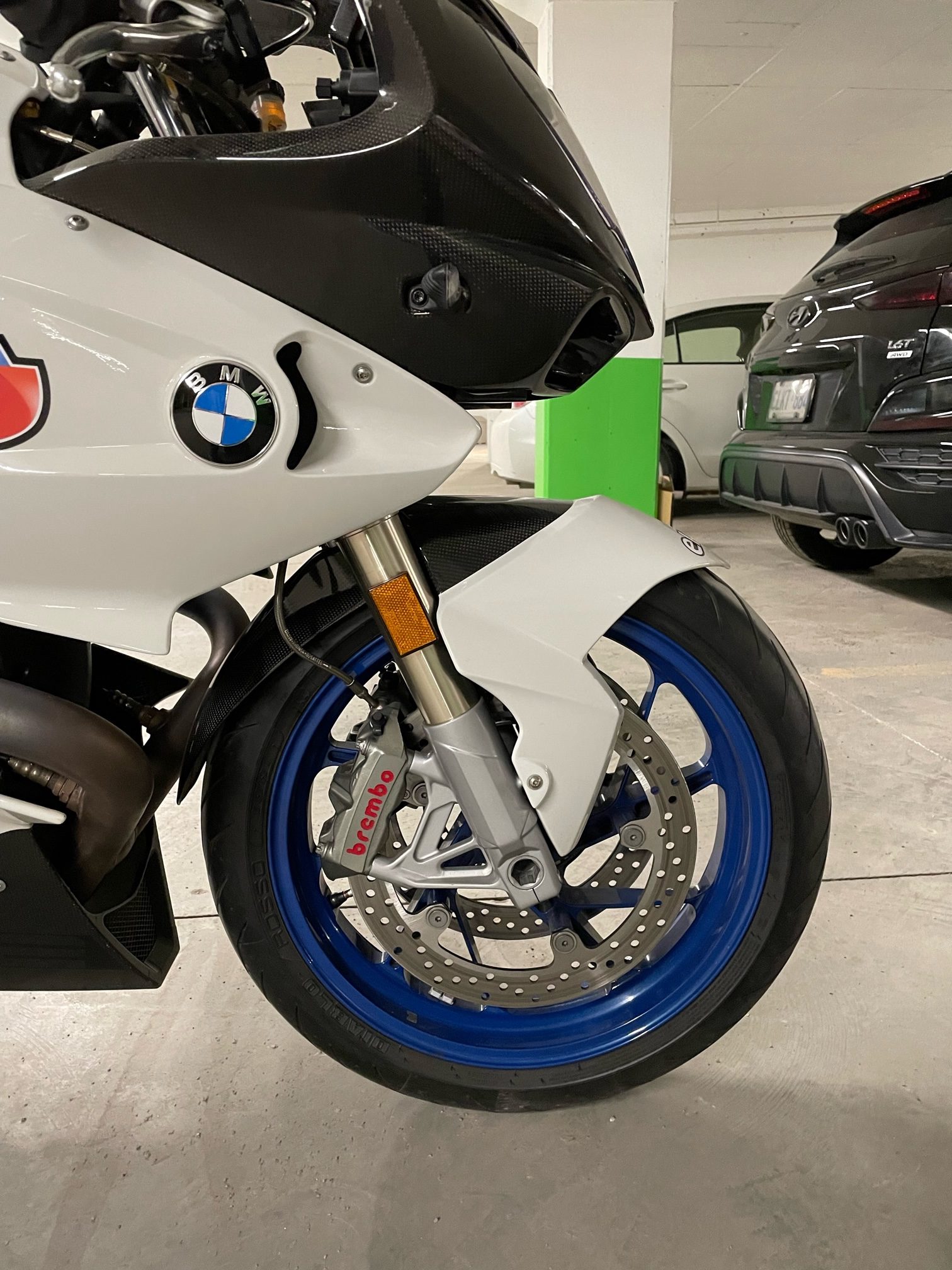 Today's beautiful HP2 Sport is a 2009 model. It has been much more active than many collectible motorcycles, and shows approximately 23,604 miles on the all metric dash. Such is the proof that these are not cantankerous hypercycles, but rather BMW boxers with real-world horsepower and handling. Adjustable rear sets certainly don't hurt the comfort equation, nor does the Alcantara seat cover. The seller notes a minor mar on the tank cover that is shown in the pictures, but otherwise this looks to be as clean an presentable HP2 Sport as we have seen.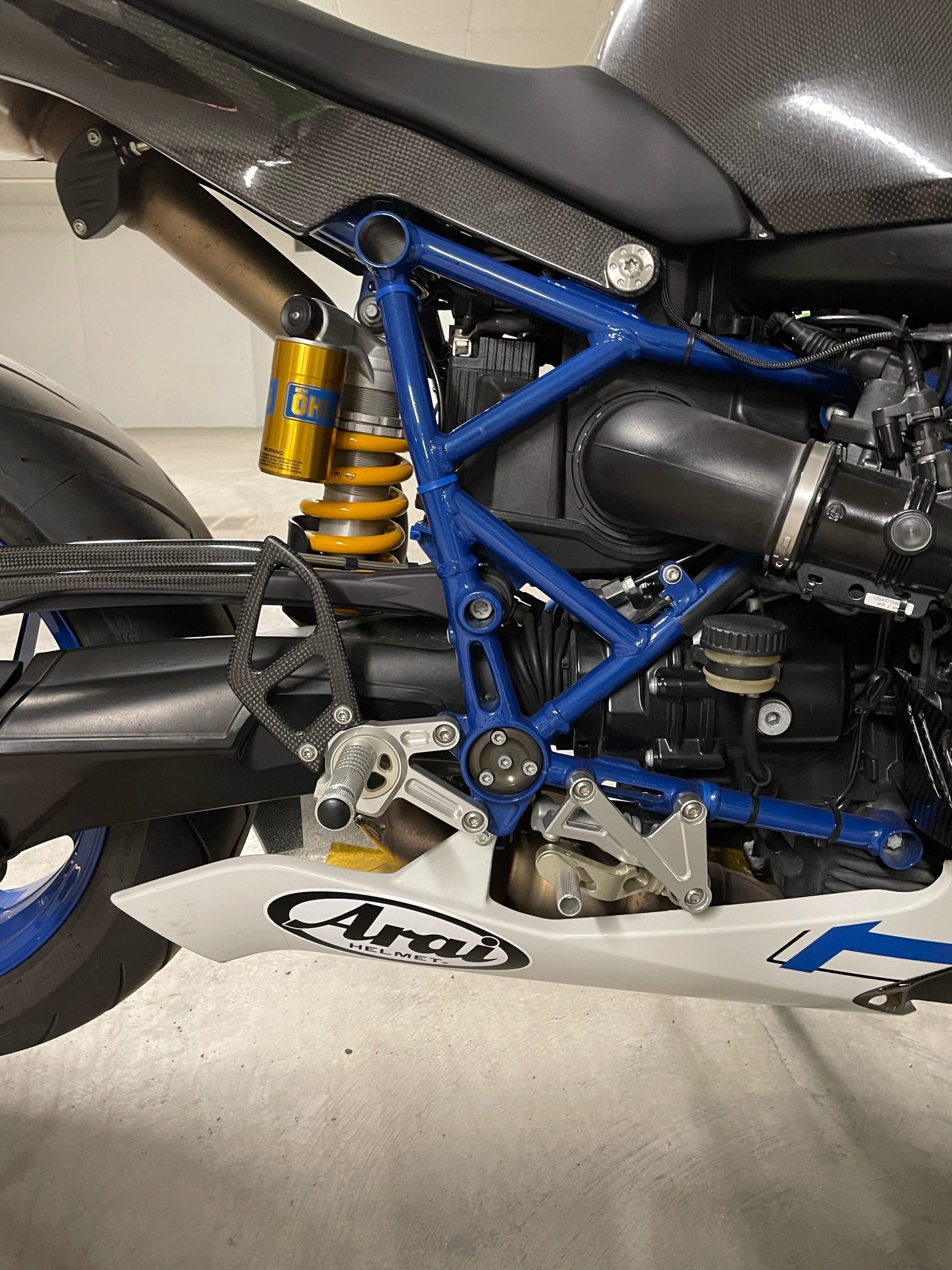 What is better than a rare BMW HP2 Sport in great condition? How about one that is not priced like the carbon bits were actually made of gold. This particular beauty is being offered at a very reasonable price of $14,500 US. The seller notes the appropriate care and feeding has been administered, and the bike comes with a set of spares (and stand) that will benefit the next owner. Interested? Give Fred a shout and see what all the excitement is about. Good Luck!!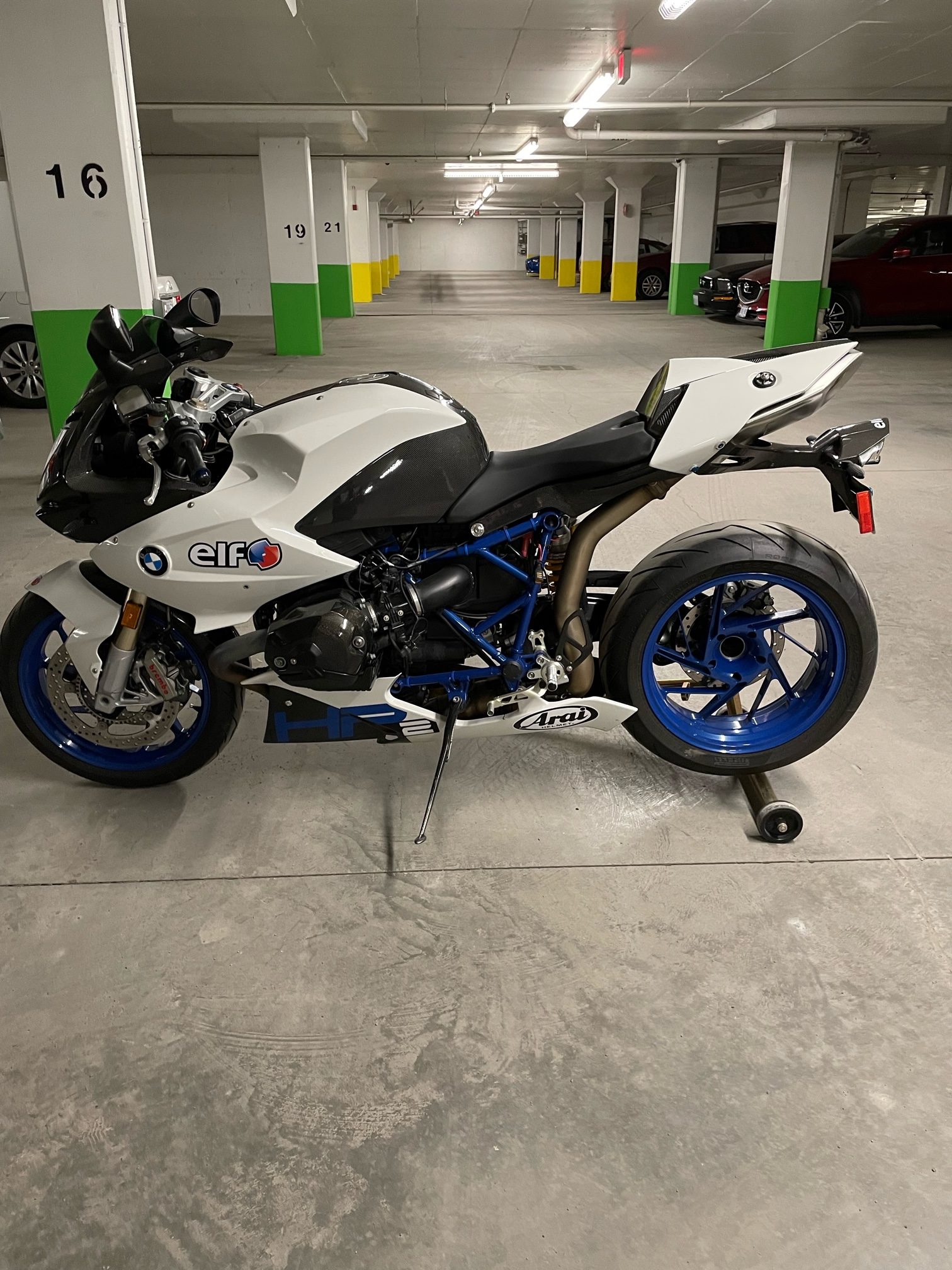 MI