La Crescent, MN – 11,679mi – $2,600 No Reserve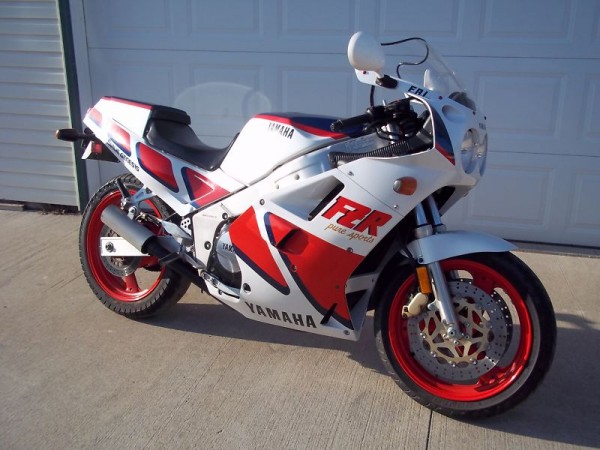 We have seen a nice run of clean FZR1000's come across the pages of RSBFS the last couple of months, from the EXUP models of '89 to a couple first years from '87. Each one has been clean in its own right. In 1987, this bike was rated at 135hp with a top speed of 160mph. This may not seem too crazy compared to modern sport bikes, but you can bet that back in its day it crushed nearly everything else on the road.
The bike up for sale here is again a first-year example from 1987. Mileage is very low at only roughly 11k on the clock. It looks like it has been taken care of very well and had only changed hands once since it rolled out of the dealership. It is also mostly stock and visually the only difference is the exhaust. Looks like the tires are even original, but you will need to replace those before riding it much.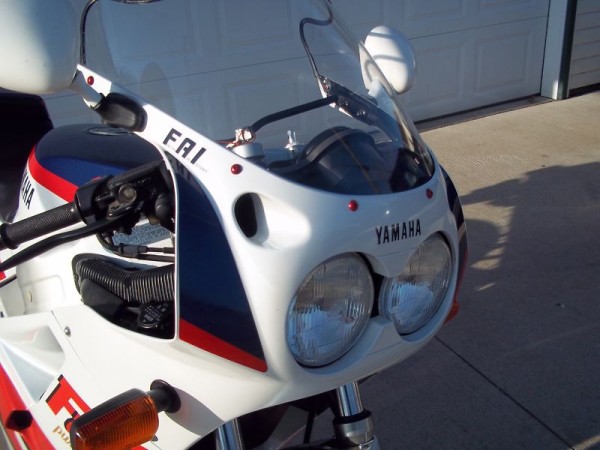 From the seller:
Here we have a very nice mostly original low mile 1987 Yamaha FZR 1000 sport bike, this was the first year Yamaha made the FZR 1000, bike runs great, and is very clean, gas tank is also clean inside, plastic is very solid, no repairs to fairings, solo seat cowl is removable so you can ride two up if you want, bike just had a new battery last summer, we also just put new NGK plugs in it last week and changed the oil, this bike has had only two owners, and has always been stored inside a garage, bike is very fast, I also have the orignal tool kit for this, I also will include a factory genuine Yamaha service manual, bike will need tires soon, rear is wore in middle and front has some checking , I can not see that this bike has ever been down, I do not think you will find a much cleaner one then this, bike will need nothing besides tires
With a good selection of FZR's in recent history comes a good idea of what they are selling for. Bidding is currently up to $2,600 and No Reserve in sight. I would put this bike at right around $4,500 given its mileage and near-original condition. However, I would not be suprised to see it push $5k. Nice to see that it is only a 2-owner bike and looks to be cared for. You can check out the auction here and place you bid today!
-JS