When the first water cooled GSX-R came on the market, it certainly had a fresh and modern style but failed to impress when put on the scale. With 15kg extra "fat" this could hardly be compensated by a few additional horses. When it comes to motorbike design, I am a big fan of the "lightweight philosophy" and believe that the right recipe is in this direction rather than in search of the extra power at extreme rpms. Nevertheless Suzuki have been brave in changing the design of the "sport bike par excellence" the original GSX-R and we need to give them credit. The new generation Gixxer was given a rock solid chassis that you wouldn't be able to upset if you tried hard. In the effort of keeping a compact design, the cooling aid provided by water and it's radiator was combined with the already present oil cooling. The model we have here, is a second generation W that hit production in 1993.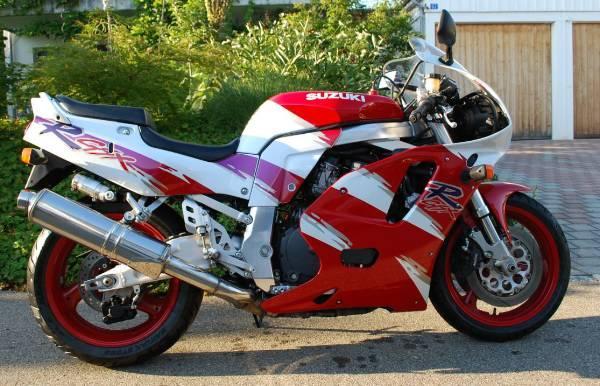 Undoubtedly those double headlights covered with an additional mask (plastic for less weight in its second generation, glass in the first) for better aerodynamic are a good example of smart engineering. On one side you'd like to keep the aggressive looks provided by the double lights and on the other improve performance.
The 1993 Gixxer is a well built motorbike with a lot of attention to details. The quality of every component is evident, from the aluminum frame to the instrument cluster and handlebar commands.
The capacity of 750cc means that you'll get your power toward the high end of the engine speed counter (on my 1994 model there was a dip of torque at about 4000 rpm), but this is the idea of a sport bike isn't it ? With more than 100 hp, a distinctive style, lots of quality throughout, a comfortable position and all of this in a reliable package , this W sample is smart money. With less than 22000 km and in 100% original trim, the asked 2700$ are well worth it. I mean what do you buy with this money ?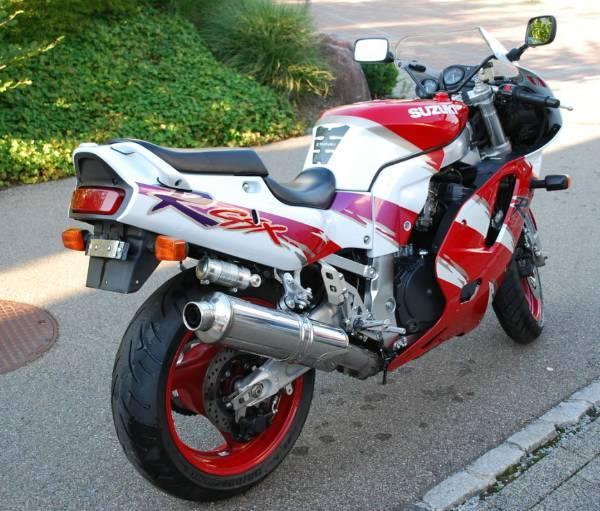 Here we are still talking about a Suzuki super sport, a bike that will easily hit 250 km/h and will always make you feel you are sitting on a race bread horse. The seller will get he bike tested and verified by the authorities at he time of purchase as an additional quality certificate for your purchase. Judging from the pictures there can't be anything wrong with this. Winter is over and a new battery is the only thing you'll have to budget on top. That will round nicely to about 3000 $.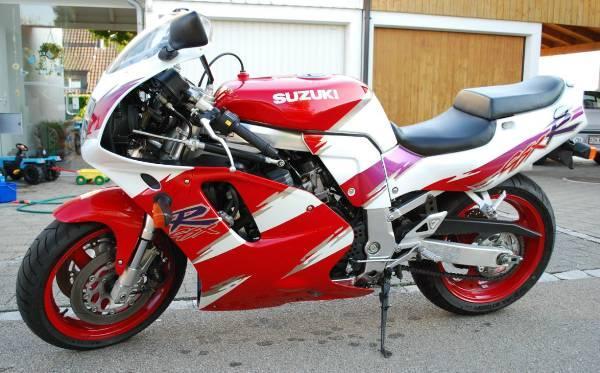 If you'd like to enter the super sport bike world for the first time  or just want to travel back in time and own once again your first dream bike, than go ahead and click on the link below. This 1993 pristine GSX-R 750 is available in Switzerland thorough the local auction site www.ricardo.ch.
Low mileage 1993 Suzuki GSX-R 750 W in Switzerland
Claudio