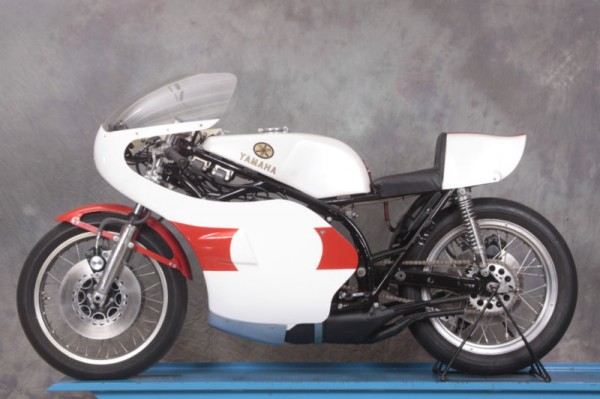 Back in July we brought you this great Yamaha racer from the same seller. Meticulously presented and one year newer, that bike sold for $28,000. Now we have a 1974 model that appears to be up to the same standard. Page through the pictures and start drooling.
I'm not sure if this would be a living room sculpture or a track day scalpel. Both seem a bit extreme, but since there is zero chance of turning this into a functioning street bike (and after all, why would you want to?) those are your two options. I think it would do a mighty fine job at either.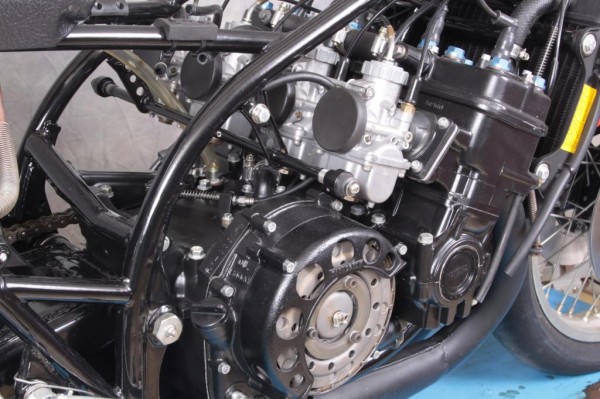 From the seller:
Amazingly nice 1974 (first year) Yamaha Factory TZ750A racer
In correct 700cc specification.
Correct Yamaha 4- down exhaust pipes – with NO cracks. NOT reproductions !
Excellent professional paint on OEM Yamaha factory aluminum tank.
(Tank and seat were painted by a superb painter, who is an avid
Yamaha vintage racer. He knows the proper colors and techniques)

You will be proud to display this bike in your living room. I displayed
the bike for years in my professional offices where my clients could admire it.

The engine has been gone through, and the mechanic replaced
anything necessary for proper running. After restoration,
everything was coated with protective grease to
prevent corrosion while on display.

Although the engine has not been started in over 30 years, just this
last month – February – I put oil in the transmission and spun
the engine over. Everything was free, and the engine made
proper sparks at the proper time.

Unusually for a factory racer this age, the bike has the original carburetors,
with the correct "409" designation stamped into the bodies from the factory.
The correct "tuning" parts are in the carbs. (see photo's)
So, with a little pre-mix and filling with the proper transmission fluid,
the bike should be ready to start and run.

EVERY time I look at this bike, I don't want to sell it !

The bike will come with a reprint of the Owner's manual, workshop manual,
parts manual and some "memorabilia" about the bike that I have saved
through the years. I will also include special instructions
on the "first start" of the bike, etc.

Engine number: 409-000176
Frame number: 409-000262(?)
(Hard to read through the powder-coating)
The seller has done a great job outlining the condition of the bike, and followed that up with numerous pictures. Who doesn't think this a totally gorgeous piece of kit? And if an ex-GP bike was to be on your bucket list, from what era would you pick? Sure, the 80s and early 90s GP bikes were a bit more showy, but these mid-70s machines just ooze of class.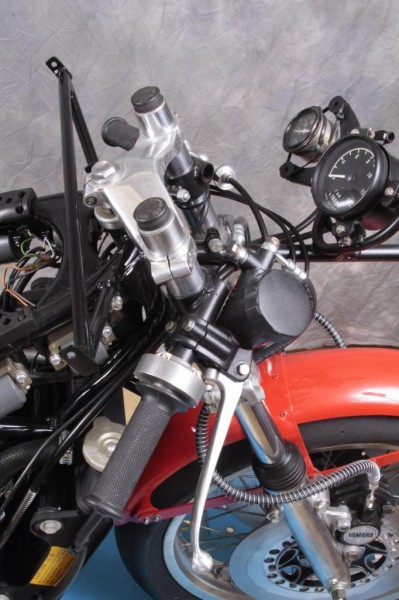 Your chance to bid on this GP wonder is Right Now. This auction just began, and the bidding has been very hot and very heavy. Already up to $20,255 with reserve still in place, this beauty has a BIN of $42,500 (!). Jump in now while you still have a chance. You can find all the details and pictures by clicking on the link and jumping over to the auction. Good Luck!
MI