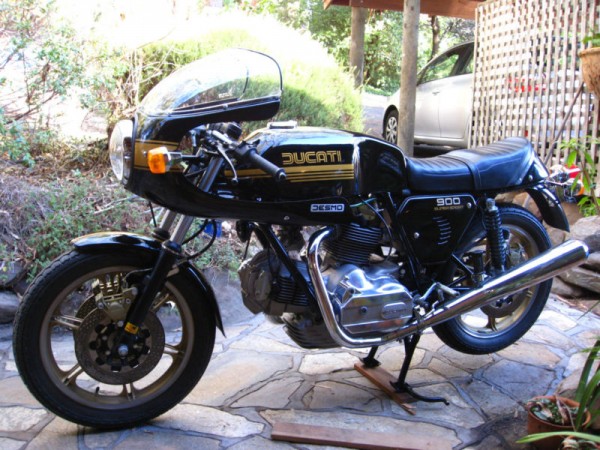 Quick! Jump in your time machine and travel 33 years back into history. Run to your Ducati dealer and put a 900SS – the baddest of the bikes from Bologna – on order. What?! You don't have a time machine?? In that case, jump on RSBFS and check out this (reported) NEW 1980 Ducati 900ss machine. Sure, the green frames are all the rage these days, but nothing catches the light like the black/gold combination.
To get this bike, you don't need a time machine. You likely will need a bucket of cash and a flying machine, unless you are already located near Adelaide, Australia. But flights these days are cheap, and if you already have a bucket of cash that part should be easy.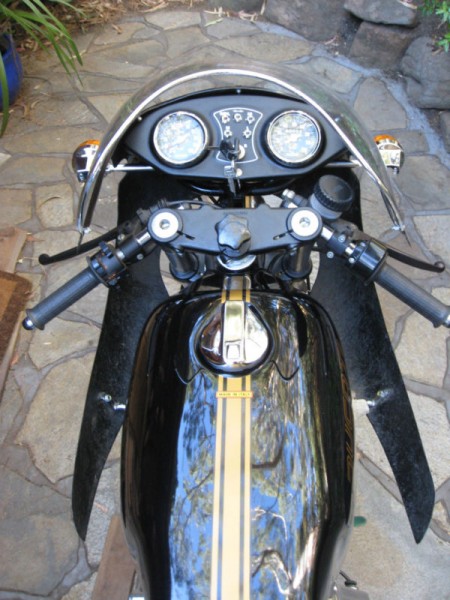 From the seller:
BRAND NEW NEVER USED CLASSIC DUCATI 900 SS
QUITE LIKELY THE LAST TIME ANYWHERE IN THE WORLD ANYONE WILL HAVE THIS CHANCE
*3 KILOMETERS FROM NEW*
BOUGHT BRAND NEW & PUT STRAIGHT INTO STORAGE.
ENGINE & CHROME WORK COATED WITH CRC FOR PROTECTION & KEPT UNDER COVERS
PART OF A UNIQUE COLLECTION THAT HAS BEEN SOLD DUE TO UNFORESEEN CIRCUMSTANCES
AN ABSOLUTE CHANCE OF A LIFETIME TO ACQUIRE THIS AMAZING MOTORCYCLE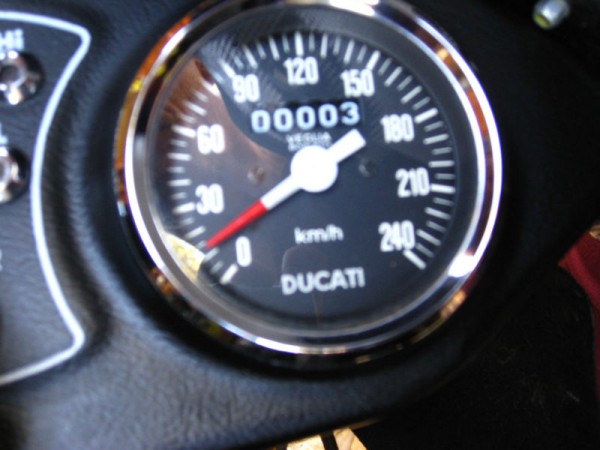 Ducatis have never been inexpensive motorcycles, and a 33 year old "brand new" Supersport is pretty rare. Rare enough to significantly raise the price on an already pricey motorcycle. This is not an auction, but a simple Buy It Now opportunity. What will that opportunity cost you? A mere $62,000 (or best offer). It looks like this same bike failed to sell on an Australian auction site (where the opening bid was for $50k AU) back in Feb.
How many readers have a bevel on your bucket list? If you did have the opportunity to acquire this bike would you ride it, or stash it away somewhere, keeping it new? Check the bike out here, and then let us know what you think. This is a pretty special opportunity we don't see often. Does it fire up your imagination, or make you wonder about the rarity of Ducatis in general? Good Luck!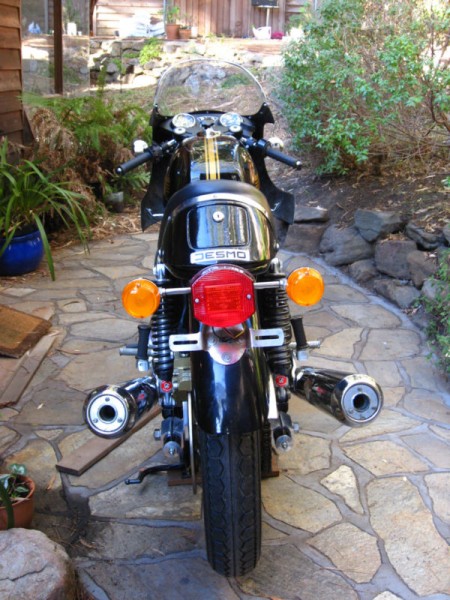 MI