If you only had money for one, which would you choose?    The seller that brought us the Ducati Santamonica at the end of February has found some other gems in the back of his garage.  Like the Santamonica, these bikes are actually located in Italy but listed on Ebay UK.
Another fine example of an F1.  The bike is listed with 10,000 KM's but the seller also mentions a complete restoration.
 

Hmm, a dry clutch and folding rubber foot pegs.  That just seems like an odd combination to me.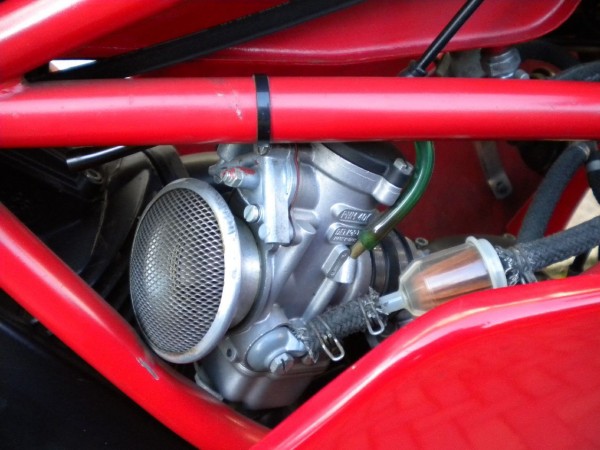 Who has ridden one?  Do they make a lot of intake noise?  Is it the equivalent to a mechanical symphony?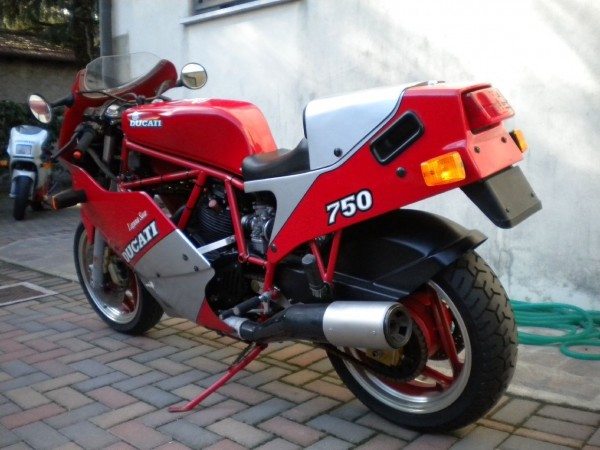 The auction on the Duc is winding down but the reserves has yet to be met.  Check out the auction here.
 Apparently also taking up too much space in his garage is this interesting 'Corsa' kitted DB1.  The seller states only two DB1's were produced in 1087 with this kit.  I could find no mention of the kit on the internets.
It sounds like this is what the kit included:
Engine specs as the Ducati F1 Montjuic: special cammes, special pistons, 41mm Dellortos, 2into1 exhaust, delivered also with road exhaust and double front fairing, race and road/headlight.
Mileage is a scant 2,900 miles.
Road bike dash but with a pretty race upper.  Who is into the tech on the forks?  Is that whole contraption on top some sort of air bleed off system?
As soon as I saw 'Corsa' I thought we had a full on race bike (DB1R) but as you can see from an earlier post on a DB1R Corsa, they are quite different.  If you were curious, there was the DB1, DB1S, DB1SR,  DB1SR Serie Finale and DB1R.  It looks like toal production of all the models combined was under 700.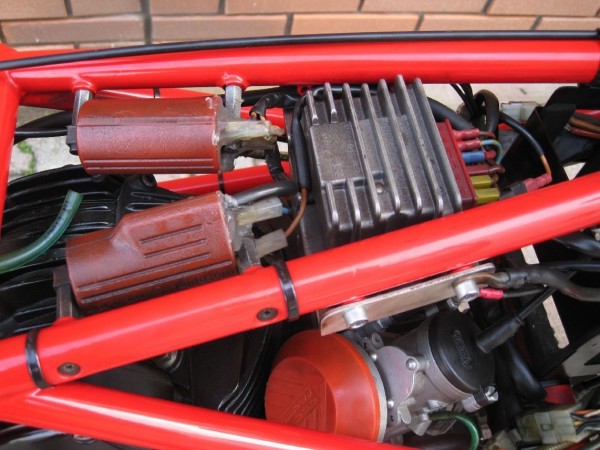 Nice, simple and tidy.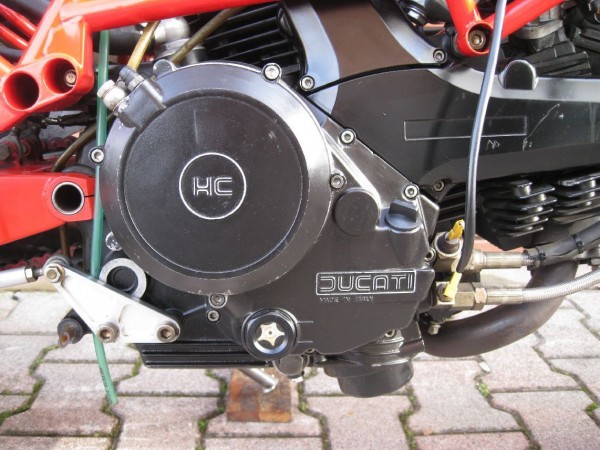 No dry clutch here my friends.  That is not not slowing the bidding though.  The bidding has jumped over $21,000 and still not hit the reserve with only a little over a day remaining.  Here is the auction.
Ian