Looks like someone was tired of the smell of Motul in the morning and traded their trusty RG500 in. Hmm, the bike is located in MN so maybe they traded it in for something with two ski's on the front.
Update 2.14.2013: Bidding reached $11,100 when this was first listed just after the new year but failed to meet reserve. In the comments below someone indicates they're looking for $15k. Bidding is up to $7100 after having been listed just this morning. Links updated. -dc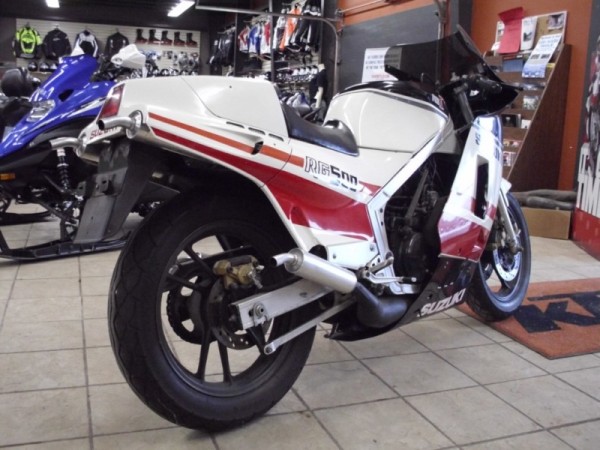 Their decision in a moment of weakness is your gain. The bike is up for auction and with hopefully a reasonable reserve. I said "hopefully" because quite often dealerships have unreasonable expectations on the price of "rare" motorcycles.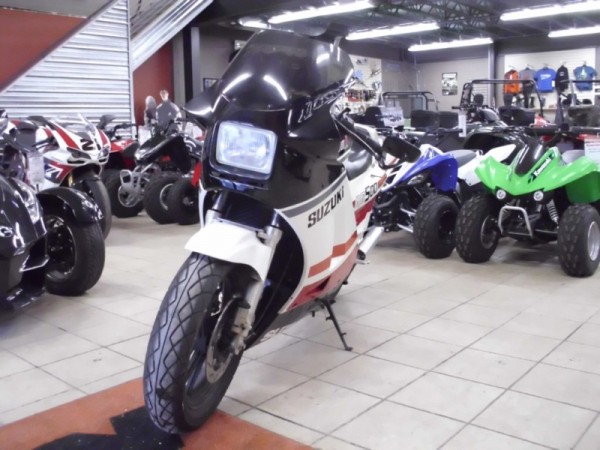 It looks awfully clean. I'm not seeing any sign of the front turn signals though. That would make me think this is replacement plastic on the bike (the seller does mention the bike has been resprayed). Might be worth asking about. Overall it looks quite stock with just after market chambers and Lance Gamma air filters.
It has just under 20,000 KM's which isn't all that much considering the age of the bike. The seller mentions they have the stock exhaust and air box but no mention of the mirrors or turn signals. If it is aftermarket plastic maybe nothing was ever drilled for the mirrors.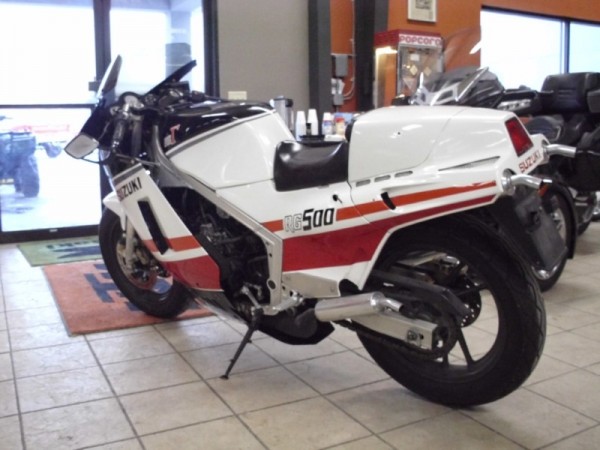 RG500's are the Camaro's/Mustangs of the grey bike world. Everyone knows what they are and their legend. It just a matter of finding one in the condition you want and at an acceptable price.
Click for the auction if this one fits the bill for you.
Ian