From the Pacific Northwest comes this fantastic looking Ducati 750 F1. Despite this bike's great appearance (reportedly housebroken at an early age) this one is also a rider with some 23,500 kilometers on those white-faced Veglia dials. That works out to be about 14,500 miles or so – give or take – and proves that this beauty is more than just a living room queen.
Update 2.13.2013: Previously listed a few weeks back, this F1 is back after bids reached $16k but failed to meet reserve. Current bid is $9k with 3 days to go. Links updated. -dc
The F1 was impossibly small for its day. In the world of aircooled Japanese inline fours, the F1 was narrow and svelte. This was to be a scalpel in a world of sledgehammers; torque and agility to combat horsepower and top speed.
From the seller:
1986 DUCATI 750 F1 ,DESMO ,FANTASTIC CONDITION ,RUNS FLAWLESS ,SOUNDS INCREDIBLE ,NEW BATTERY ,RECENT BELTS AND TUNE UP ,NO ISSUES ,INDOOR STORED FROM NEW ,FAIRING HAS NONE OF THE USUALL CHIPS AND SCRATCHES ,EVERYTHING WORKS ,CLEAN TITLE ,FRONT AND REAR STANDS , THIS IS A VERY RARE DUCATI WITH LESS THAN 1100 MADE OF THIS MODEL ,ITS RACING BIKE FOR THE STREET ! MUSEUM QUALITY EXAMPLE ,WE AT BUYERS EXPENSE CAN SHIP WORLDWIDE ,NEAR FLAWLESS AND CONCOURES CONDITION ,COMPARED TO OTHER RACING DUCATIS THESE 750 F1s ARE A BARGIN AND A GREAT INVESTMENT.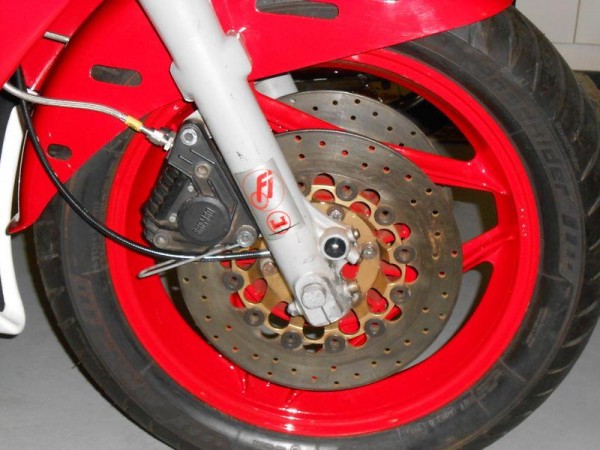 The 750 F1 utilizes a Pantah-derived L-twin. Rubber belts drive the desmo valve train opposed to the bevel gears of the earlier models. The engine breathes via a pair of Dell'Orto carbs with mesh screens to keep low flying birds out of the intake. Front forks are Forcella 40 mm units, and braking duties are handled by Brembo. While no longer modern by any stretch, the minimalist approach makes this bike a visceral experience: lots of noise, vibration and personality.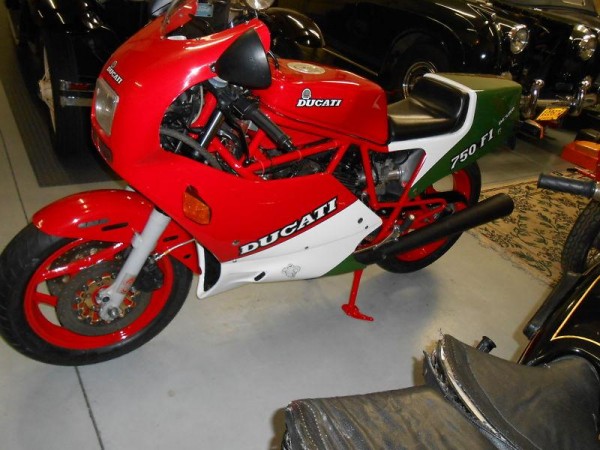 Interest has been very high on this bike, as F1s are moving into collector circles these days. The current bid on this beauty is $12,600, with reserve still in place. We have seen these offered at $20k and above, so it will be interesting to see how high this particular bike climbs before the reserve comes off. For all the details, you can check it out here. Good Luck!
MI