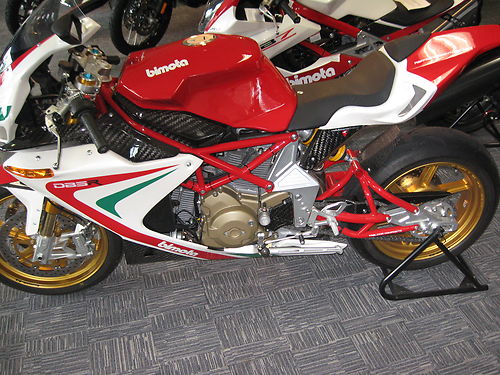 While better respected for it's chassis and suspension rather than it's Ducati 1100DS motor, everyone agrees it's beautiful piece of Italian artwork. As with most Bimota's that come up for sale, this one is practically brand new with just 91 miles. Original MSRP was $36k, but the buy-it-now on this example is set at "just" $21k. Bidding is up to $18k with about a day remaining, but reserve has not quite been met yet.
2008 Bimota DB5R For Sale on eBay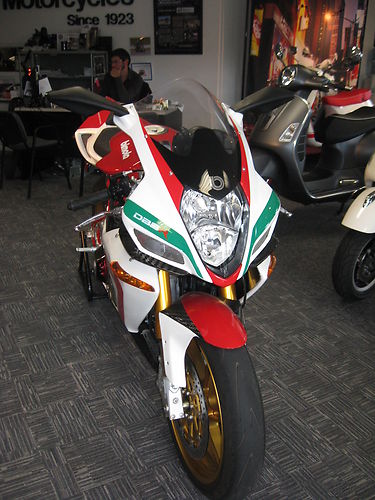 quote from seller:
Last of the DB5R's brought to the U.S. Fairings are all carbon fiber (even the painted parts), CNC machined billet aluminum parts and Chrome alloy trellis frame. OZ racing wheels. Ducati 1100DS engine and drive train. Fast and light (417#'s wet). Suspension is everything you've heard on this hand built beauty.
dc