Not too much available on this one in terms of pictures or spec. However given the interest show in the last few 125s we've posted this month, I thought this one deserved at least a quick glance. Looks to be a lot of fun for not much scratch if you fit, and if you don't this thing is cheaper than building your own home gym; lose the weight and you get to race!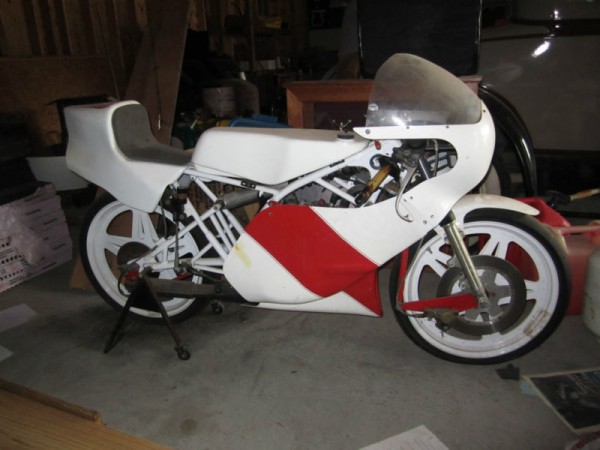 From the seller:
For Sale is a 1980 Yamaha TZ125. This is a very rare race bike as the 125cc class was not very popular, hence there are not alot of bikes out there. This is the first year of water cooling for Yamaha which was a huge stepping stone for the Yamaha two-stroke program. This engine is very similar to the YZ125 dirt bike. I have only ever seen one in the United States. I have what I believe is a realistic reserve based on the rarity of this item. Bike does not run at this time, it is bump start only and is in need of professional restoration. I cannot do this bike justice and have been searching for parts for years. I doo not have the resources that a professional would. Bike is not completely original as rider upgrades have been made. Bike originally came with spoke wheels and obviously they are not with the bike, other upgrades have been made as well. Bike does not come with a title as it is RACE ONLY. Bike comes with two owners manuals, one nice and one well thumbed, as well as an authentic Yamaha micro-fiche for part numbers.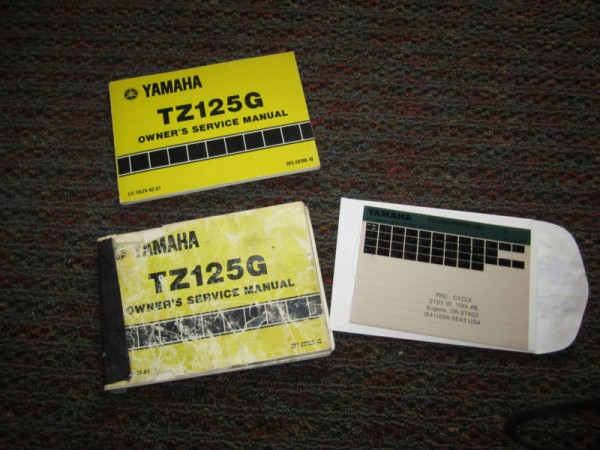 Here is a fun video of a TZ125 (not this bike) playing around at at track day. Ten minutes of this hooligan foolishness was enough to make me want to buy one!

Located in Florida this bike has a BIN price of only $4,000. Depending on the condition of the rest of the components (age of motor, seals, gearbox, etc) that could be a pretty good deal. It could also turn into a complete redo. It's great to see these 125 racers coming up on the market – let's ensure that the two stroke sound continues to ring down pit lane for as long as we can! Click here to jump to the auction and check out the details.
MI