Quick – look at the pictures. Do you spot the rare bike? I'm beginning to doubt the rarity of these post-disco, pre-grunge "it came from the 80s" Suzuki Katanas. RSBFS went for ages without posting a single one, and then BANG! we suddenly find several. Such are the risks associated with bringing you the best of the rare bikes available on the internet; sometimes it is an HRC RC30, sometimes it is a Neiman Marcus "limited edition" offering, and sometimes it is something in between, like this 1982 Suzuki Katana 1000.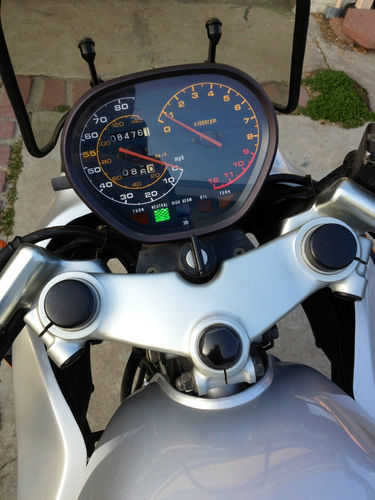 Designed by Hans Muth, the futuristic styling assured Suzuki of instant recognition and plenty of press. But the big Katana was perhaps too ahead of it's time – and the bold angles and "big block" approach to power was already past; just around the corner the Ninja waited to change the game completely….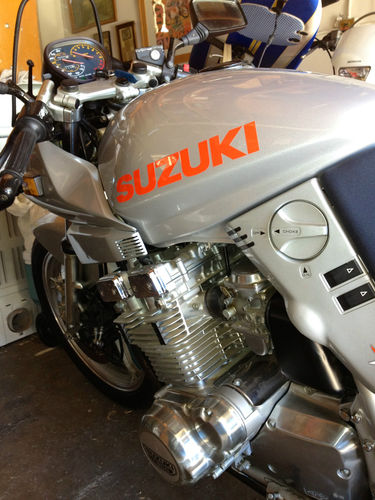 From the seller:
1982 Suzuki Katana 1000, all stock, 8476 original miles.
Clean title, original Tool kit, owners manual, all original keys. Original seat in photo, new seat from Suzuki also included.

New fork seals, progressive springs installed, anti-dive units replaced with block-off plates, anti-dive units included in sale.

Chrome and brightwork on engine is excellent. Everything works. No oil leaks.
Original exhaust. Black chrome in great condition, no pitting, very shiny. There are some scratches on the bottom right side exhaust shown in picture.

I replaced gas tank and fairing. Originals are included in sale. All work done by Suzuki dealer. engine #GS10X102258.

Bike looks, runs and rides excellent.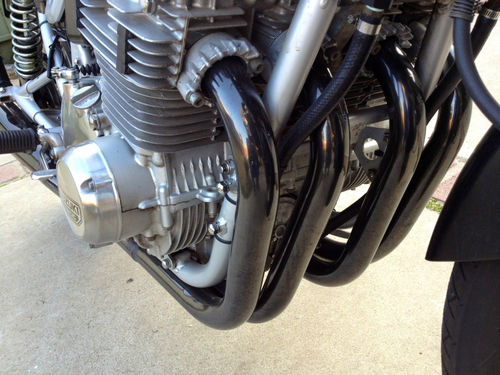 Whether you are buying to ride or buying to invest, you might want to take note. Complete Katanas in first year colors and complete with the stock seat, body panels and black chrome exhaust are becoming more and more rare. If unmolested is what grabs your eye, then you might wish to stare at this one for a while. It is certainly not perfect, but has seemed to survive the drag bike turned rat bike status of less fortunate machines.
Your chance to own this piece of stylistic history is now. This bike is located in the sunny State of California, and the auction has just begun. The opening ask is a bit high at $6,000, but Katanas in this condition will pass that mark at auction these days. There is a reserve in place as well, so time will tell us how high this seller hopes to go. Check out all of the info and pictures here. Good Luck!!
MI