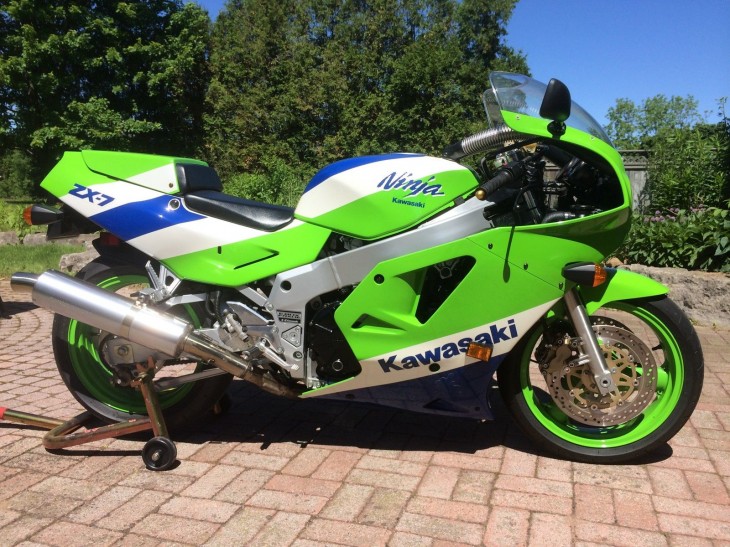 The big green machines are very popular here on RSBFS. While not nearly as rare as imported smokers or hand-made Italian exotica, the ZX7 H1 models defines everything that is right about sportbike evolution. Fast and looking like it just came off of the track, this generation of Ninja cemented Kawasaki's reputation for delivering cutting-edge sport bikes that worked in the real world. Fast forward 25 years (yes, it has been that long!) and these fluorescent missiles still look every bit the business. While the last ZX7 we listed had but 2,300 miles, this particular example has a few more – but still fewer than 8,000! Can you give it a good home?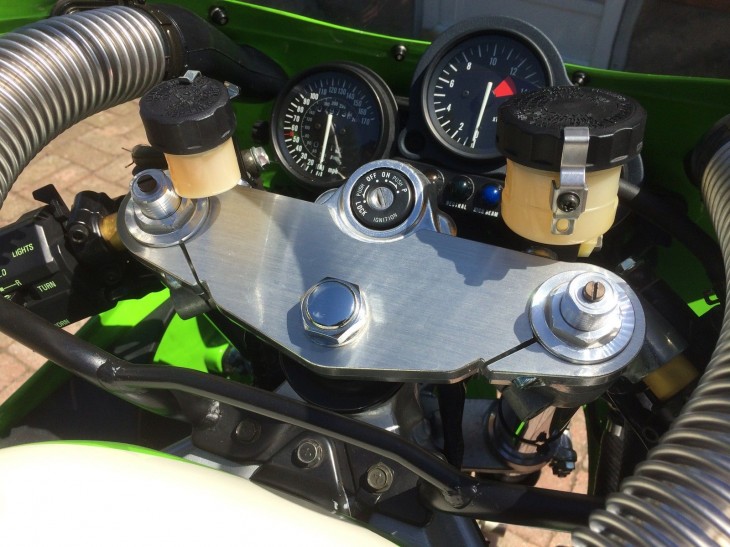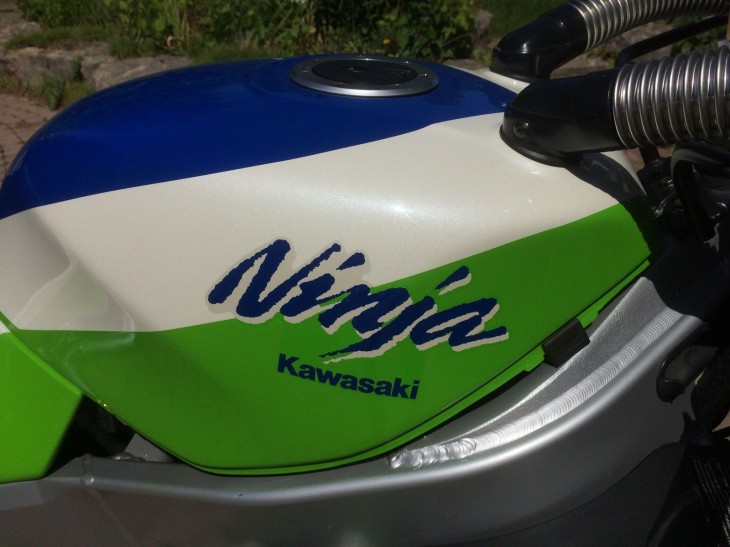 From the seller:
1989 Kawasaki ZX7. 7973 original miles. Completely original and unmodified except for new tires. I purchased this bike from the 63 year old original owner in 2011 with 7400 miles. Exceptional condition, runs perfect, and never dropped. All documentation including copy of original title, original dealership bill of sale, warranty card, unopened owners manual, original sales brochure, both original keys, under seat factory tool kit, factory service manual, etc included. Clear Florida title.
This bike looks very, very sano. With only two owners in the books, very few miles for the age, and all of the extras this bike is ripe for the picking. The auction has no reserve set, and the seller has set an opening bid of $7,000. That feels a bit high to start out with, but without a reserve the seller is certainly trying to protect his investment. Given how the bike looks, I can't say I blame him – although it might dampen bidding enthusiasm. Check it out here and let us know what you think!
MI