Not so long ago you could tell a motorcycle brand simply by the colors of the bodywork.  Laverdas were orange, Ducati's were red, Suzukis were blue and white, and Kawasaki were always green.  Most motorcycle manufacturers have moved away from this signature color scheme philosophy so today you will see red Hondas, orange Kawasakis etc.  When I saw this 1990 Kawasaki ZX7 with the classic green/white/blue bodywork it piqued my interest and after reading the auction I found out not only was this a Kawasaki 750cc Ninja with a Muzzy exhaust system, it was an H2 model.
The 1990 Kawasaki 750 H2 is becoming a highly collectable bike.  The H2 inherited most of the Racekit engine mods found on the ZXR-7 racebike so although the H2 looks very similar to the H1 (both had the ram air snorkel tubes), both engine and frame underwent a lot of changes and parts are often not interchangeable with the H1.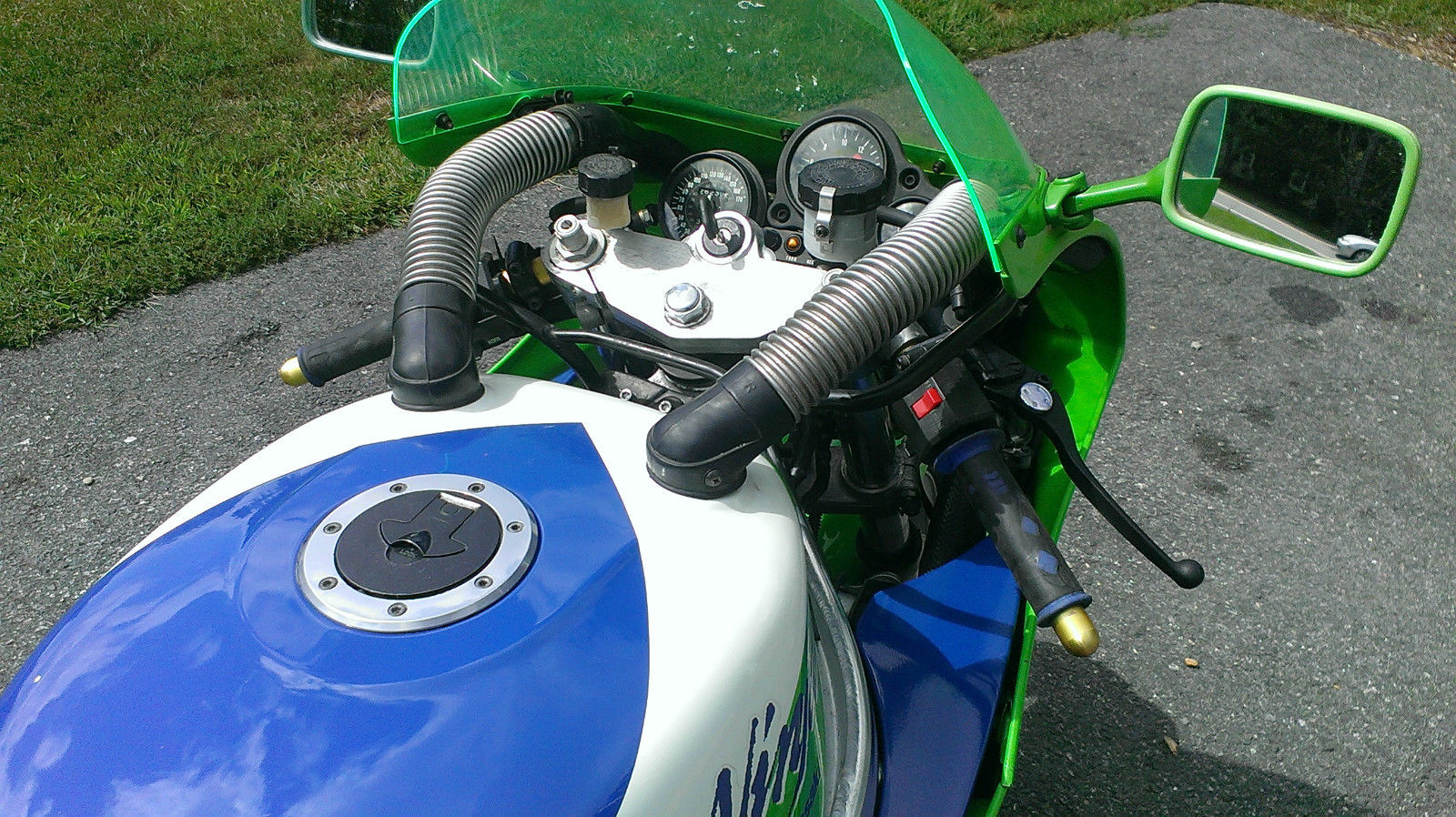 This particular bike looks to be in good condition but there seems to be some evidence of roadrash on the lower fairings and frame.  According to the seller the bike was recently taken out of  5 years of storage so it will need to be tuned  and a full service before it is road ready.
The good news is the seller says the exhaust is a full "muzzy" system with a stage 2 jet kit with k&n filter.  The seller also includes a good amount of high res pics and seems to be honest about the condition of the bike.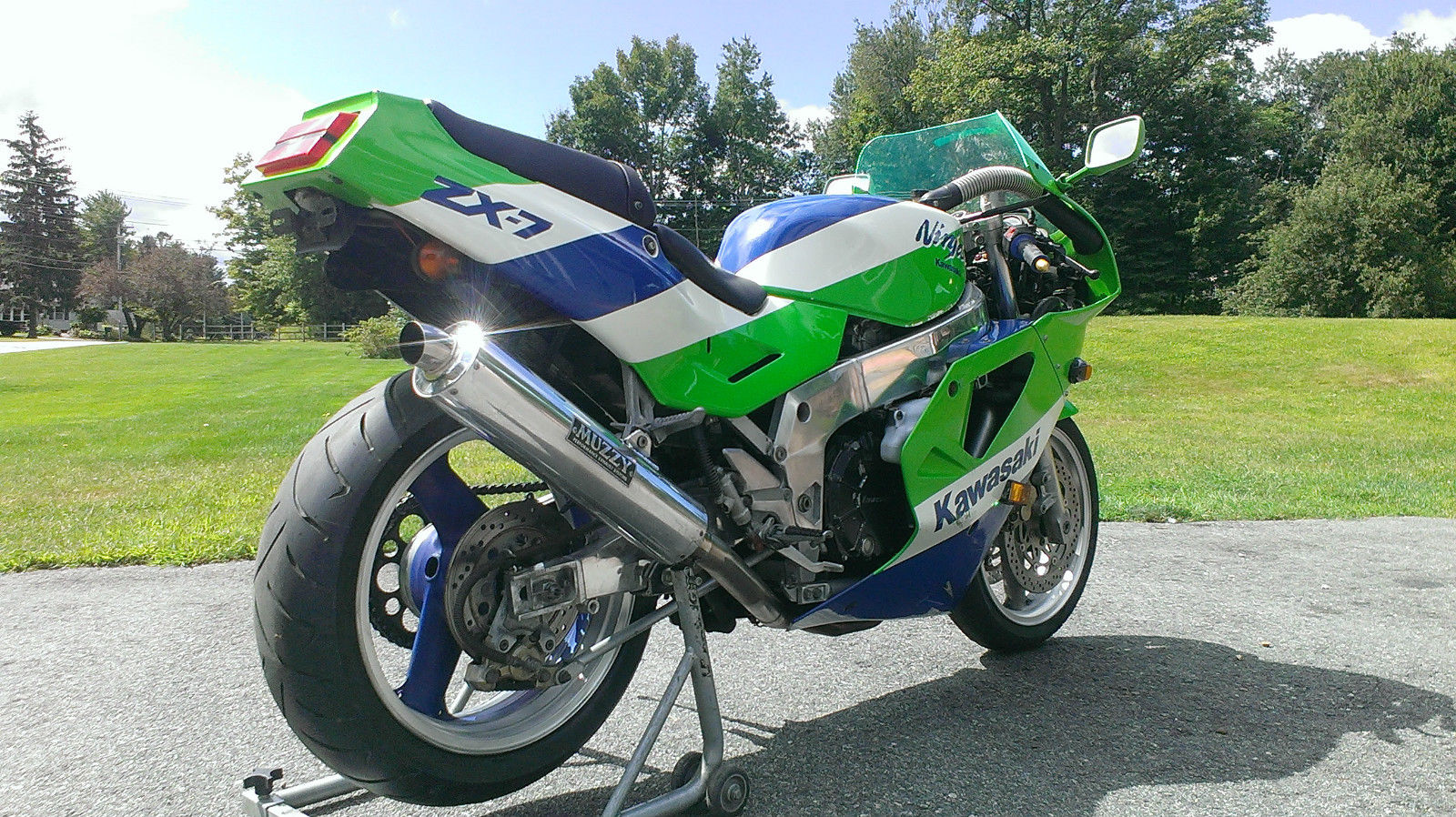 The bad news is the seller indicates the front fairings were poorly repainted at some point in the past , the lower fairings have some scrapes, and the seat tail has a couple hair line cracks in it, also a seat rip.  There is also some rust on a few bolts in the pics and the mileage is at 26k so its been ridden a fair amount.  Then again, this bike is almost 25 years old so expecting it to be pristine are pretty low.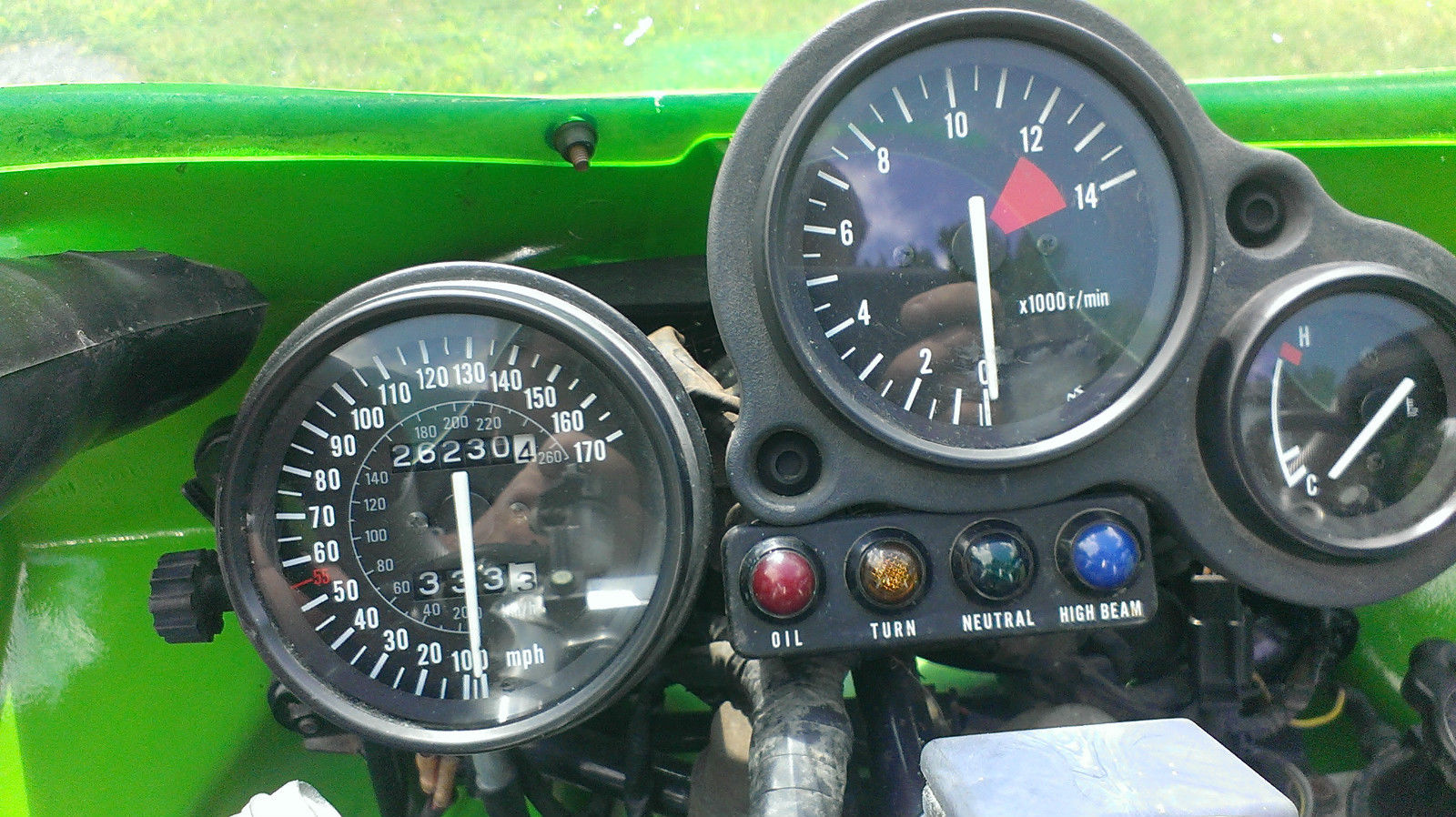 Also, KBB lists the retail value for one of these in good condition as about $2500 and the current bidding is close to that with the reserve not yet met so the seller may have unrealistic expectations on what its worth.
Basically it seems like an H2 in need of a light restoration but given the rarity of these bikes, this might be a value pickup for someone who enjoys wrenching and light restoring.
-marty