Warning!
This post is in our archives. Links in this post have been updated to point to similar bikes available to bid on eBay.
Every post will be sent right to your inbox every morning when new posts are made. We will never sell our list or spam you. Plus you can click links to bid or buy right from the email and skip the site entirely. Subscribe to Rare SportBikes For Sale today!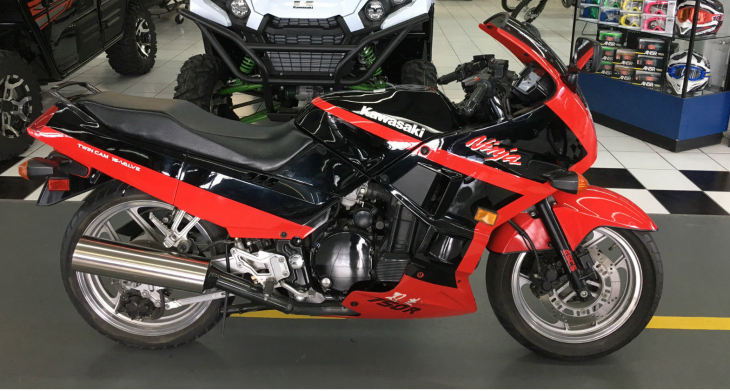 Back in 1990 the 750cc configuration was still king on both the track and the sales floor.  Some major manufactures had dipped a cautious toe into offering track level performance as a separate model option (ex:  Suzuki GSX-750R LE) but the homologation era was still a bit away and overall the focus was still on bikes that could handle the all three of the major missions; street, track and light touring.  Sadly this philosophy and the 750cc class have pretty much faded into the pages of history so today's Featured listing of a Kawasaki ZX750R is quite a treat.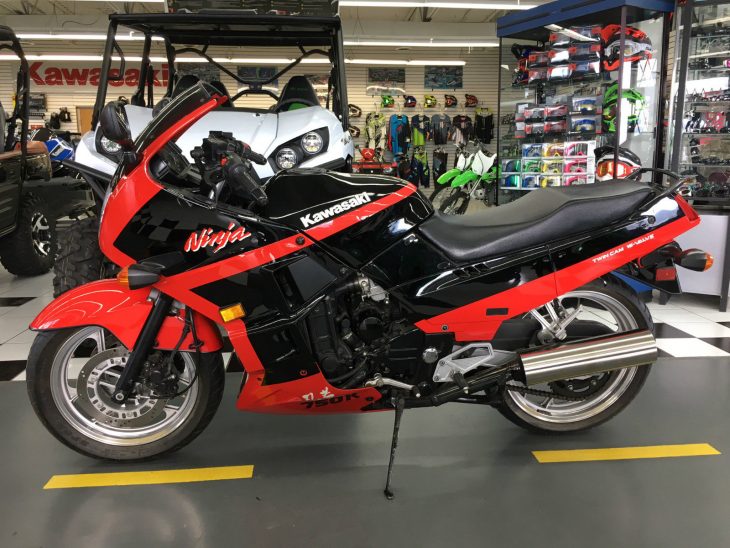 The seller of this is one is Gary in Springville, Utah who has been offering up lots of good stuff lately but to be honest, this one really jumps out for me.  Perhaps its the tasteful red and black paint scheme that a lot of the Kawasaki's of this period had, perhaps its the very pristine condition or maybe its just me getting old but I have to admit this one really brings back the memories of youthful hooliganism and makes me want to add this one to my collection.
As the pictures show, mileage is about 9100 miles but condition is pristine with very few marks anywhere.  Even the key/top yoke area looks pristine/scratch free..incredible.  As for equipment everything appears to be stock/OEM with the exception of  the front windscreen and the seller indicates fresh fluids and a new battery are included.  However no info is offered as to the age of the tires so there might be some cost there.  The only other point of attention I am seeing might be the front brake hoses which isn't a surprise given the bikes age and the fact that early 1990's Kawasaki's had a reputation for somewhat poor braking anyway.  Come to think of it, an upgrade to the braking system might be a good idea regardless of condition.
Here is what the seller has to say and some more pics.
For your consideration is a mint state 1990 Kawasaki Ninja 750 with only 9082 miles. The bike sold new in Hayward California on June 15, 1991 to a young lady who will remain nameless. This Ninja was taken care of and nursed all the days of its life. It is in perfect condition and looks like new. Looks like it has 900 miles on it, not 9,000.  Runs like the day it was new, has new battery and fresh fluids. Comes with Utah title, Kawasaki vehicle report, Kawasaki history report, owners manual and tool kit along with two keys.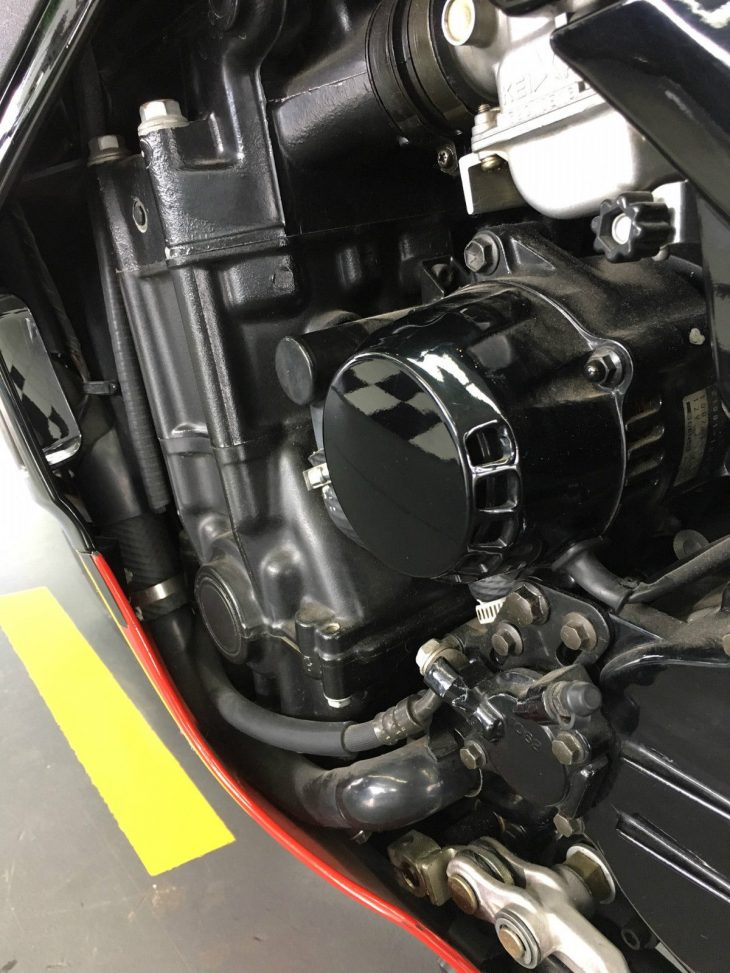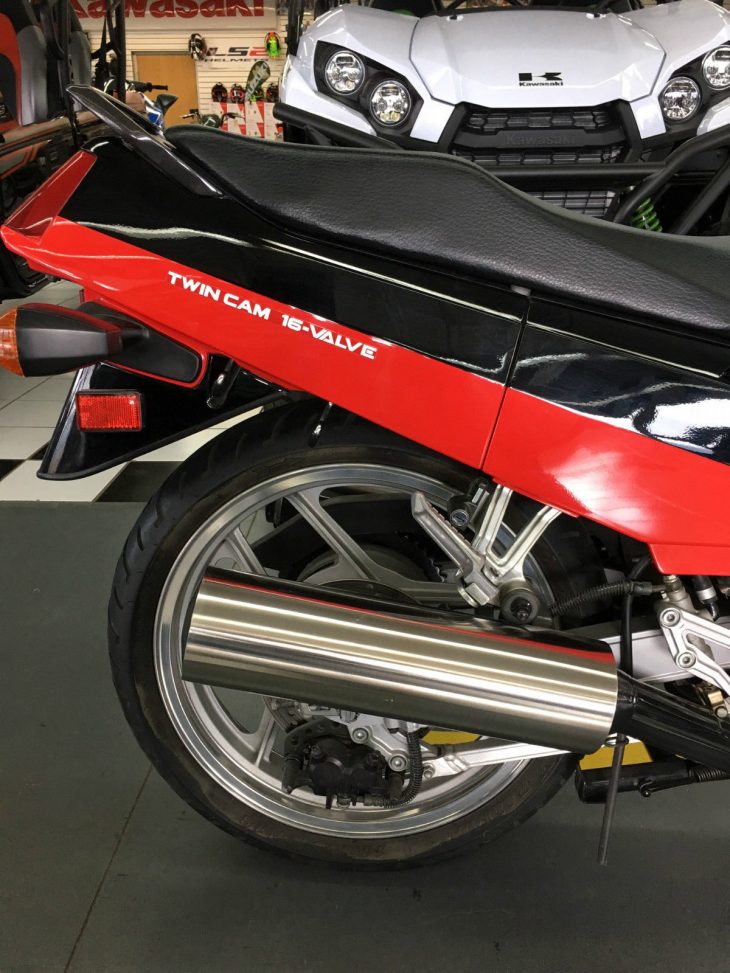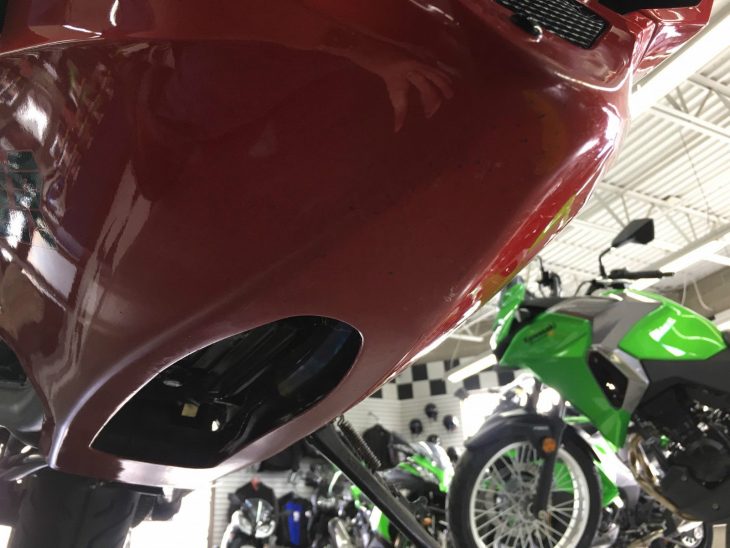 A quick search through the RSBFS archives shows that while we do get see the mid 1980's 750 turbo and mid 1900's  ZX7/ZX7R fairly regularly, this model appears much less frequently.  While that's great from an exclusivity perspective, it makes it hard to figure out a price for this one.
Current price is $2,550 USD with the reserve not met and I would not be surprised if it goes up to nearly double that by the time the auction is finished.  I think this one is a great add for a someone wishing to relive a bit of their youth, a Kawasaki lineup collector or maybe even as a present from a spouse to someone approaching the big 4-0… maybe just leave the browser open where your spouse can see it… 🙂
Marty/Dallaslavowner