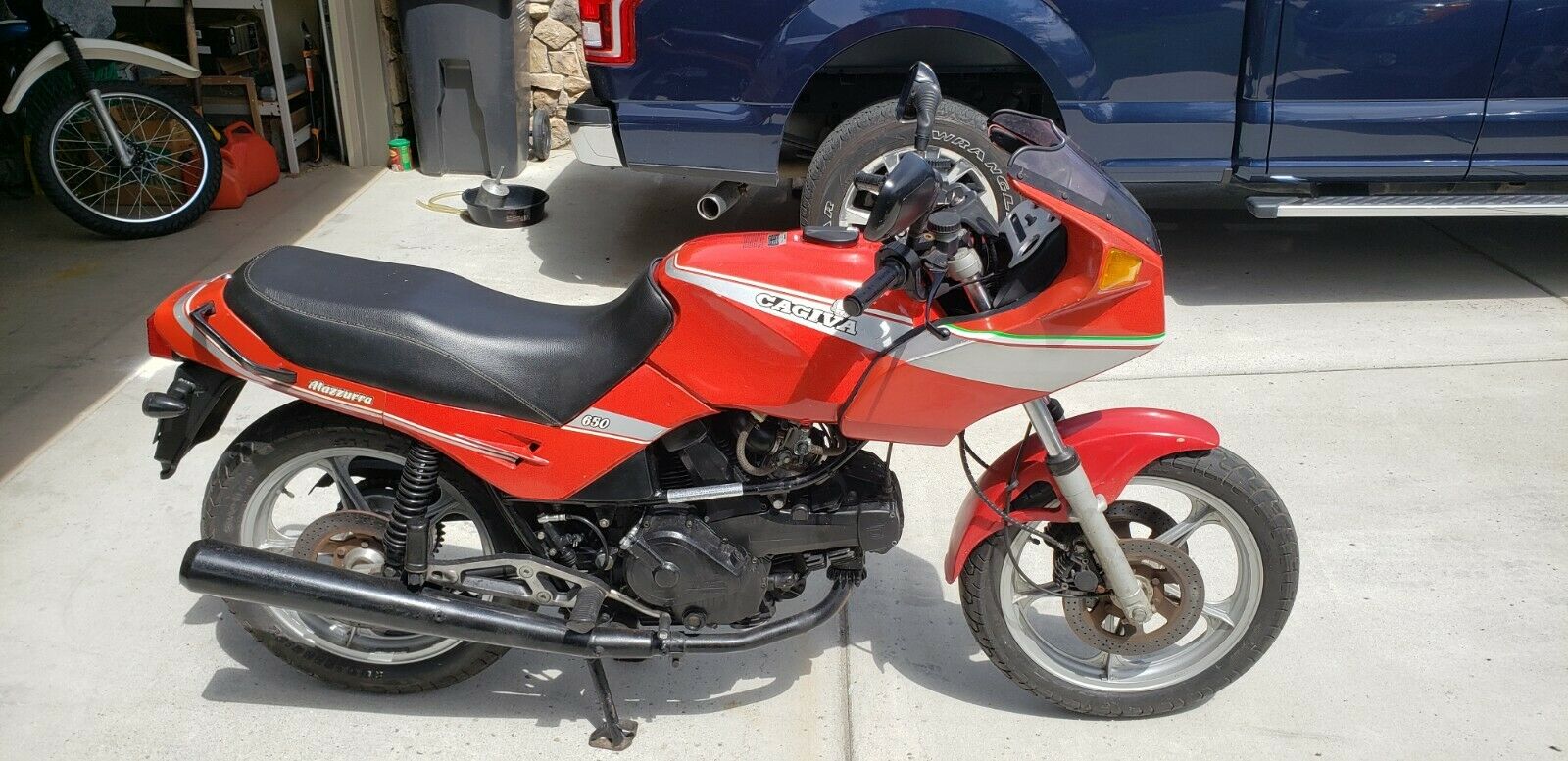 In the twisted family tree that is the Italian motorcycle community, there are many merges and branches. One interesting area is the history of Cagiva and their relationship with Ducati. While Cagiva owned Ducati in the mid-eighties, they were initially a customer as they purchased engines & transmissions to create their own bikes. Today's Cagiva Alazzurra is such a beast, utilizing a sourced Pantah-based motor for power. In many ways these were seen as a poor man's Ducati in North America – more exclusive than contemporary Japanese bikes, but with less cachet than other Italian exotics. Today the Cagiva Alazzurra is but a strange footnote for US buyers; once Cagiva took over Ducati they adopted the Ducati name as the stronger brand and the Alazzurra was discontinued.
The heart of the Alazzurra is very similar to the powerplant that drives the Pantah, such as this week's 600 model. Ducati produced the Pantah in different displacements, including 500cc, 600cc and 650cc (there was also a 750cc unit built for racing). In many respects, the Alazzurra could be considered a later derivation of the Ducati Pantah, as the 650cc engine was the latest evolution of the unit, with a frame design that was extremely similar to the Ducati bike. With 55 HP pushing 424 lbs (dry) the Alazzurra offered respectable performance for the time, but was typically slower than similarly sized Japanese offerings.
From the seller:
Very good condition. Has collector plates so insurance in BC is 150 bucks per year.New cam belts, braided lines, seals, including crankshaft oil seal, valves checked, oil , filter and plugs replaced, new grips , l.e.d headlight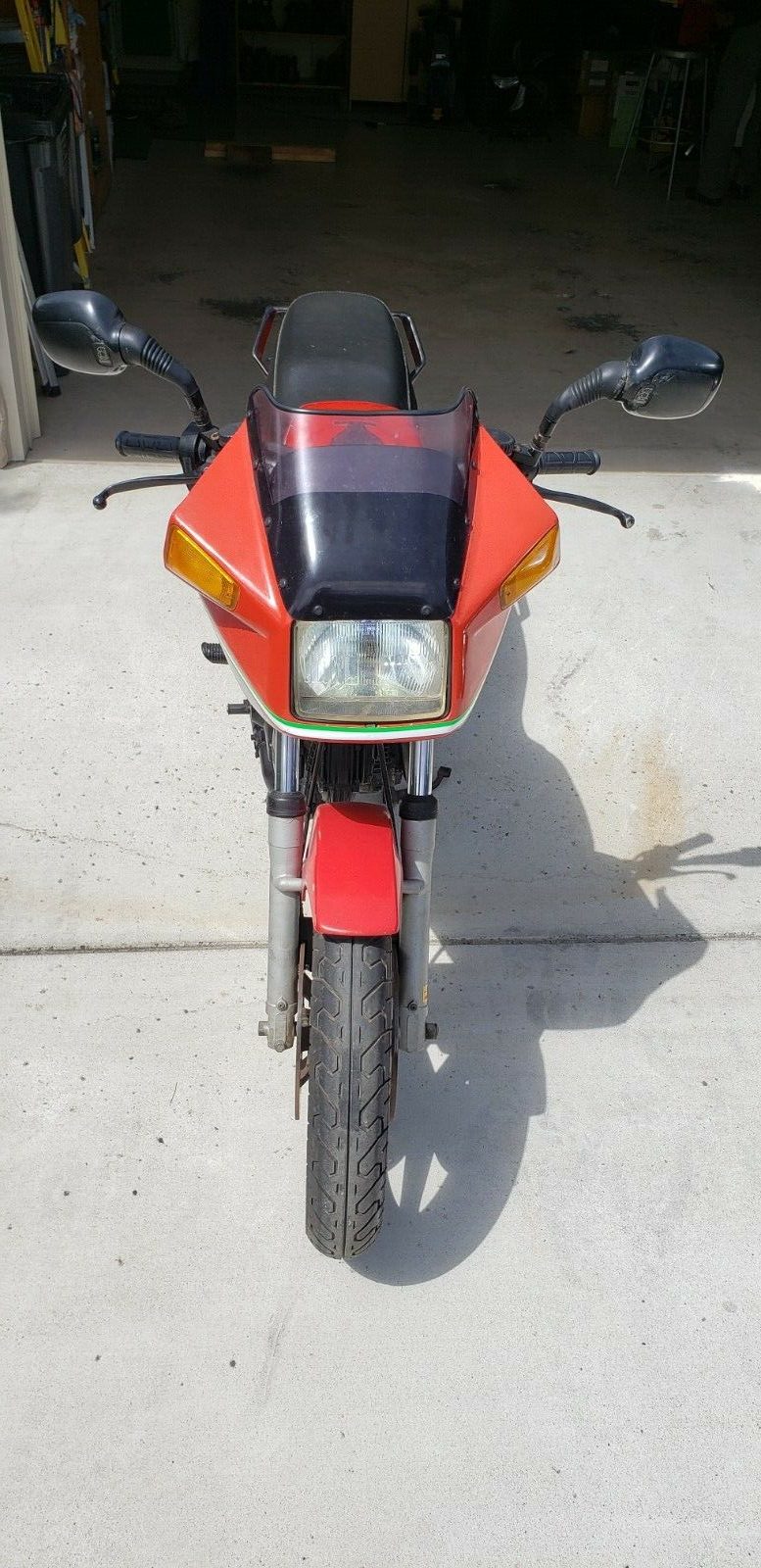 The legend of the Pantah design long outlived the Cagiva brand in North America. Today the Alazzurra is more an oddity than a true collector's piece, although time has a tendency to create rarity all on its own. And with 35 years gone by, the pool of well-kept imported Cagivas is shrinking. But the big question is if that helps with appreciation of the model – or its value. This particular example is located in Canada, and is offered for approximately $3,424 USD. That is actually below the MSRP for the bike when it was new. But the Alazzurra does not have as strong a following as other Cagiva/Ducati models; it is seen by many as more of a novelty than an icon. Still for many riders this was a close to a Ducati as finances would permit during this time, creating a bit of nostalgia. Do any RSBFS readers fall into that category? There are not a lot of details available on this one, but you can check it out here. Let us know what you think about the Alazzurra, and good luck!!
MI