For Sale: 1980 Ducati TT2 R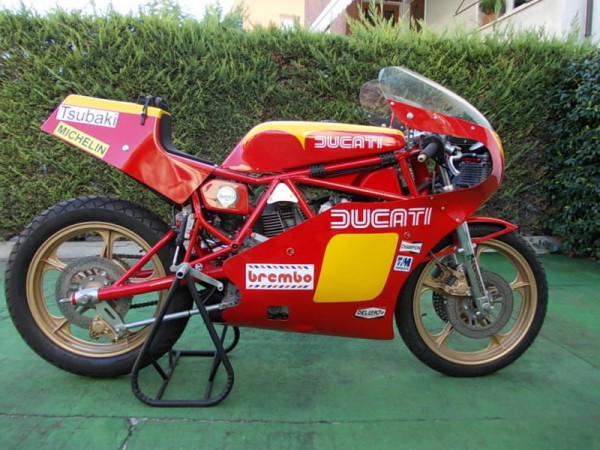 Located in the picturesque village of Rimini, Italy (ironically the birthplace of another Italian marque, Bimota) comes this amazing Ducati TT2. The TT2 was Pantah-based racer designed by Taglioni, and featured the now ubiquitous L-twin in an all new trellis frame. It has been reported that the frame weighed in at only 15.5 pounds – a true lightweight!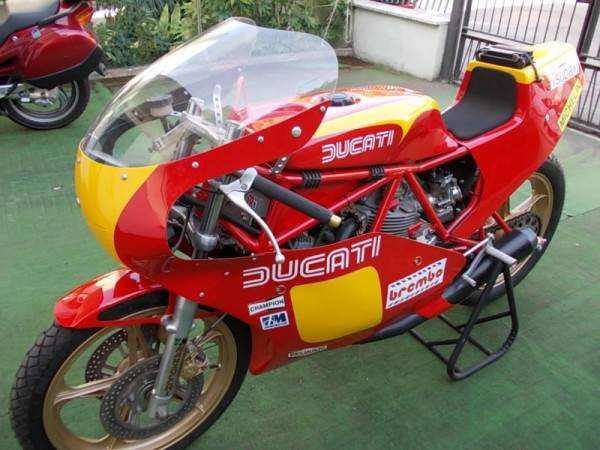 From the seller:
DUCATI CAGIVA REPLICA TT 2
AS NEW PERFECT CONDITION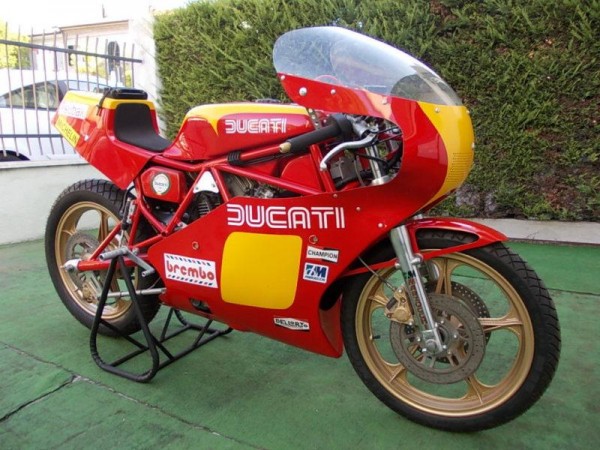 The seller does not provide a great deal of information here, nor a lot of pictures. What pictures do exist show a gorgeous motorcycle with classic and clean TT2 lines. The TT2 was campaigned in anger from 1980 – 1984 and won numerous TT events on its way to the history books. There is a good bit of detail around the TT2 model available from Ducati on their website.
My only concern here is if this is an actual factory TT2 model, or a hand-built replica model of the iconic racing machine. It appears to be the latter given the rather terse text in the auction – which could be attributed to a language barrier – but is worth further investigation. At quick glance the front forks do not appear to be the magnesium units carried by factory TT2 models. The auction also claims this to be a 650, but all factory TT's of this time period were based on the 600 cc Pantah motor. However as Ducati did build customer bikes, there could be some valid variation between specs.
Regardless of how it came to be, this is one great looking bike. The bidding started at the $12k mark, and there is a reserve in place. Prospective buyers might want to look deeper into the construction history of the bike in question, and any possible race history. Also, North American buyers will need to keep in mind that this machine is located in Italy, making post-sale transportation an issue. Drool over the pics and auction here, and then let us know what you would be willing to pawn for this icon.