Warning!
This post is in our archives. Links in this post have been updated to point to similar bikes available to bid on eBay.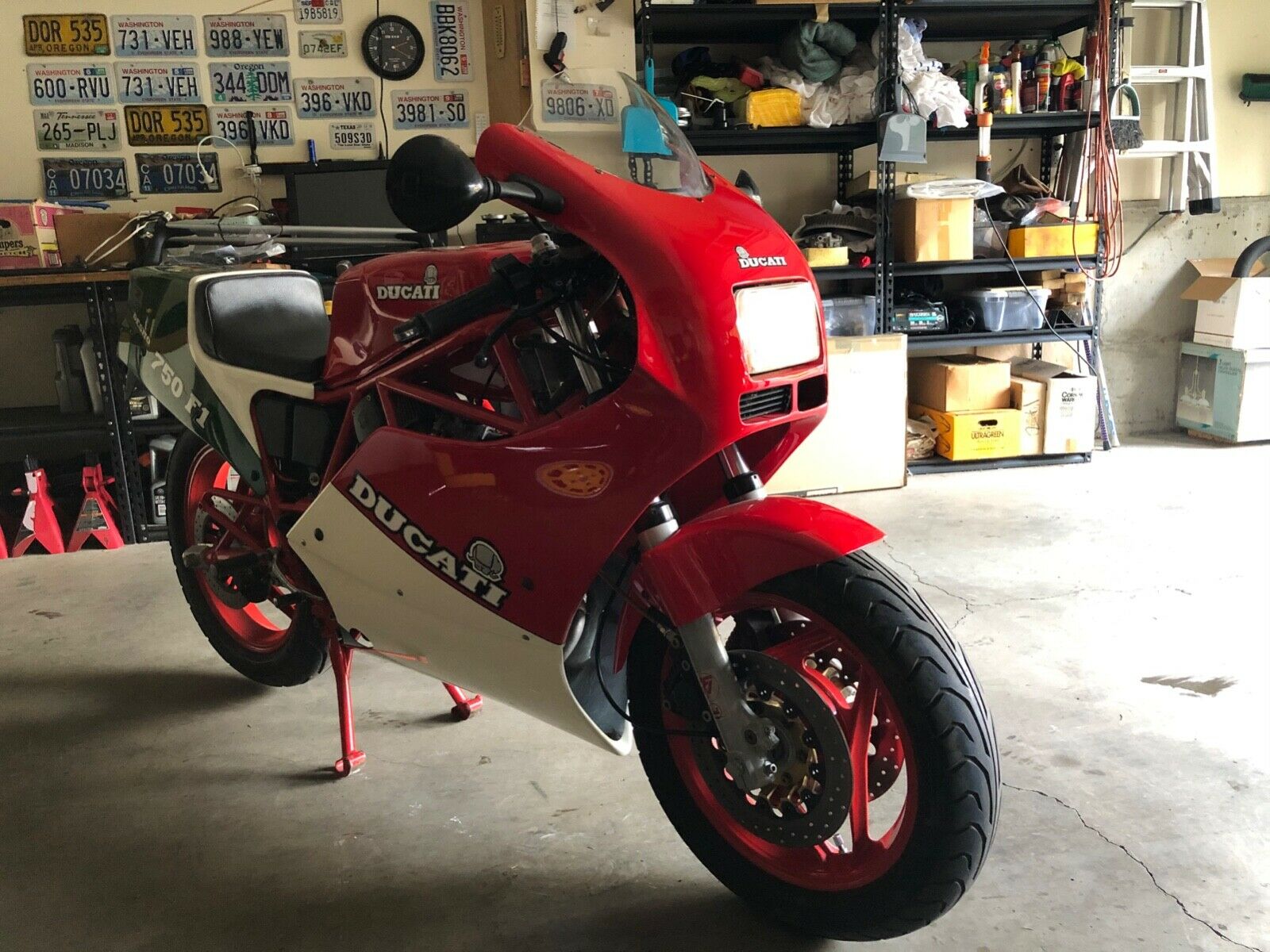 The Ducati 750 F1 is about as old school cool as you can get. Devoid of any wizardry found on more modern motorcycles, the F1 is a basic bare-knuckle brawler with fancy footwork. To call this a race bike for the street would certainly be accurate, given the underlying DNA came directly from the factory TT1 and TT2 racers. Sporting a similar trellis frame and utilizing a Pantah-era engine punched out to 748cc that were both first utilized in the TT1 racer, the F1 offers a no-nonsense riding experience that is raw and pure.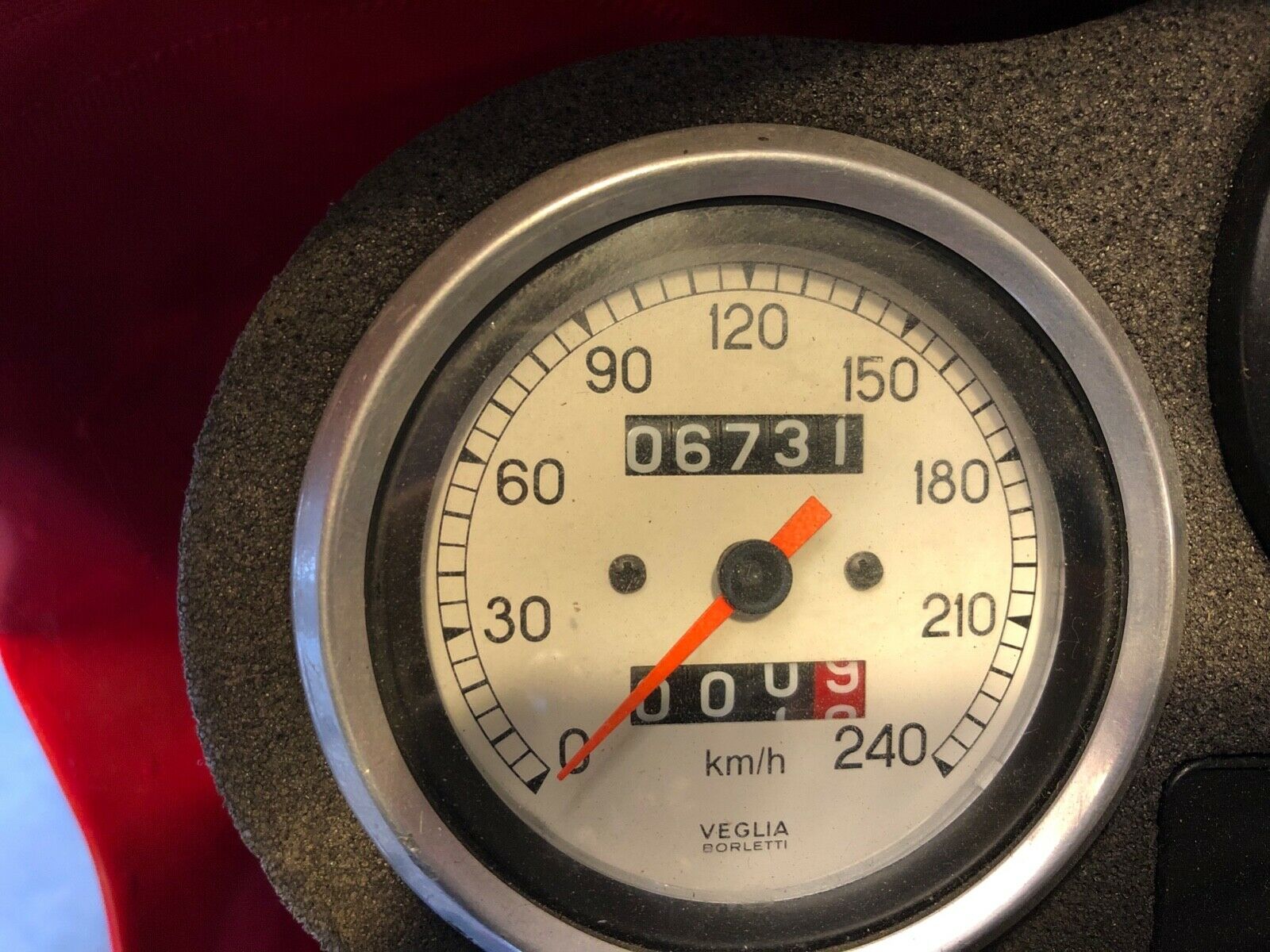 Both the TT1 and the TT2 racers were effective weapons at such iconic places as the Isle of Man. The F1 followed in those footsteps – such that there were three "special edition" models of the bike named after famous racing circuits such as Montjuich (Spain), Stanta Monica (Italy) and Laguna Seca (United States). With about 70 HP on tap, the F1 was not so much a rocket ship as an adequately fast – but extremely nimble – racing sled. With no anti-lock brakes, no anti-wheelie control, no anti-stall device, no traction control and no quick shifter, this relic is missing everything that helps make racing motorcycles fast today. But what remains is the essence of motorcycling, distilled down to only what needs to be there. Creature comforts? Sorry, not on this bike. If it doesn't make you faster or the bike lighter, it simply isn't there. THAT is the beauty of the F1 series, in a nutshell.
From the seller:
Selling one of my 750 F1's, bike got a new paint job, new belts, overall in great shape. Comes with set of original turn signals and a few more parts. Was last on the street probably 20 years ago when I bought it, see manufacturing date from tires. I had the bike for 3 years and only rode it twice, restored it to what you see and now selling it. Needs new tires and the turn signals which I installed are not connected yet, everything else works and bike starts cold and warm very well. The last 4 pictures show the bike as it looked when I got it, from the original ad when I bought the bike: "Rare 1986 Ducati F1B. Super trap tail pipe, repaired gauge mount, last ridden Donner Pass Hwy 40 hill climb 2000. Fresh oil, new battery, petcock eliminated, runs good. Liquidating collection.".
More information can also be found at raresportbikesforsale.com when you search for Ducati 750 F1B.
Happy to answer any additional question.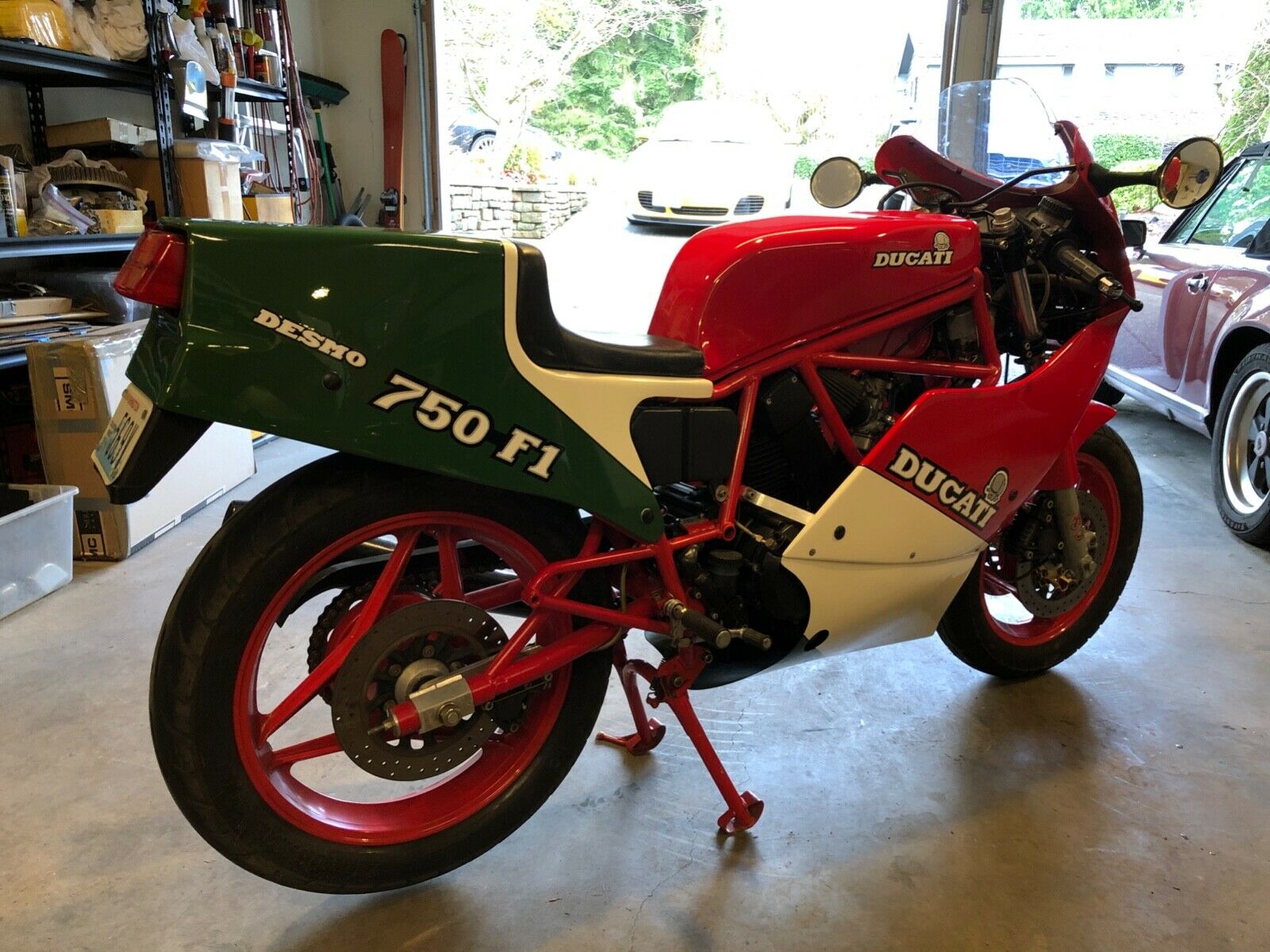 The seller is correct in that we at RSBFS have seen a lot of these F1 machines (and more specialized variants) posted on these pages. In fact, this exact bike graced our pages in its earlier tricolore guise back in 2017. Comments were not kind regarding the butchered paint job, and this seller has done a great job restoring the livery to former glory. Here is a link to find other F1s on RSBFS. Researching older posts offers a great way to learn more about the model, but can also help describe the rough historical value of these models over time. Those serious about a bike such as this F1 would be well advised to do their homework.
This particular example looks pretty good in the pictures. It shows a nicely painted F1 in the standard Italian tricolore scheme. Mileage is low (4,200 claimed), however given that this bike had been raced it is possible that the speedo drive has been disconnected at some point in its life. There appear to be other minor foibles that may need to be sorted here as well. Sharp eyes will also spot some non-stock additions, including modifications to the left-side lowers as well as the tail section. But such is the nature of a 35 year old racer that aspired to be a street bike. There is no claim of "all original, zero miles" here, and the seller has been open about the efforts undertaken to bring this classic back to the status it deserves. Bidders have agreed, with decent traffic and action up to $7,300 at the time of writing. Quite a few watchers are standing by, so expect a lot more bidding once the reserve has been met. Check out all of the details and pics on this auction here. Good Luck!!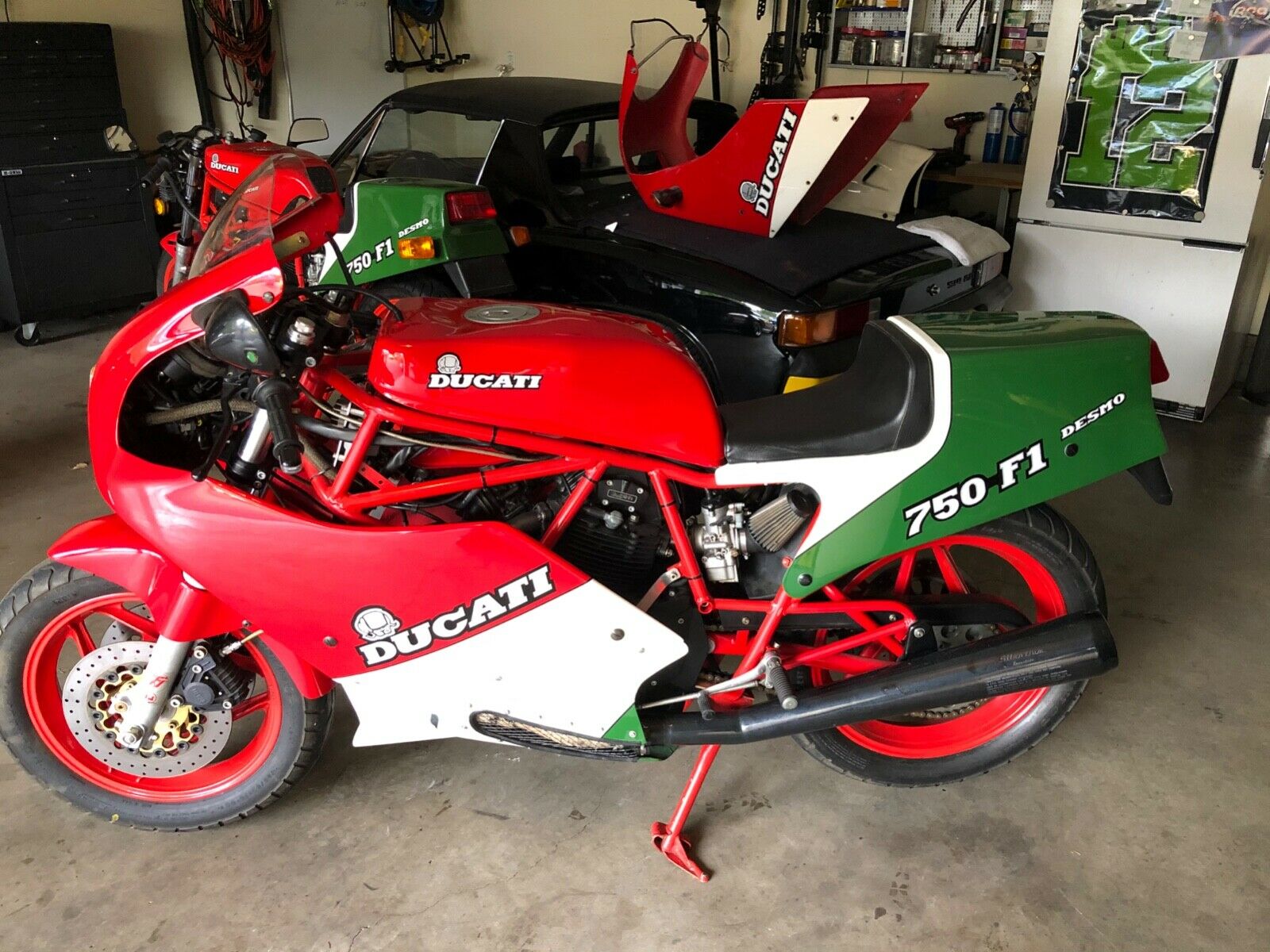 MI