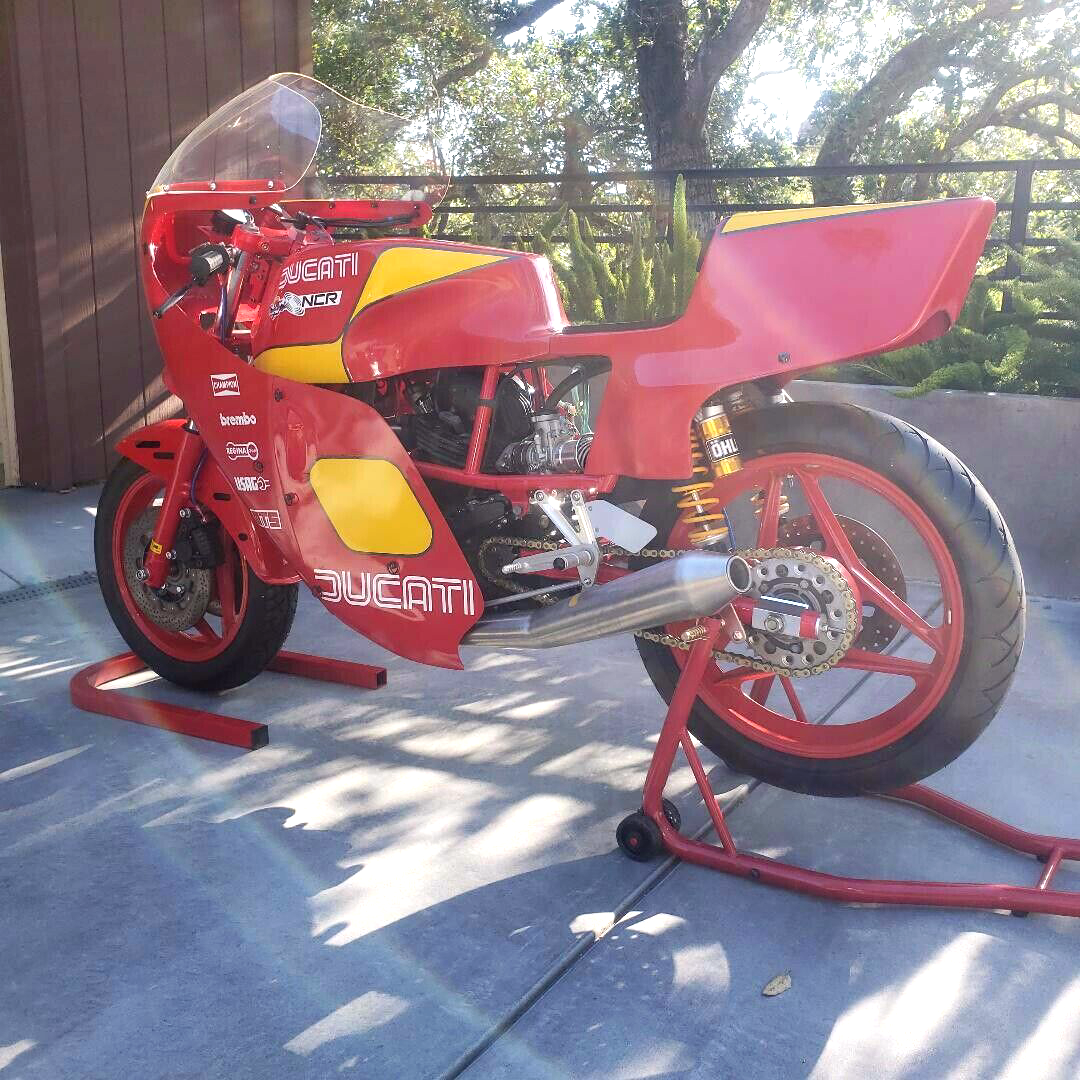 It's time again for another of my favorite installments: Track Day Tuesday! And today's gem is more than just a UJM with lights removed/taped over. Today's track day bike actually belongs on a track. Built by Ducati to chase after supersport titles, the TT2 was a fantastic race bike utilizing the new Pantah engine. This was to be the replacement of the bevel drive street bikes and racers, and toothed rubber belts to drive the Desmo valve assembly proved to be quiet, reliable and much easier to build and set up. All in all, the TT was legendary for light weight, narrow profile, and fantastic handling; in the hands of someone like Tony Rutter this was a formidable racetrack weapon.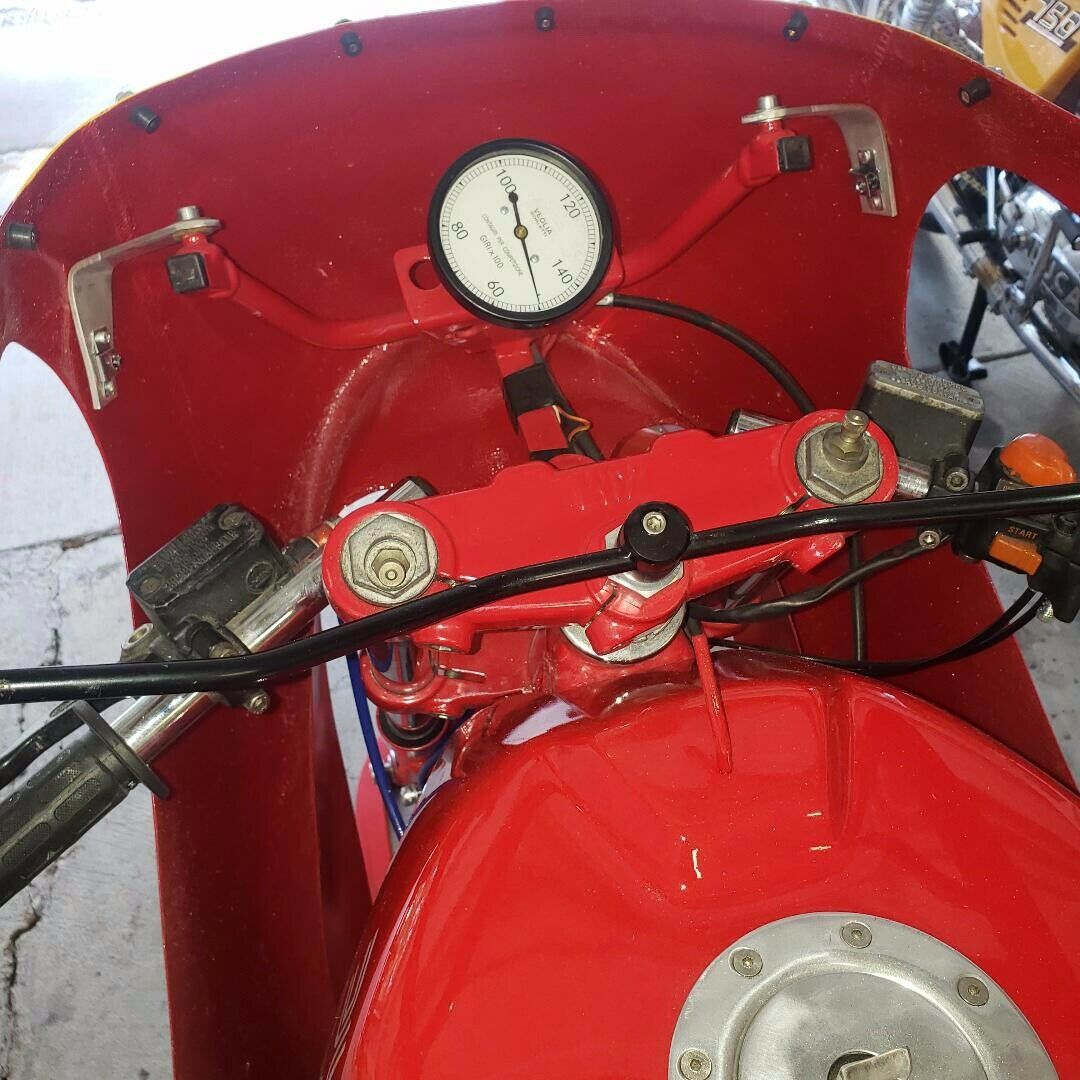 From the seller:
1983 Ducati TT Pantah Corsa Racer.

Full restored Ducati TT Pantah/ Corsa Racer red / yellow. To many new parts to list. For the TT Corsa Pantah Racer a Ducati frame # DMK8F00084 with added a 38 mm Marzoccchi racing suspension was used. Running on 16 inch front wheel with new 120-80-16 Battlax / rear 150-60-180 Battlex / FPS wheels.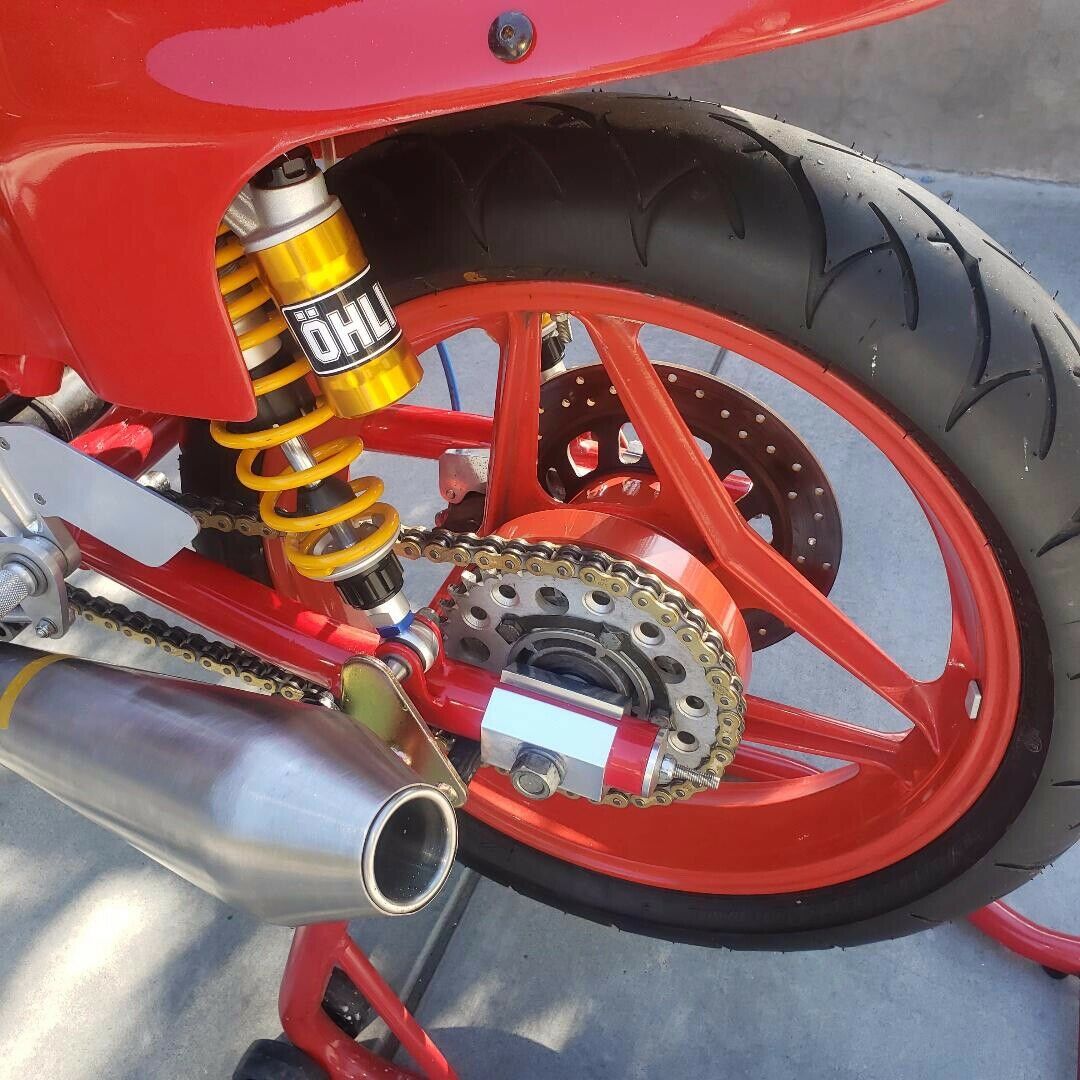 More from the seller:
The engine # DM 650 612909 rebuild to original spec's 650 cc SOHC Desmo V-twin new 38 mm Dellortos's engine capable of producing 75 horsepower at 10,800 rpm and mated to a five-speed transmission with dry clutch. All engine internals replaced with OEM Pantah parts.

38 mm Marzocchi front forks, 280 mm Brembo brakes and adjustable rear shocks by Ohlins are also part of the bike's overall package.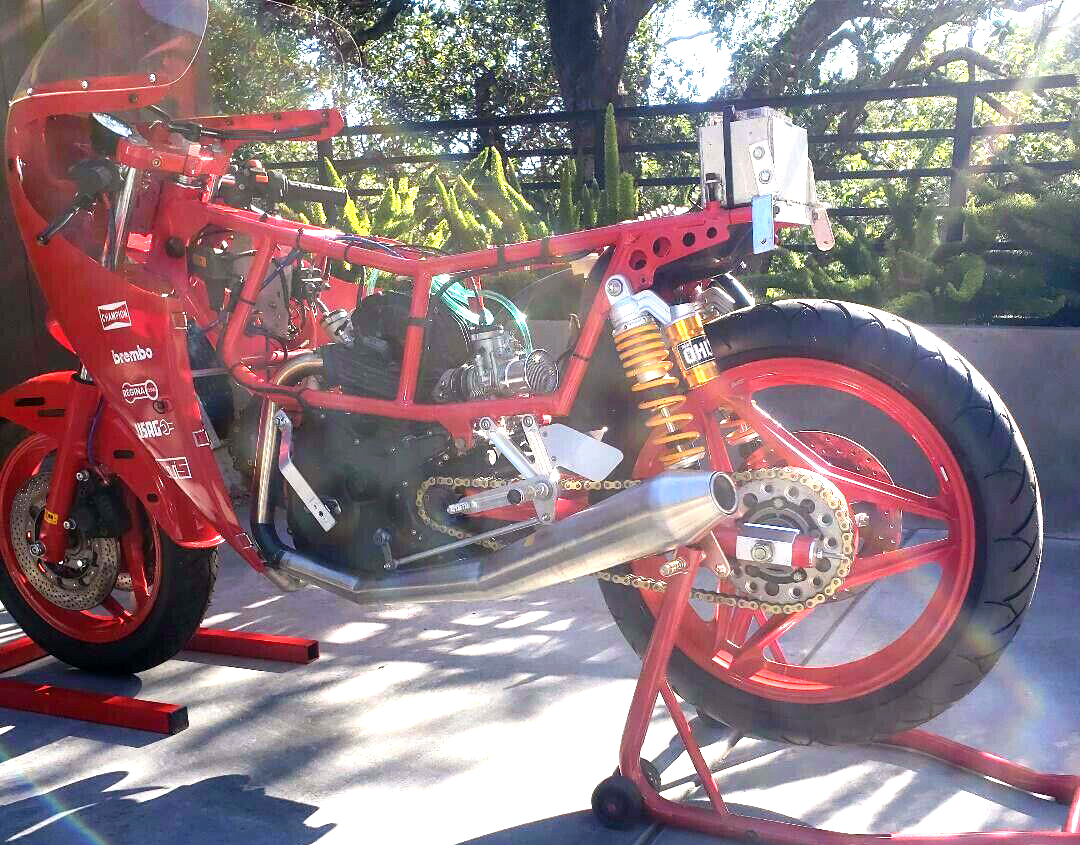 I will cast this out to the RSBFS experts out there, as I thought that the TT1 machines were 750cc, while the TT2 examples all displaced 600cc. I am not aware of a TT in 650cc, but happy to be schooled. Ducati DID homologate the Pantah-powered 650SL specifically for the TT1, but (and I'm going out on a limb here) it could be that what we are looking at here is a TT2-inspired racer based on a 650SL – and hence not a factory TT racer. There are several companies that offer bodywork kits to do just that. Regardless, this bike looks extremely clean and well presented. There are some high dollar components on this one, and I am itching to don my leathers just looking at it.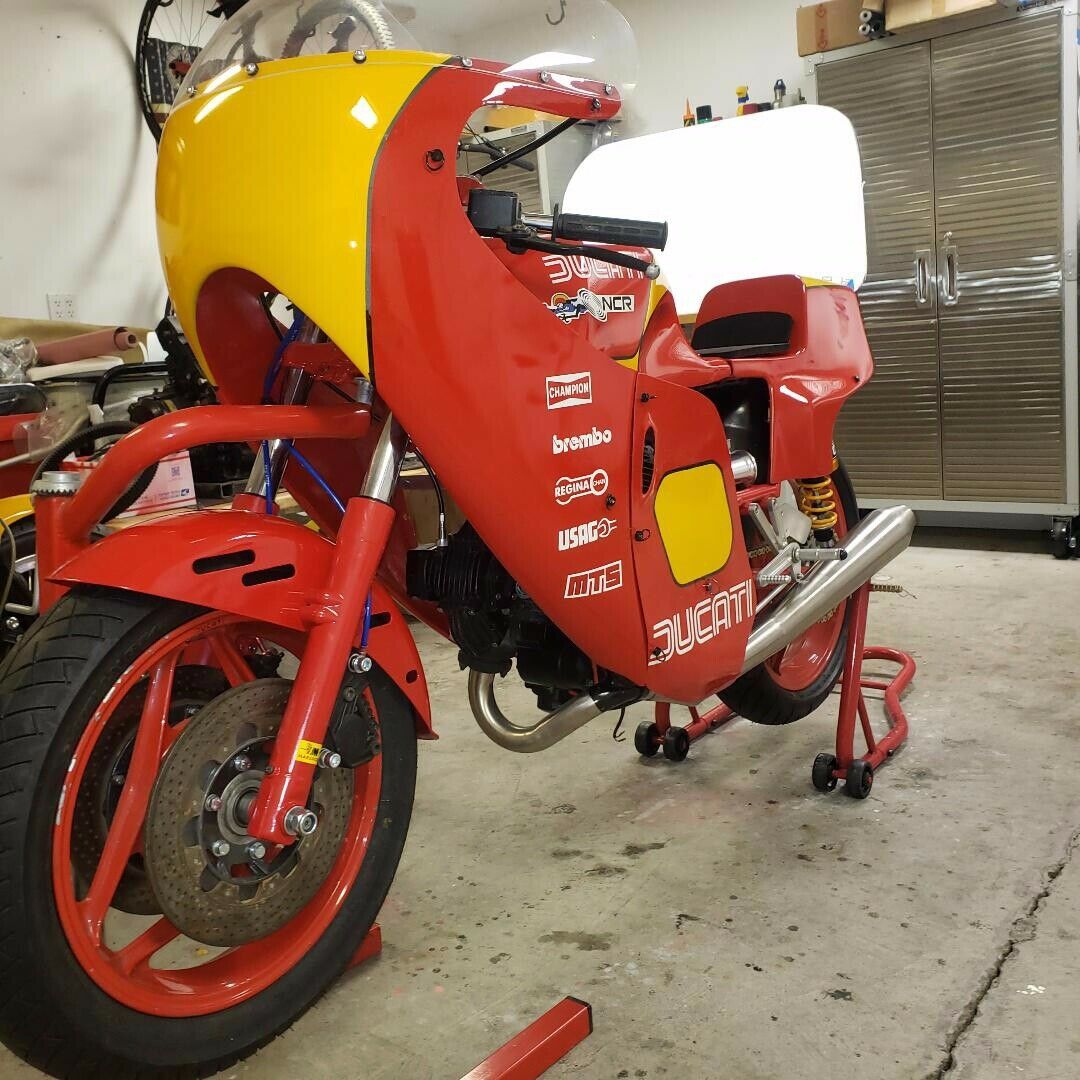 Check out all of the details here, and any of our sharp-eyed readers please feel free to comment on what you think about this one. It is a very sano build, and looks like a tremendous amount of fun without being priced in the stupidly expensive seats. Summer is here, tracks are open, and here is one track day monster that will really turn some heads. Good Luck!!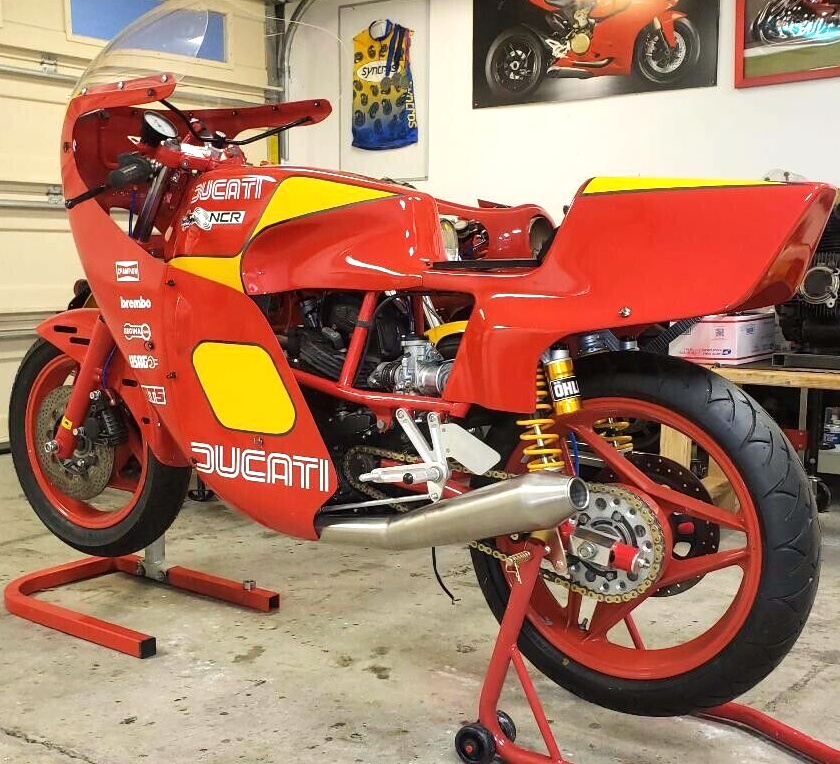 MI
5 Responses.