Update 3.18.2014: 4thUP tells me this bike and the 6 others they had for sale have all been sold to an RSBFS reader. Congratulations to buyer and seller! -dc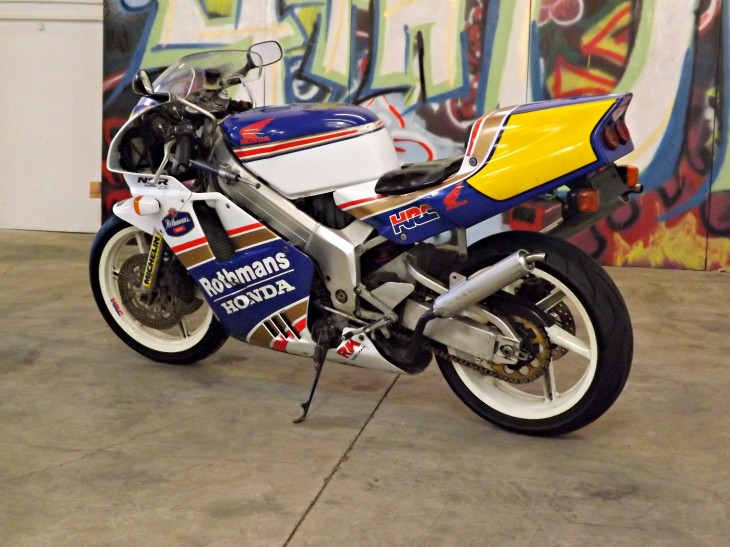 I received an email from the folks at 4thUP.com that have several JDM imports that they are preparing for sale and this Rothmans NSR250 is the first. The good news: It's been imported properly and has all the accompanying paperwork, it's an SP, and it's dressed in that awesome race livery. The not so great news is that it has some bodywork damage. But it's being advertised as a street legal rider and not a minter. Contact 4thUP directly if interested or just to see all the pictures and details for yourself.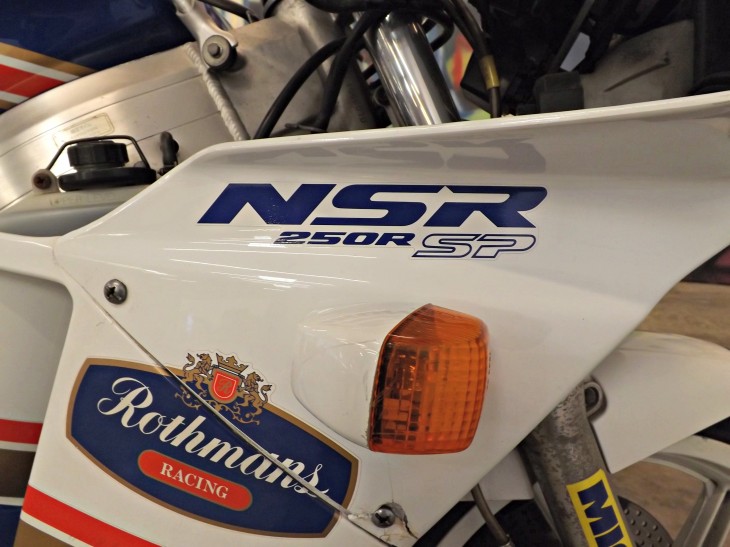 Many thanks to 4thUP for helping to support our site with a Featured Listing.
dc
excerpts from the seller's website:
NSR250R SP Rothman's edition imported straight from Japan. The SP is highest trim level and has awesome factory upgrades like magnesium wheels, adjustable front stabilizer, fully adjustable rear shock and dry clutch.

It has 27,000 kilometers on the odometer which is only 16,700 miles.

All lights and electronics are in proper working order. Brakes, headlight, high beams, low beams, front and rear turn signals, dash lights, etc. are all good. Brakes are in great working order. Dual large front brakes and discs work great. All gauges are in proper working order.

Bike is not in museum show quality. That is reflected in the price. The pictures show any blemishes or cracks around. It's used. It's been loved. It's meant to be ridden and enjoyed.

Exhaust's are missing bracket to hook muffler to rear frame. They are very solid in place but could use either the OEM Honda small bracket or something can be fabbed up VERY easily. It's just and arm with a hole at each end. Easy. Most rash is on the lower right fairing. Lower left has rash too but not bad. Bike is straight. Not tweaked. Tracks perfect. Just want to be up front about everything.