The MV F4's are probably the sexiest bikes on the planet and for me the "Corse" is the pinnacle, not to slight the "CC" because those are quite sexy as well. MV Corse is responsible for designing all of the companies "limited edition" bikes. MV may not have the recent race history of the other Italian company, but they can build them as well as any in my humble opinion.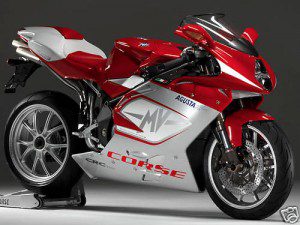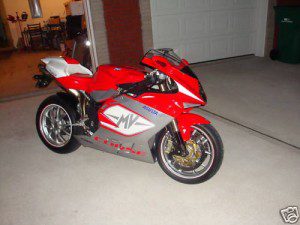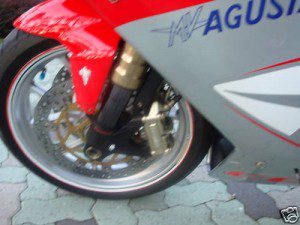 Comments from the seller:
The bike comes with all the best, top parts from the motorcycle industry, including forged Marchesini wheels, Ohlins steering dampener, rear Sachs shock, Marzocci forks, Brembo front brakes and CRG rear brake and other top parts. This bike is one of the most rare bikes on the road.
Would have been nice to see pictures of the trick parts and overall condition considering the price tag, but the seller does offer his phone # for any interested parties.
dd