The Ducati S4RS is already a totally loaded motorcycle. It features 999 Superbike bits without the body work and the more upright riding position of a regular Ducati Monster. As if that wasn't enough, this one has been tastefully upgraded. Take a look on Portland Craigslist for $11290: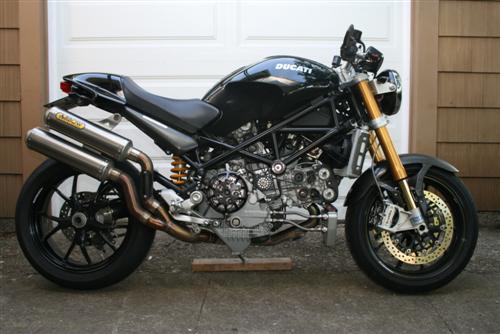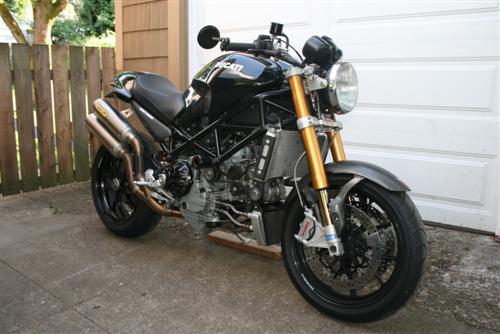 quote from seller's listing:
One amazing naked superbike in need of a new home. There's nothing quite like the power of a 999 with the upright comfort of a Monster. It's breathtaking, I suggest you try it. Tastefully upgraded with the following components:

-Full Arrow Ti exhaust system with Ducati Performance ECU (140+hp and sounds fantastic)
-SpeedyMoto bits all around
-Rizoma billet clutch and brake fluid reservoirs
-CRG adjustable levers and bar-end mirrors
-Fender eliminator kit and upgraded indicators

Serviced at MotoCorsa.
Clean Title
9800 miles
Extended 5-year warranty transferable to new owner (good through 5/2013).
Front fairing and passenger pegs included. Also have a new (still in the box) Power Commander III that I would include for an additional $210.
Check out all the SpeedyMoto bits! My buddy Chris is one of the founders of that fine business and I had to get a quick plug in for him of course 😉
dc
Check out these other Ducati Monster's that are for sale right now:
[AffomaticEbay]Ducati Monster[/AffomaticEbay]