A boatload of RSBFS ink has been spilled on Ducati's 900SS, but the 750 version might be the rarer bird.  The seller of this 750SS opted for the half fairing, perhaps due to the sunny Fla. location, and though the auction could be described as skewed with every picture on edge, the SuperSport itself looks excellent.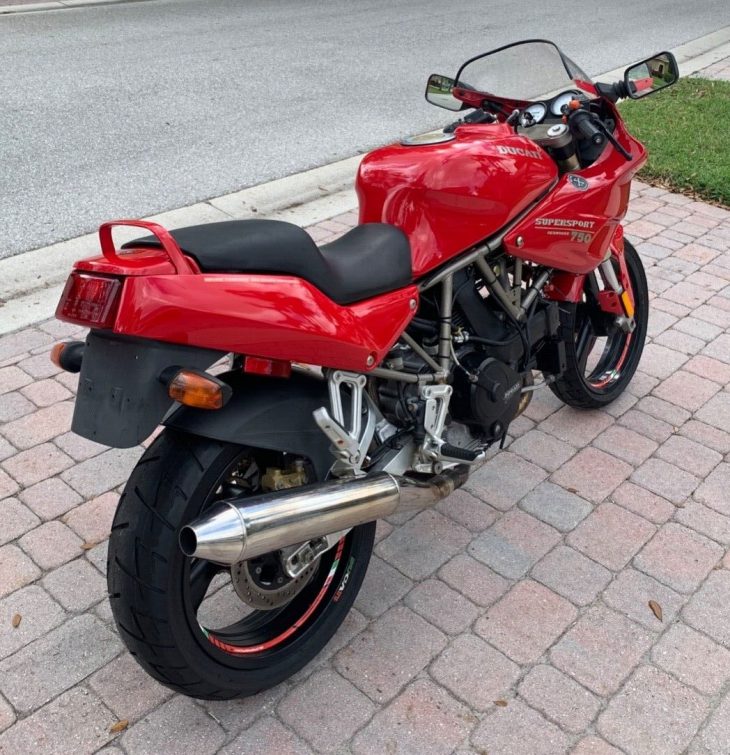 Some have said the early 750SS saved Ducati from extinction, and the 90's Supersports were the company's best sellers.  The 750SS from this era used the same engine block as the 900, with both bore and stroke a bit less.  66 hp and 53 ft.-lbs are claimed, not class-leading numbers but not bad for a two-valver.  Better Showa inverted forks are up front, with an alloy monoshock swingarm at the rear.  Five forward speeds, a low maintenance wet clutch and single front disk keep the bottom line under control, and though the rider's perch is roomy, the dry weight is well under 400 lbs.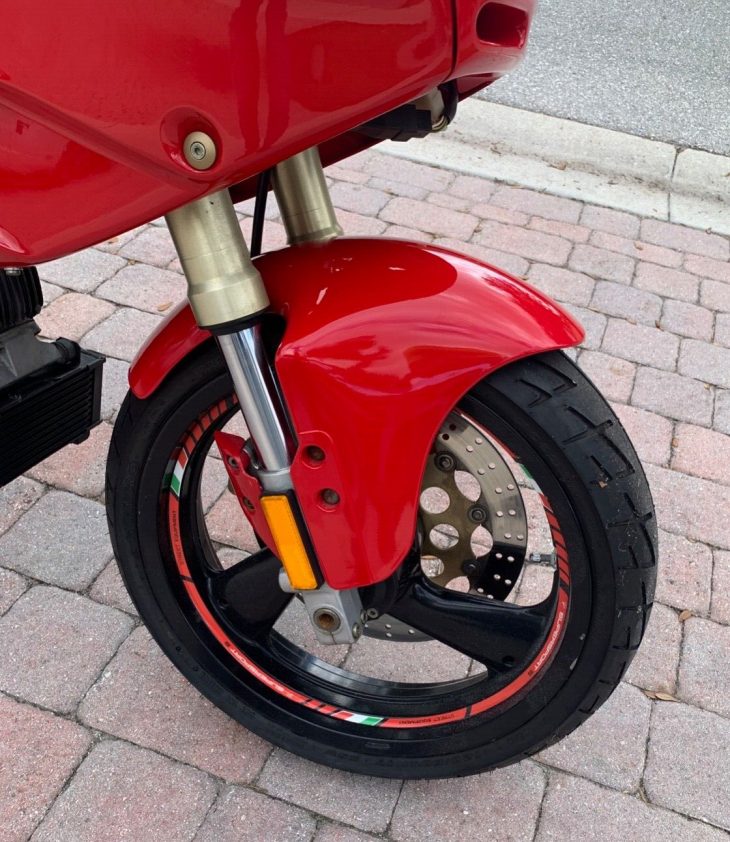 Not seeming like the most motivated seller, allowing the eBay app to get sideways and nary a helpful tidbit about the bike.  But what can be seen is nice, with 10.5K miles, no apparent damage or mods except the 2-into-1 Staintune exhaust.  Tires look recent if not fresh, and that faded carbon key guard should be easy to replace.  Some isolated corrosion is noted, almost to be expected on the Atlantic coast.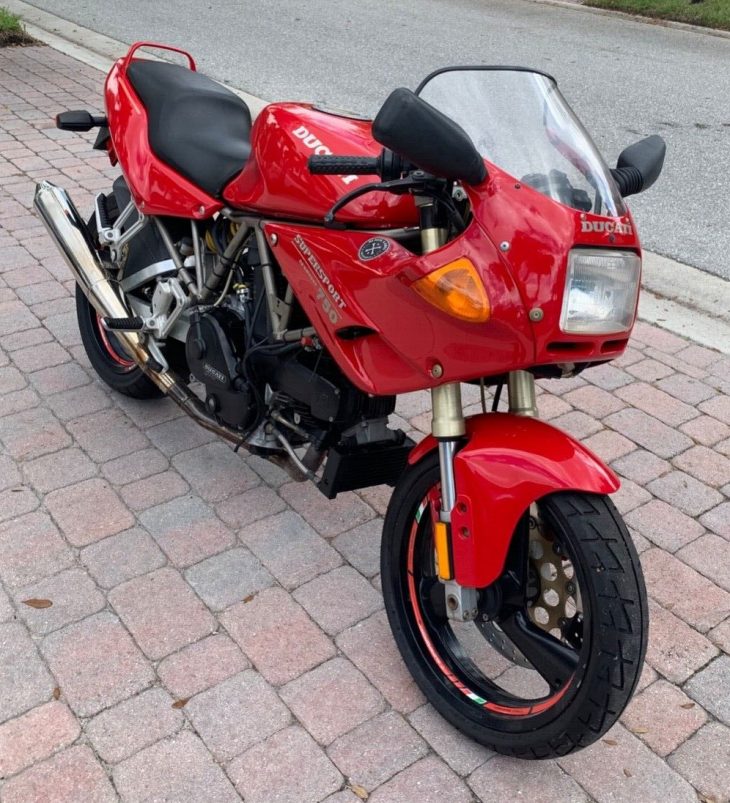 The 750SS had a small price advantage over most 750 sportbikes, but wasn't exactly comparable to say a GSX-R750.  The torque, handling and low mass made it competitive with other middleweights, and looked great – especially with the half-fairing that would become the CR.  Its nemesis was right across the showroom, with most buyers finding the extra motivation to select the 900SS.  This one looks like it will go reasonably, maybe to a collector with room for an interesting Supersport.
-donn