As the fall riding season winds down on the East Coast, the sportbike market has tightened up, with the year's choicest machines long since spoken for or mothballed for another shot at a big sale come spring. There still are some gems to be had, though, and this 1996 Kawasaki ZX-7R is one.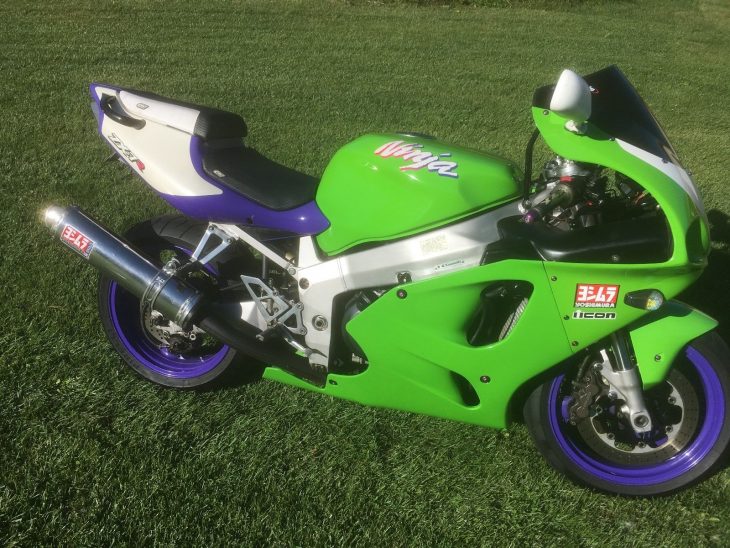 It's the perfect green-white-purple Kawasaki livery, its bright green fairings set off by violet wheels. It has covered 24,000 miles; lots for a sportbike, but nothing to be afraid of if it was well looked-after. The bodywork wears a scuff or two, but is overall in really nice condition.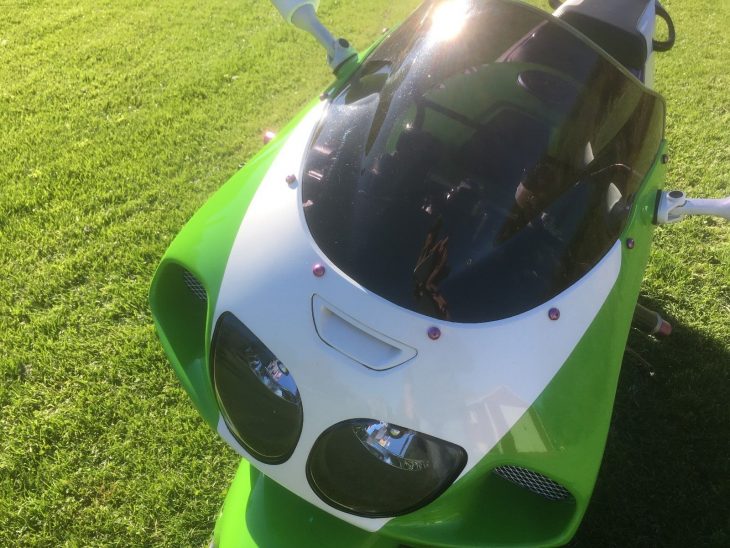 From the eBay listing:
For sale is a very nice condition 1996 Kawasaki ZX7R Ninja. Very hard to find in this condition with ONLY 24K miles…that's only 1,000 miles a year !!! Only the 1996 had the purple rear end and wheels which are highly sought after in stock colors!! This bike runs excellent. It has Yoshimura exhaust that shines like new. Also authentic ASV levers and if you know bikes you know these levers are NOT cheap !!! The bike will come with a New Hampshire certified VIN verification registered by a authorized dealer representative on official NH state VIN verification forms. If needed, I will get it registered if you are from a state that will only accept prior registration (NH does not title bikes past year 1999.)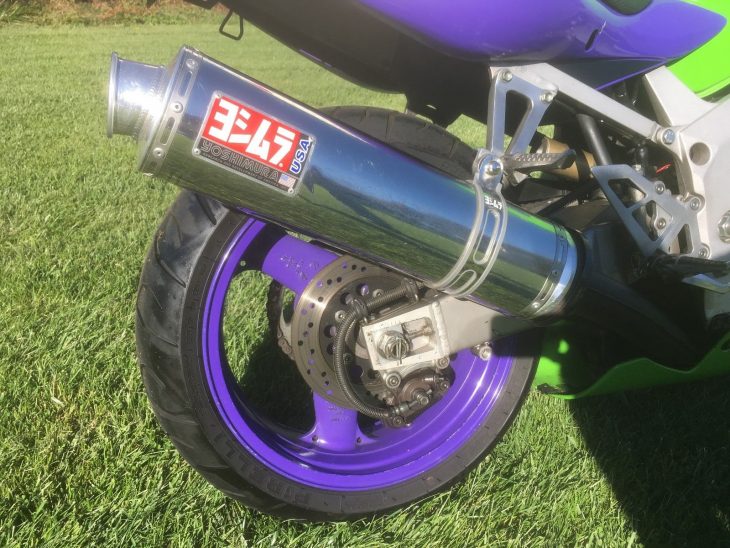 This would be a great bike to catch the waning days of the season on, or to save for Indian summer winters we have been having lately. Or you could use the time between now and longer days to sort what needs sorting for a really good rider next year.