Slightly less of a whirlwind than its Hurricane name calls for, but still off the charts rarity-wise, today's CBR is a Japanese market full-bodied 750F.  With just over 4,000 miles, it's over at Iconic Motorbike Auctions looking great with just minor cosmetic issues.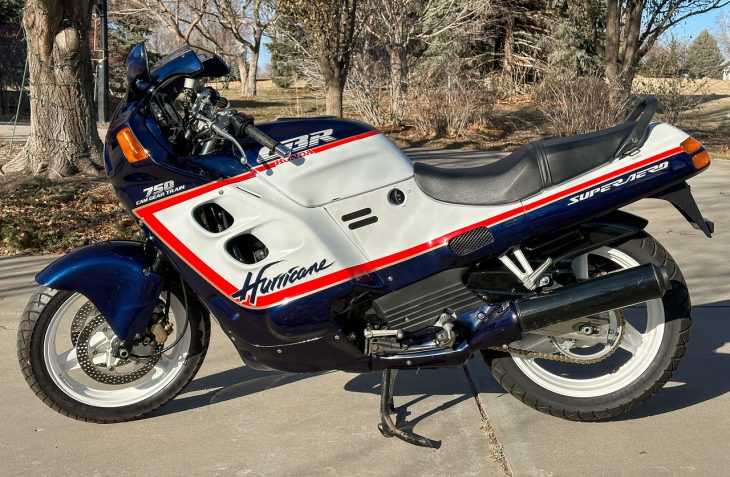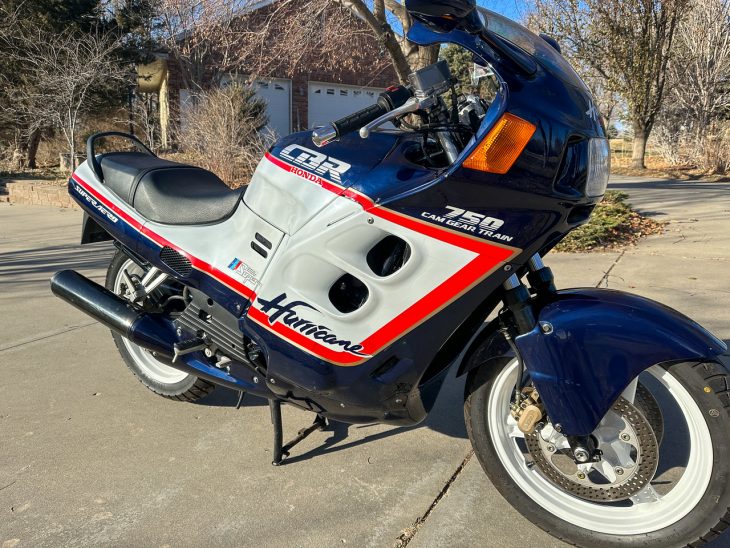 A short but aerodynamic chapter in motorbike history had all-enclosed fairings from several manufacturers, with great soap bar looks and less fussy hidden chassis.  We know the 1000cc model here, but a 750 was in the stable at home.  Plenty of power at the crank with 105 hp, but the frame geometry and 493 lbs. wet weight made for more of a sporty tourer.  More fuel on board than most supersports, and period tweaks like a smaller front wheel to help turn-in.  Music from the gear-driven cams has to compete with roar from the intakes which are a ways back in the sidecovers.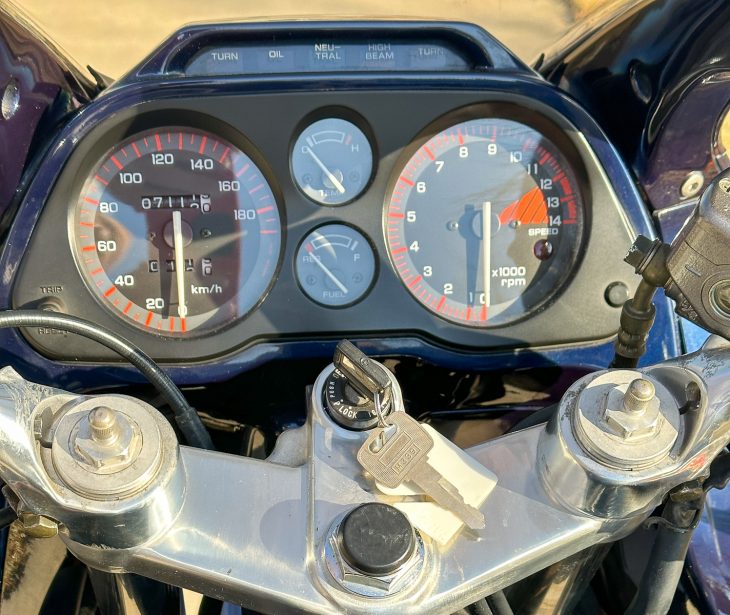 Centrally located in Nebraska, this CBR looks very good, apparently the subject of a Mecum auction in 2018, and then 2022 as Iconic states.  Quite stock with just a small dent in the tank and a scrape here and there, though fresh rubber would be a thought for any serious riding.  Idles commendably after a cold start in the – video – .  And the owners comments from the Iconic auction –
The previous owner said he had performed a full service and replaced the fork seals. We did a carb clean after I bought it.

A minor ding on the rear left corner of the fuel tank, a few minor chips in the paint such as in the leading edge of the left faring. The fuel tank must have shown some rust because someone has coated it. There don't seem to be any problems from that repair (rust in the carbs, etc.).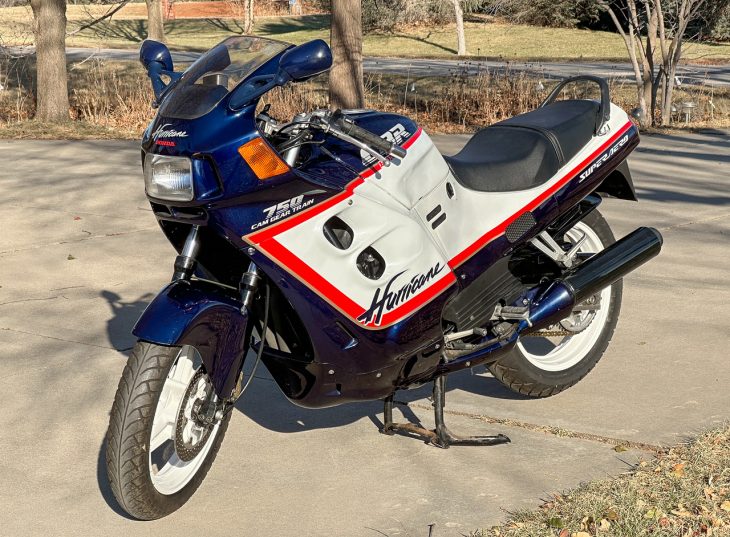 Despite reviews singing its praises as an all-rounder, 1988 was the last model year for the CBR750F, rarity ensured.  For a fan of the brand wanting a CBR easy to ride quickly without ergonomic hassles, the Super Aero presented here might be just right.  Eminently showable since you likely won't see another, and just a few touch-ups will have this example in the running for a trophy.  Bidding is open on this Iconic auction, and we'll be watching.
-donn