Location: New Glasgow, Nova Scotia, Canada
Mileage: 31,068 (50,000 km)
Price: $3,250
Here's an opportunity to take home a legendary bike. For those in the know, the GSX-R 1100 is an icon. When it was released by Suzuki in 1986, the power of the air and oil cooled 1100cc motor built an instant following. It was a brute that quickly set a new mark for the liter bike class. It followed the year after Suzuki introduced the game changing GSX-R 750 and is truly one of the great classic sportbikes.
And this bike is a legend. Why? How about an unreal amount of power (130+ hp) in a roughly 430 pound package. And this was back in 1986. Really, that kind of power to weight was a mind blower back then.
This bike appears to be one of the rarest of the rare when it comes to old GSX-R's. And by that I mean an original, unmodified example. It's hard to find any early GSX-R's on the road but a first year that is original falls into the hen's teeth category.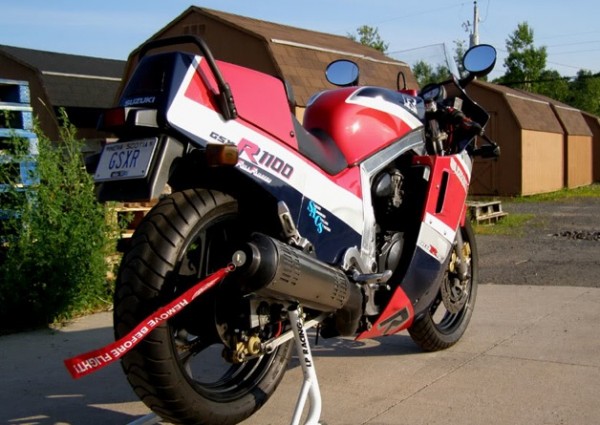 As described in the ad, the owner of this bike was "old-school" and kept this beautiful machine in original condition. To me that really is a thing of beauty. A piece of history for everyone to enjoy.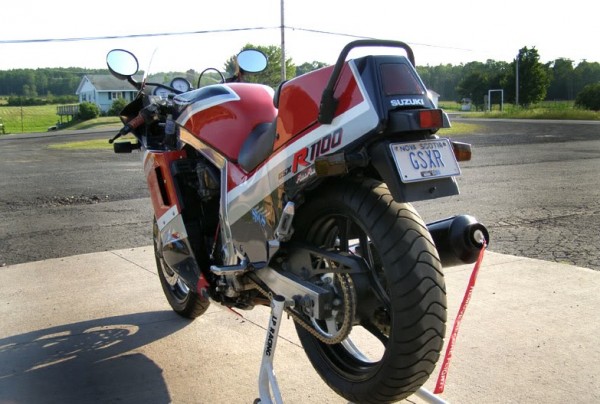 The description in the ad reads-
Hard to find first year GSX-R 1100, extremely good condition, owner was "old school", kept bike original.  Estate needs to sell.  Can include riding gear.  Bike is in New Glasgow, NS
This bike was clearly owned by an enthusiast who took excellent care of the machine. The mileage is significant but these engines are also known for their amazing durability. A bike maintained well, even with higher mileage, should still give you many more miles of riding time.
Asking price on this is $3,250. And that may be Canadian, I'm not sure. Regardless, I think that's an amazing deal on a real icon. Do yourself a favor and take a look at this listing!
-RN