Even sportbike fans with kids the age of this CBR900RR rever the lightweight model, and the competitive 1990's era which produced so many influential machines.  This one has been brought out from the back of an Oregon tuner's shop and made quite ready for riding.  Despite a dented fuel tank the winner of the no-reserve auction should ride away happy.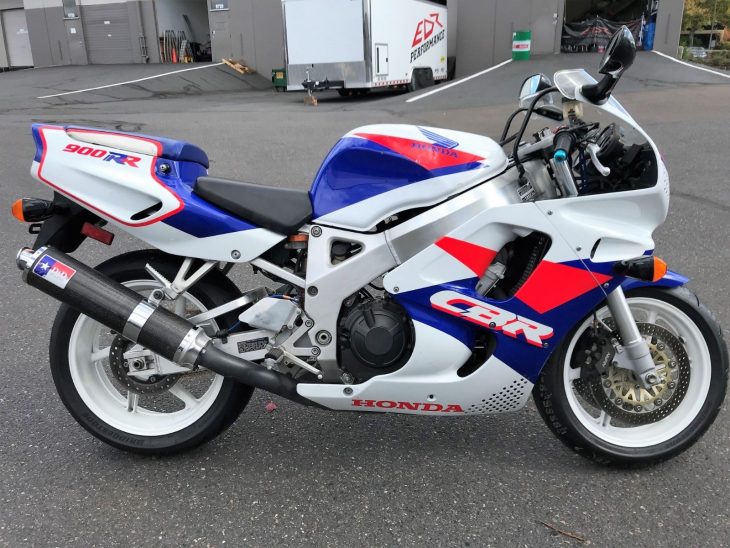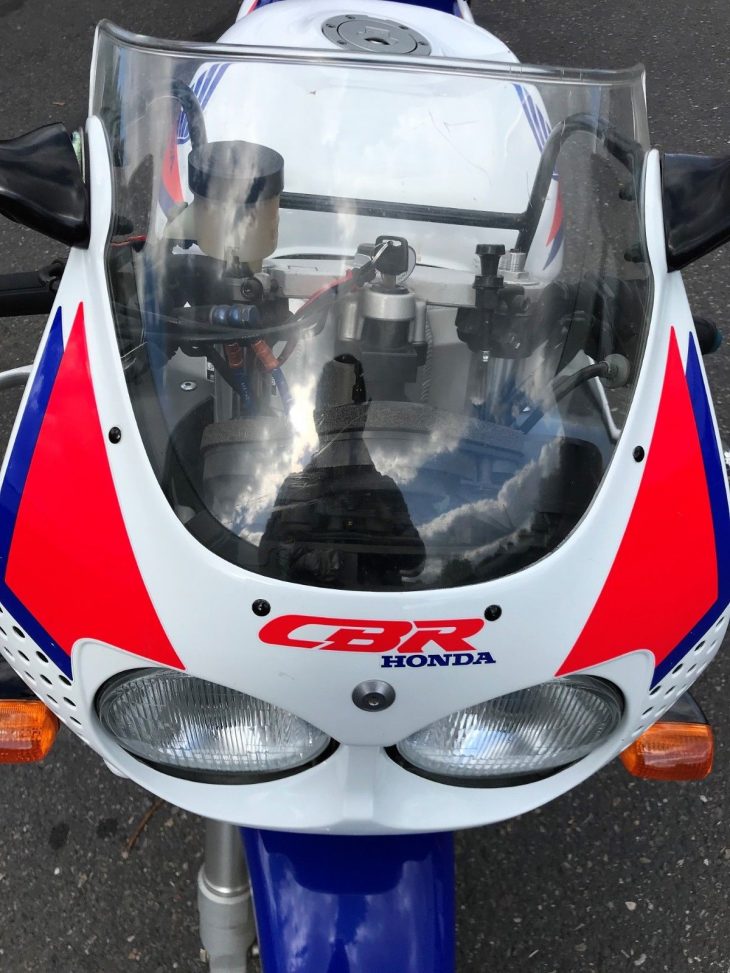 In a period departure, big red assigned the design lead to factory test rider Tadao Baba, who stroked a mid-size power plant but kept weight under tight control.  The resulting not-quite-a-liter 893cc inline four generated 122 hp, in a package which weighed hardly more than competitive 600's.  Helped by an all-alloy twin spar chassis and Pro-link swingarm, the 45mm right-side-up Showa forks and multi-adjustable monoshock made the Fireblade flickable.  Turn-in was sharpened by the 16-inch front wheel, where the compact riding position telegraphed the rider's intentions.  Close gearing gave away 10 mph top speed to other open-class GT's but made the CBR faster everywhere else.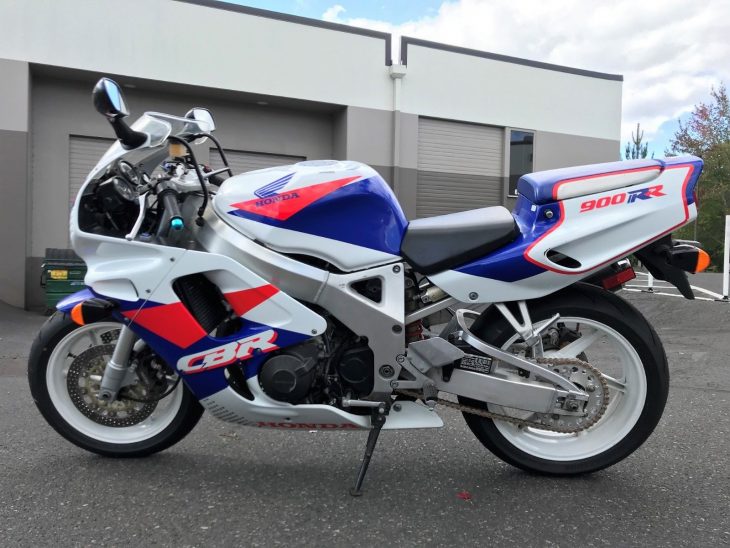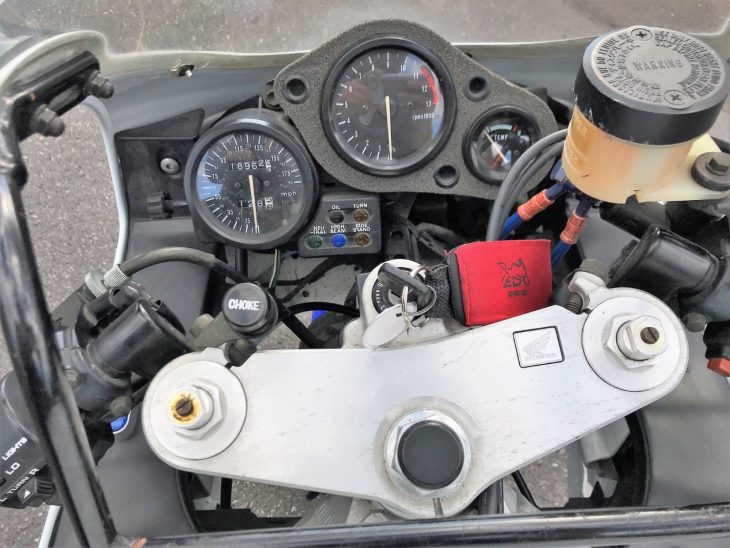 This Fireblade is offered by a suburban Portland independent shop, has just about 19,000 miles, and looks substantially stock save a D&D muffler.  Comments say it was the owner's personal ride, and the D&D is on the quieter side.  The damaged fuel tank is the elephant in the room, and though it should be repairable, a good condition replacement might pop up.  A nice servicing was done before putting it on Ebay's auction block:
-Full Service: Valves checked, new spark plugs, fresh coolant, fresh oil/filter, brake fluids flushed

-New Jet Kit, carbs rebuilt, cleaned, new Factory Pro 2.0APK intake kit/jetting installed

-New Front fork seals and servicing

-New 520 Chain and sprockets

-New Bridgestone BT Tires

-New EBC HH Brake pads front and rear

-New oem turn signals

-New Lithium light weight oem battery

-New Fuel petcock

-New fuel filter
Most bikes cross into GT territory when displacement approaches 1000cc, but the CBR900RR's light weight left room for all the sportiness most riders can handle.  They're at the age where they appear with some regularity, but in wildly differing conditions and asking prices, and with two days to go the auction has just reached the bottom of my expectations.  The new owner has options from a concours restoration to a tank bra, but at the very least it's maintained, complete and un-remuddled...
-donn