A cool aspect about the motorcycle industry is that it's driven largely by enthusiasts. When you have a bunch of enthusiasts who are ready to hand over cash or take out loans to buy things they really don't need, well that's when you get things like the B-King. Something that very few people asked for or needed but still exists because…motorcycles. But hey, I'm not complaining. Go big or go home. Why reuse a K5 GSXR motor for your naked bike when you can reuse a Hayabusa motor?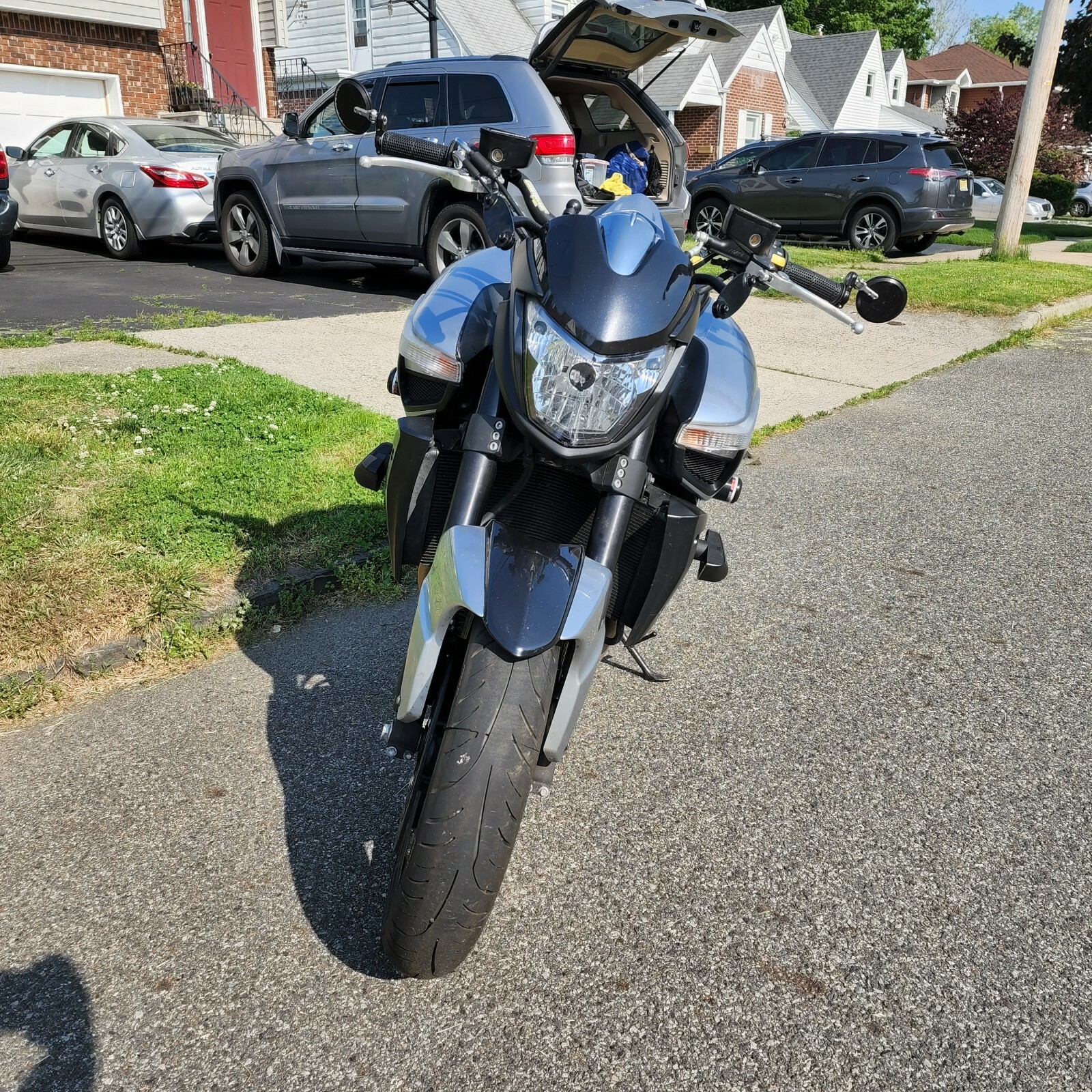 The B-King is a bike bike. No two ways about it. It weighs in at 582 pounds wet and has a 60 inch wheelbase. A bit heavier and longer than a Hayabusa. However, Suzuki has never been one to make a bike with bad handling characteristics. A B-King-specific frame and suspension package are paired with twin 310mm floating discs to make the bike tamable for the right rider. It takes up a lot of visual space too. The absurdly wide tank/motor section and sharp angles give the eye a lot to look at.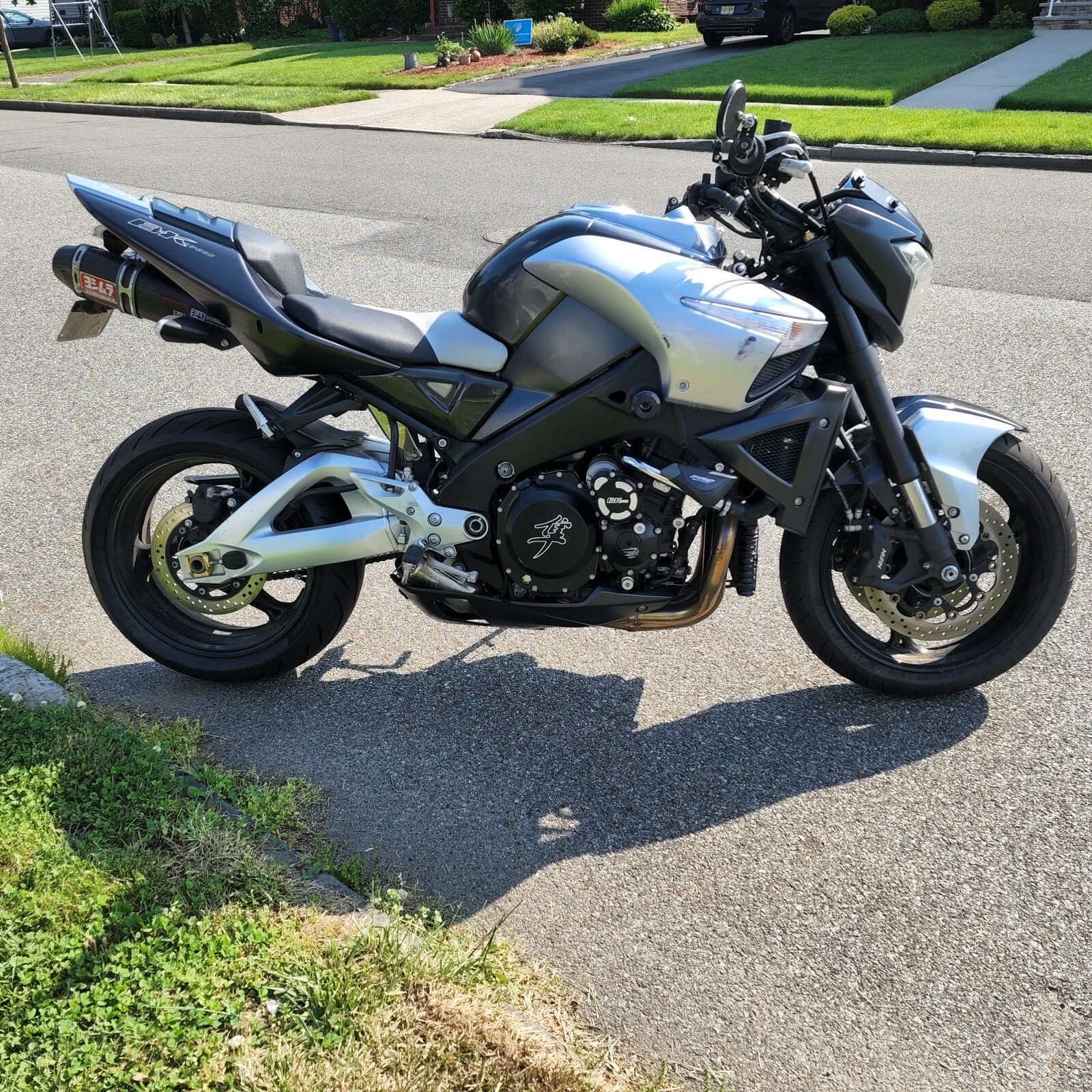 A couple scuffs are visible on the right side fuel tank cover from a drop which is mentioned by the seller in the listing. Body panels aren't super easy to find but an NOS part out of Japan should do the trick.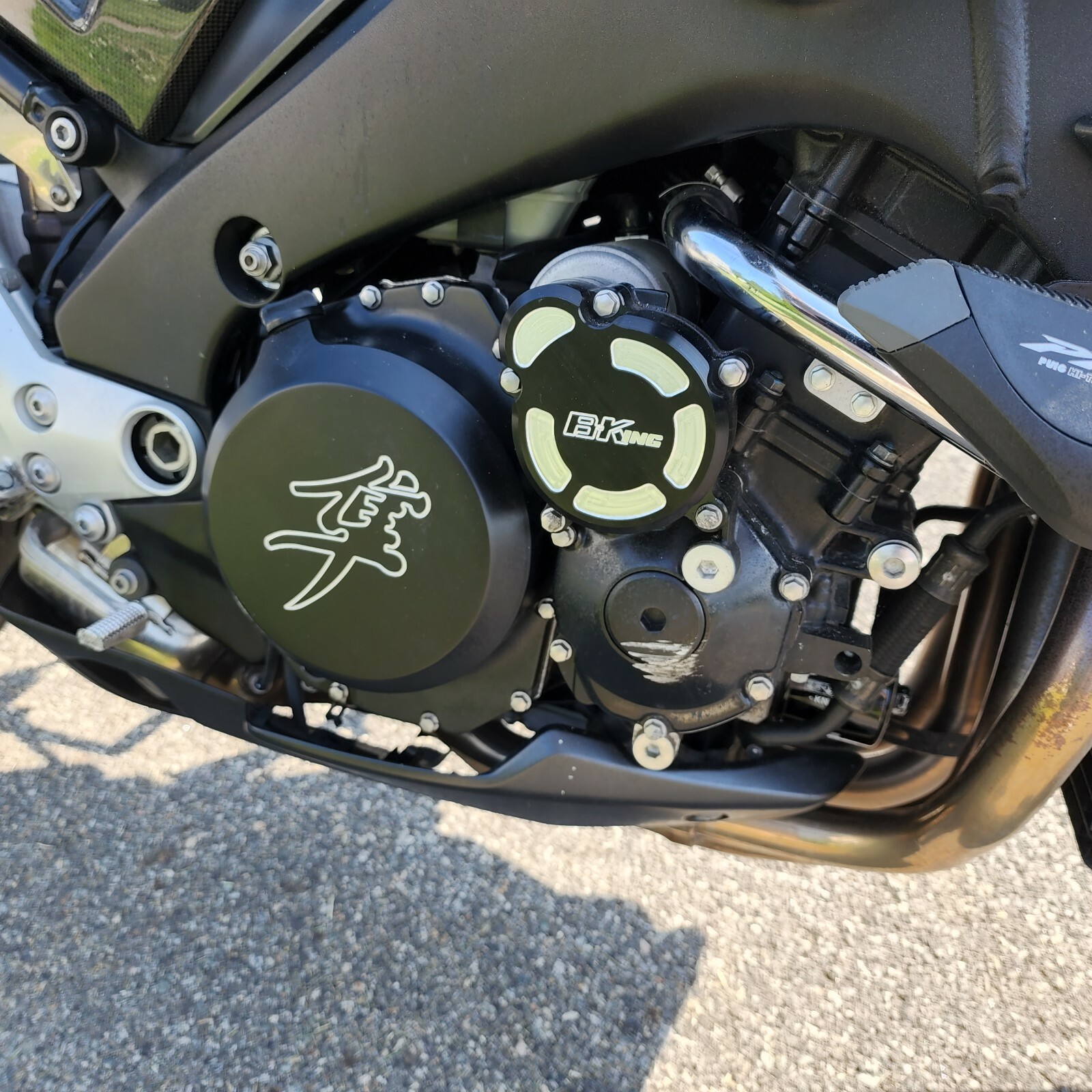 The scrape on the starter cover is more of a turn off to me than the scuffs on the plastic. Scuffs on the right side are mentioned in the listing but this would be worth inquiring about. That being said, the bike still shows decent and these are pretty easy fixes. You should be able to recoup your money and then some since these are becoming quite hard to find.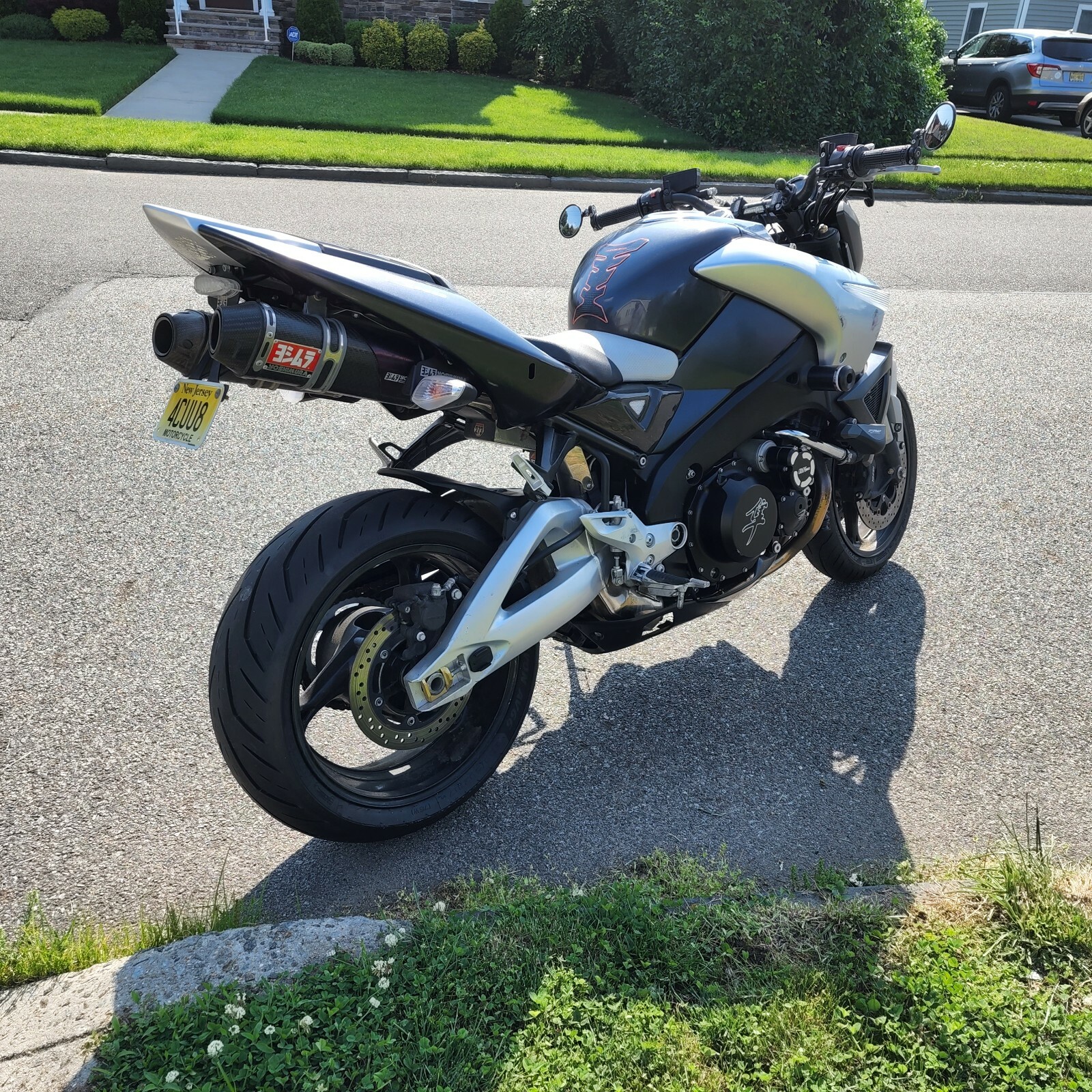 The Yosh pipe is just one of many tasteful accessories the owner has installed. Overall, the bike looks stock which is the most important thing.

From the seller:
"…I am the second owner of this beauty and I have had her for a few years. Original owner was another enthusiast in Texas, he took perfect care of it and so did I. The bike has been regularly serviced by me, and is in overall excellent condition. Only ~9,300 miles sitting on the odometer; she has so much life left to live. This was my dream bike and I am lucky enough to have had her for years, but it is time to say goodbye sadly. Bike is accident free. One driveway drop (before me) left her with a few scuffs/scratches on the right side perfectly visible in pictures. Local pickup is in Northern, NJ or you arrange shipping."
"The modifications are valuable and professionally done. Nothing has been done to the motor, so you don't need to worry about that. Below are two lists, one of installed modifications and accessories, the other uninstalled ones. I am including EVERYTHING below, even the uninstalled modifications and accessories. Take a gander at these long lists:
Installed Modifications/accessories
-Yoshimura Brake/Clutch Fluid reservoir covers, titanium purple
-Yoshimura Full Carbon true dual undertail exhaust system
-Yoshimura Exhaust Heat Shield with rear blinkers, titanium purple
-Yoshimura License plate mount tail kit w/led taillight, titanium purple
-Tekarbon Full Carbon Fiber vented side panels
-SportBikeLites High Intensity Headlight
-Contour Protaper Mini High Handlebars
-Contour Protaper Handlebar Risers
-*NEW* Avon Storm 3D X-M tires, 200mm rear, 120mm front. These tires were put on last year and have about 150mi on them. Just about broken in, grippy but great overall performance.
-Custom aluminum "B-King" milled aluminum Crank Case Cover
-Hayabusa Kanji custom aluminum powder coated Engine Clutch Cover
-CRG Bar end mounted mirrors
-Suzuki OEM Single Rider Rear Nacelle
Uninstalled modifications/accessories
-National Cycle V-Stream Windshield (mounting bars are already installed)
-Teka SFI Pro Tuner (new in box)
-MGK Laser Iridium Spark Plugs (new in box)
-HealTech X-TRE Power Box (for defeating the speed limiter and increasing throttle response)
-ABBA Superbike Stand
-Trackside Front Paddock Stand
-Nelson Rigg Touring Saddlebags"
There probably isn't a single rider out there who isn't curious about how far back the B-King will push their eyeballs into their skull. If you survive the first few months of ownership and you still want more out of it you can kit it out with a turbo. After all, the B-King concept debuted with a turbo and the "B" in B-King does stand for boost.
-Norm