When introduced in 1996, the S1 Lightning was a little easier on the bank account and slightly improved in the power-to-weight department.  Way back to basics, this all original Lightning has just 23 miles and needs only a new collector.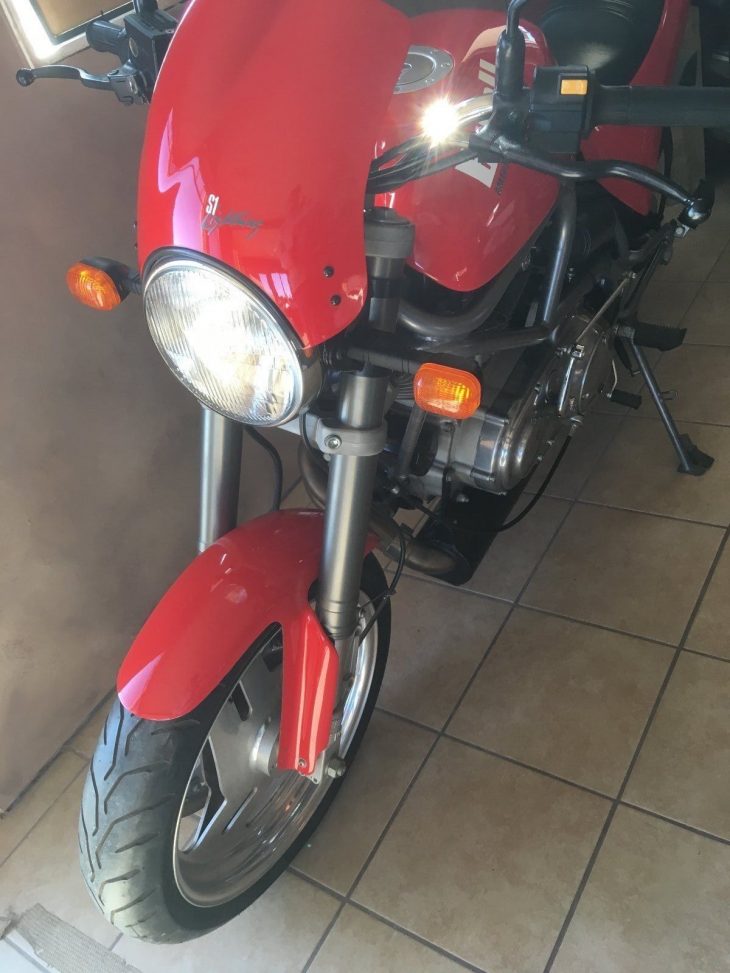 Buell's second production motorcycle, the S1 incorporates some usual Buell features like the 1203cc Sporty engine with belt drive, patented isoplanar engine mounts, tube frame, with horizontal pull-shock and muffler.  The later rim-diameter front disk brake is hinted at but this single disk is more conventional.  Undersized bikini fairing, fuel tank, and passenger seat all indicate a short-haul fun machine, and the 101 hp / 95 ft.-lbs. drivetrain made shifting the 5-speed more or less optional.
Right down to the rarely seen plastic rear fender, this Buell really is new-old-stock.  The owner indicates it was originally in the collection of Robert Petersen, publisher of Hot Rod, Motorcyclist, and many other magazines.  Pictures show it to be spotless through the glare.  From the eBay auction:
This is the cleanest Buell you will ever find. It has just 23 miles on yes 23 it had 11 on it when it left the Peterson museum and was serviced and they test rode it for 12 miles. I have not started it but the factory battery still has a charge. The fuel was drained. This bike is as it left the factory. Not a mark on it anywhere and the paint is as bright as it was at the day it left the factory as its never been outside.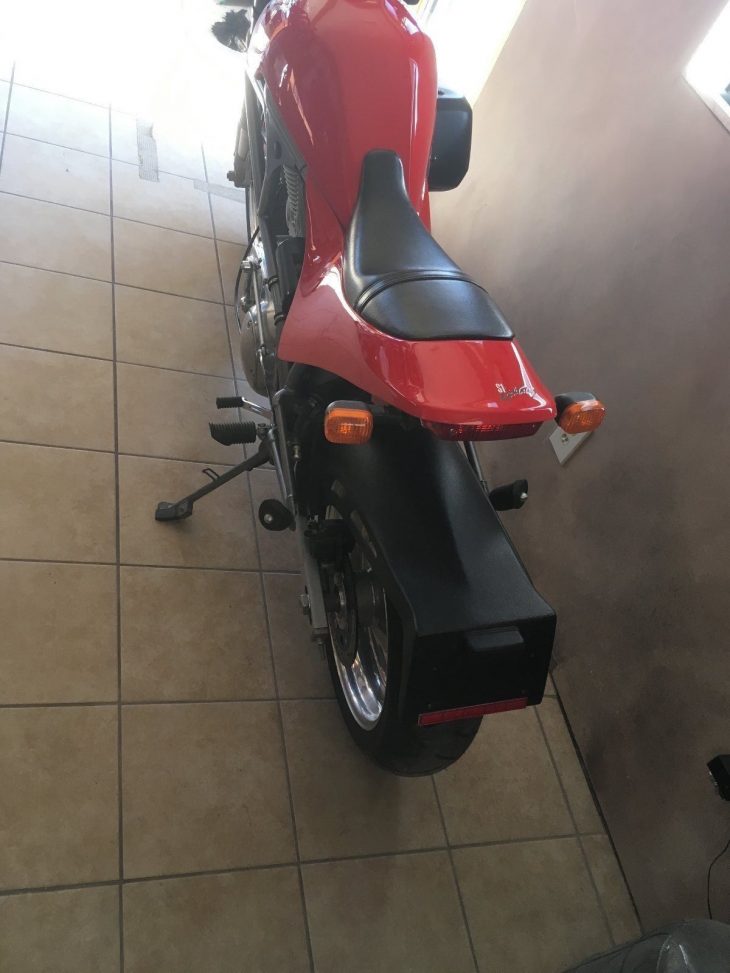 Buell had their ups and downs, but a surprisingly long and innovative run from the Battletwin to the 1125R some 22 years later.  The S1 was only made for a few years, and around 5,000 examples.  Outdated when introduced, the S1 vibrated to the potato-potato beat, and was somewhat overweight for being naked.  But beloved by some for its brawny basic-ness.  No doubt there is a H-D dealer or collector who'll want this first-year S1 for the display stand…
-donn