Update 1.6.2022: This bike has SOLD to an RSBFS reader! Congratulations to buyer and seller!
If you have a bike for sale that would benefit from this kind of exposure, contact us for a Featured Listing. -dc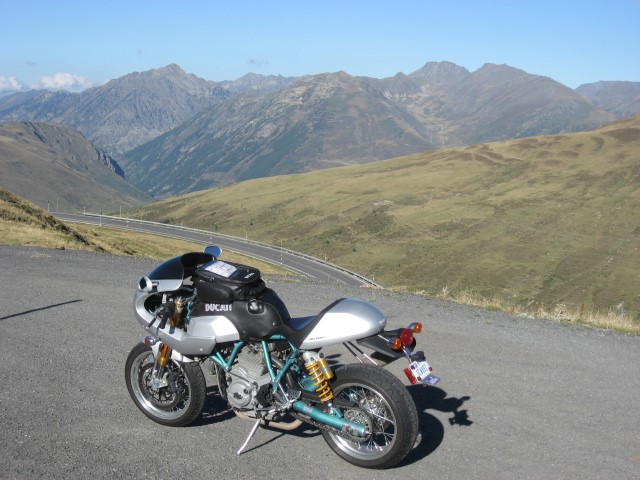 Even by Ducati's impressive standards for special editions and factory customs, the 2006 Ducati PS1000LE is a masterstroke. It is, in a way, a special edition within a special edition, as it prowled showrooms at the same time as the Ducati Sport Classic line, which kicked off a wave of retro-look machines that has yet to crest.
The PS1000LE was extra special for Duc, as it celebrated Paul Smart's historic win at the 1972 Imola 200 aboard a 750SS. The paint scheme apes Smart's machine, and Ducati had Pierre Terblance pen the neoclassic machine to pay exacting tribute.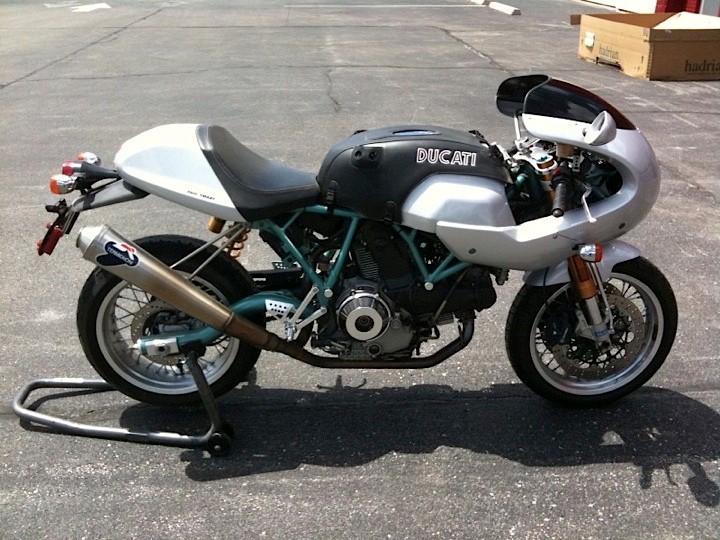 The exposed trellis frame, toaster tank, bulbous rear cowl and dustbin-style bikini fairing are brilliant touches. Under all that pretty is a 992 cc L-twin that put out just south of 100 horsepower. Never designed as an out-and-out rocket, the PS is still no slouch, as the torquey mill has less than 400 pounds to shove around. It's all kept rubberside down by adjustable Ohlins front and rear.
From the seller:
2006 Ducati PS1000LE
I have owned this rare beauty since new. The Termignoni full exhaust system sound is music and the best sounding bike in my collection. Other mods are a Ducati performance racing ECU, open clutch cover, dark shield and clear belt covers and carbon fiber hugger. Original parts will go with the bike with the exception of the original exhaust. Included are two black keys, one red key & key Code Card as well as the Ducati owner's manual. I have every receipt since it was purchased and it has only been serviced by authorized Ducati dealers. The bike also comes with the Ducati tank cover and tank bag.
These bikes were only made one year and they were limited to 2000 units. This bike was made as a tribute to Paul Smarts win at Imola 200 in 1972 which jump started Ducatis racing successes. The popularity of the limited production bikes led to the popular Sport Classic series.
The bike is a 992cc air cooled Desmodromic 2-valve L twin with 92 HP @ 6,000 RPM and a claimed 399 pounds day with a fuel capacity of 4 gallons with a top speed of 129 MPH.
Price $18,500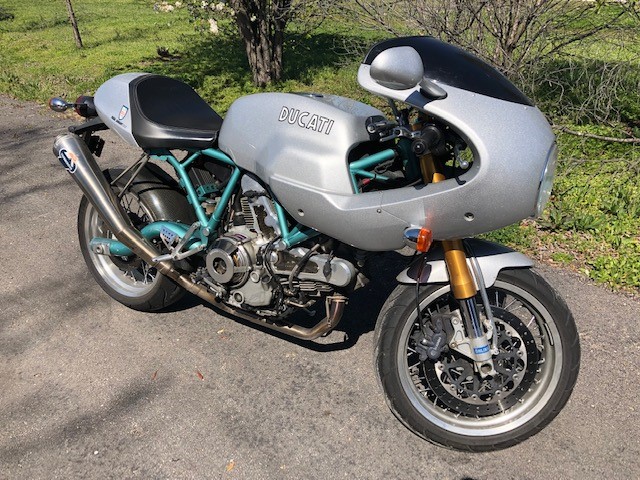 These Paul Smart bikes will only go up in value, and while this one might not have the stock exhaust, it is priced to reflect that and is a beautiful example of a timeless bike.