As the timeline on MV Agusta's 750 F4 wound down, their special models department put together a few very special bikes.  The SPR eked 140 hp out of its 749 cc's, was set up for the track, and the $23K list bought you matte black paint.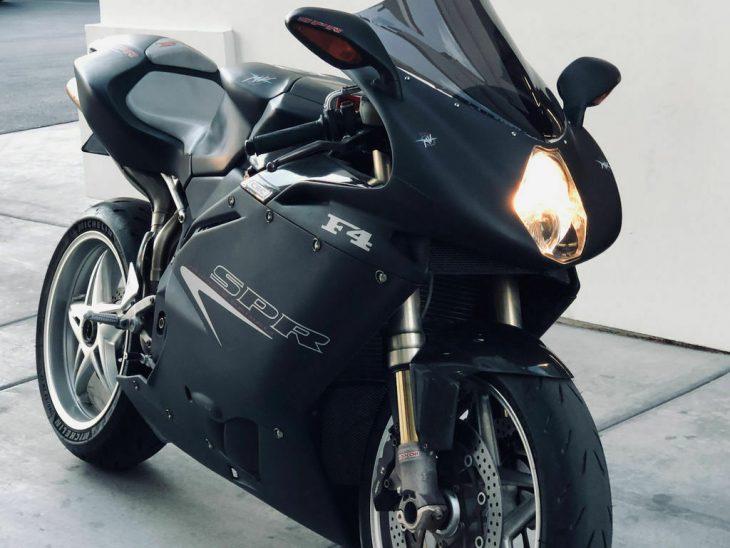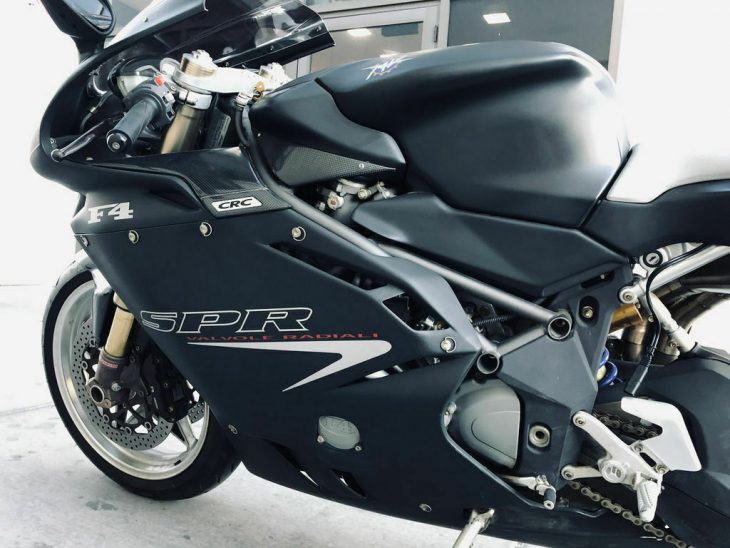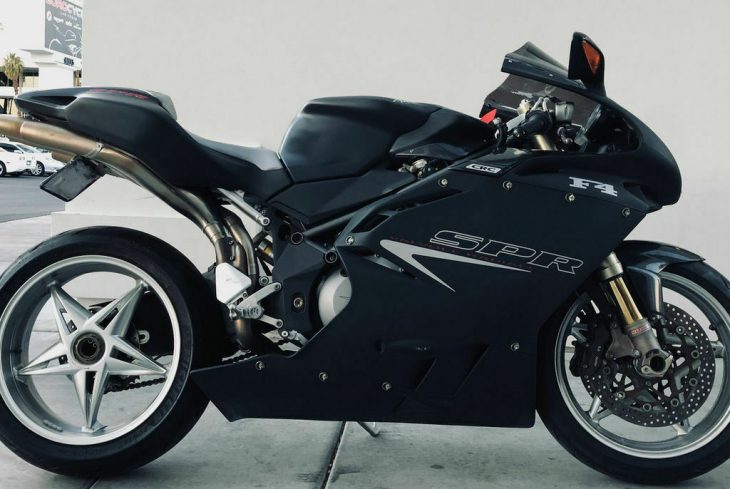 MV Agusta poured a lot of new parts into the SPR engine – the cams, valve springs, pistons, and intakes were revised, balanced, matched and tuned for a redline of 13,900 rpm.  The chassis also got some attention with 50mm Marzocchi forks, and a new Sachs racing monoshock.  A reinforced clutch transmits all that power to a new close-ratio gearset, and three sets of sprockets were supplied with bike, allowing riders to adjust to the layout of the track.  Further adjustments were available in the bars, footpegs, and of course suspension.  Quick-release fasteners open the fairings, making the hidden artistry easy to get to.
Presented by a Las Vegas specialty dealer, this SPR looks very good though the flat black finish doesn't lend itself to a show bike clean-up.  Just 5,119 miles are on the dash, so the lack of any history is almost excusable.  Some kind of paint failure is apparent on the top tree, just south of the limited edition number plate it would've been nice to have a close-up of.  Though few, the pictures are great and we'll let them do the talking for the eBay auction.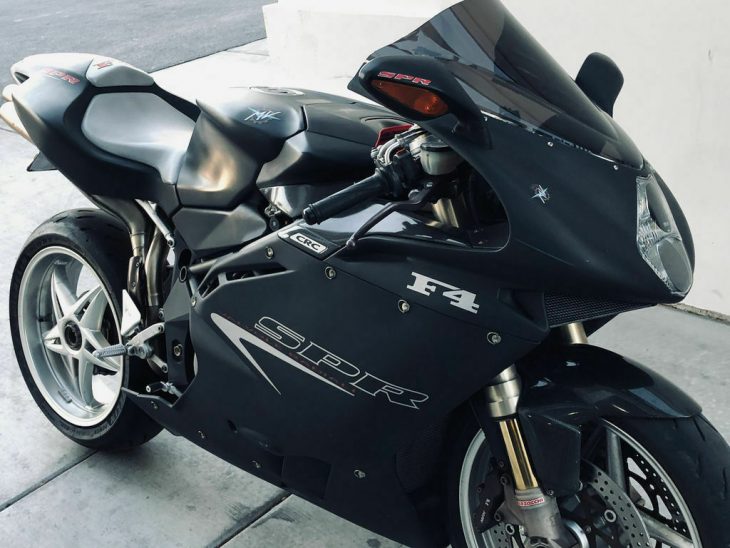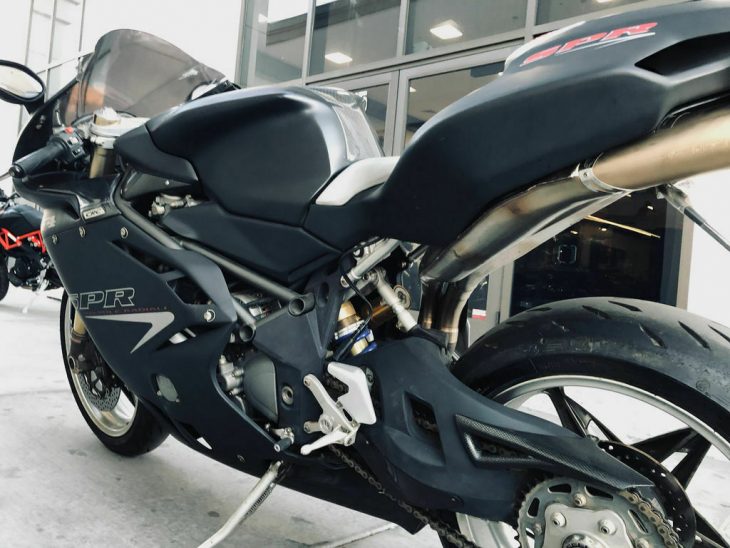 The 2003 World Superbike displacement change put the entire 750 class on borrowed time, even though they might be the best combination of power and light weight.  Some journals went so far as to say that the last few F4 750cc limited editions were Agusta's closely guarded inventory reduction scheme.  Only 300 SPR's were built, and reviewers were delighted, even with the head-scratching flat finish.  The SPR even helped save humanity from a – robotic – invasion.  Not many made it to the racetrack they appeared perfect for, though at this kind of discount it could be an epic Sunday rider.
-donn