Update 7.7.2020: This bike has SOLD! Congratulations to buyer and seller! -dc
It was supposed to be a World Superbike-dominating Ducati killer. That never came to pass for the 1999 Suzuki TL1000R, but the bike's sweet engine gained it a huge cult following. With a few choice modifications, TLs can be fantastic weekend mounts, and have an extra edge of panache that Gixxers lack.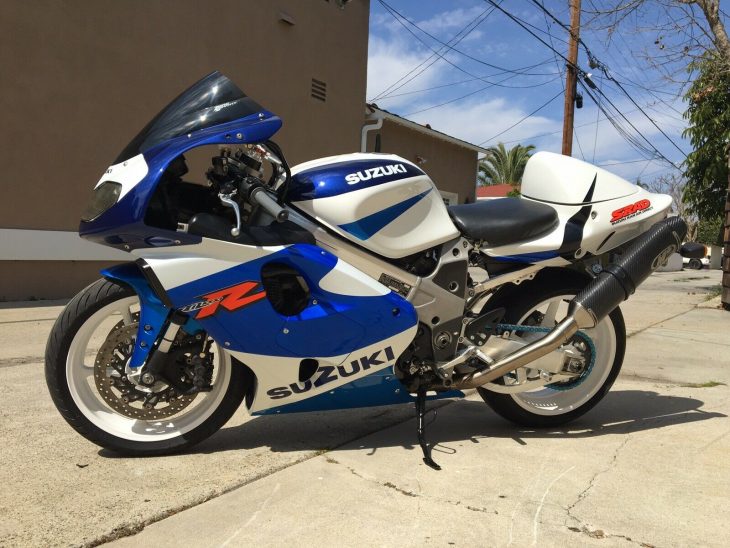 This 1999 Suzuki TL1000R comes from a fastidious mechanic whose CV includes stints for Roland Sands and Kevin Schwantz. The list of modifications is long and impressive, and includes a Yamaha R1 front suspension and brake setup, as well as a Bitubo shock to replace the weird stock rotary damper. It also sports a new-used engine with just 6,000 miles on it. 
That last point is an important one, as this TL shows a scarcely believable 118,000 miles on the clock. That figure points to the stoutness of Suzuki's stock bits, but must have been backbreaking for the big bike's owner.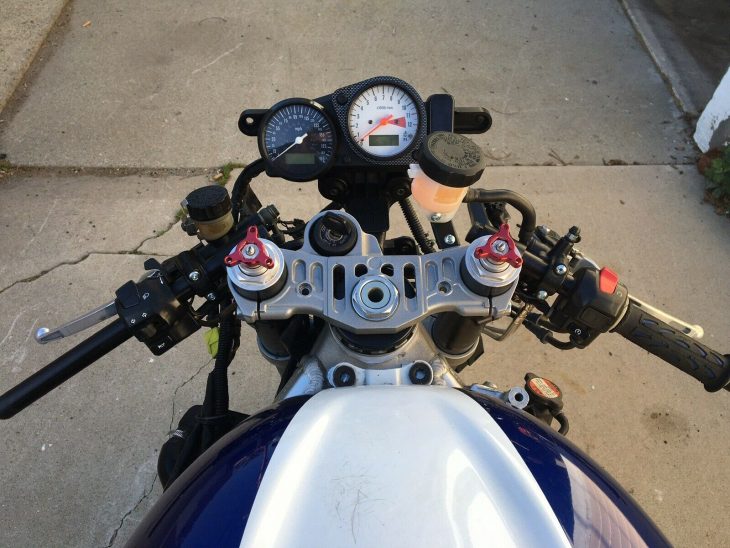 From the eBay listing: 
1999 TL1000R.

I am the second owner.

Fresh light restoration TLR. I've built bikes for Roland Sands, and suzuki racebikes for Kevin Schwantz, so this one is done RIGHT.

Dash and title show 118k miles. BUT:

Every nut and bolt on this bike has been touched and cleaned, replaced, or refurbished. Sure, I could have replaced the gauges with some low mile unit and misrepresented, but I feel like being honest here shows how well this bike has been cared for even before I got it and cleaned it up.

Complete R1 wheel, brake, and fork/triple swap. Forks are freshly rebuild with upgraded springs and top of the line seals and fluid. Lower offset on the R1 triples makes this bike feel 100 lighter than standard.

Ohlins steering damper

Woodcraft clipons

Brand new Bitubo aftermarket shock. (It's eyetalian)

Brand new wheel bearings in the wheels, and all balls steering head bearings.

New swingarm bearings.

New (used) complete engine with 6000 miles.

New M4 complete stainless exhaust with carbon cans.

Nice Michelin tires.

Braided brake lines

Fresh paint with new factory decals under the clear coat.

Zero gravity windscreen

New chain and sprockets

New Barnett clutch

New air filter

Power Commander

I know it's a lot of money for a TL however, if a brand new showroom bike is a 10, and every abused, neglected TL on Craigslist is a 5, this one is a solid 8.75. It does show its age and mileage in a few areas buts it's very very clean.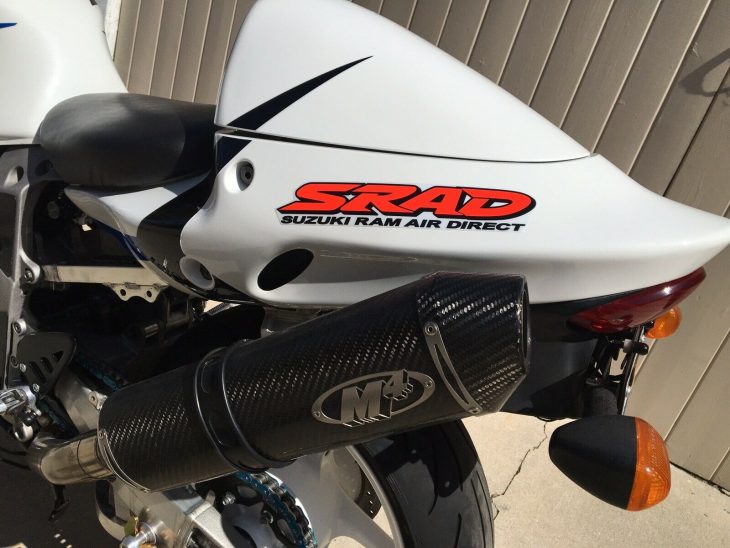 As he acknowledges, it's a big ask for a 21-year-old Japanese sportbike, but they aren't making more TLs, and this one is set up exactly as it should be for years of enjoyment. If you're looking for an escape from the scourge that is COVID-19, what better way to isolate yourself than on a 130-horsepower v-twin superbike?