Buying a very limited edition might entail undue risk, or be a leap of faith.  The fabulous condition of today's Bimota seems to have a calming influence on everything but the eyes.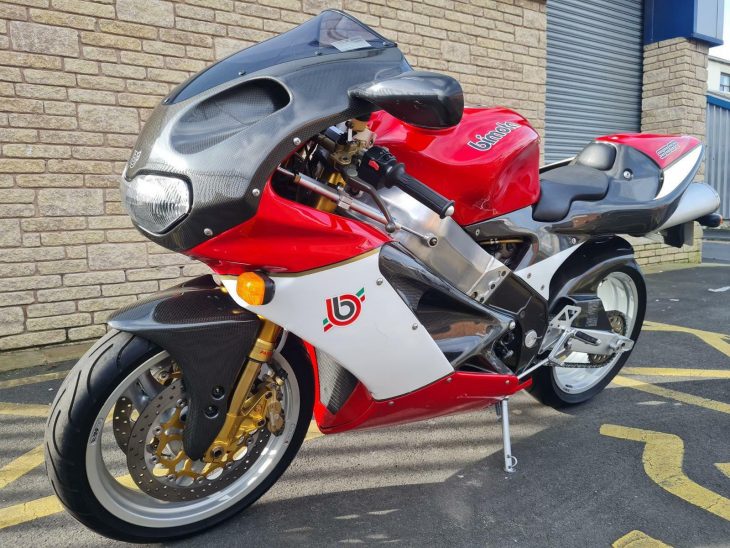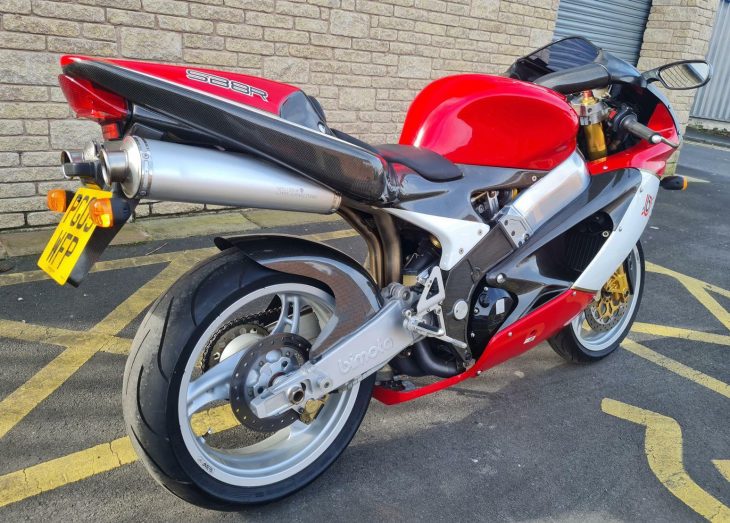 Bimota went with their winning formula – a great powertrain supplied by an engineering powerhouse with an in-house chassis and bespoke components.  Suzuki's brilliant four valve V-twin lays down 135 hp and gobs of torque, but Bimota's aluminum spars and carbon sideplates allow it to shine.  Add ( or subtract ) the weight savings from the carbon seat subframe and the SB8R tips the scales some 46 pounds lighter than the Suzuki.  46mm Paoli forks, Brembo's current 320mm brakes, and wide Antera alloy rims testify in defense of the $23.5K MSRP.  The massive looking fresh air intakes and long underseat exhaust fib a bit, and the SB8R reviewed as an agile superbike with WSBK on its agenda.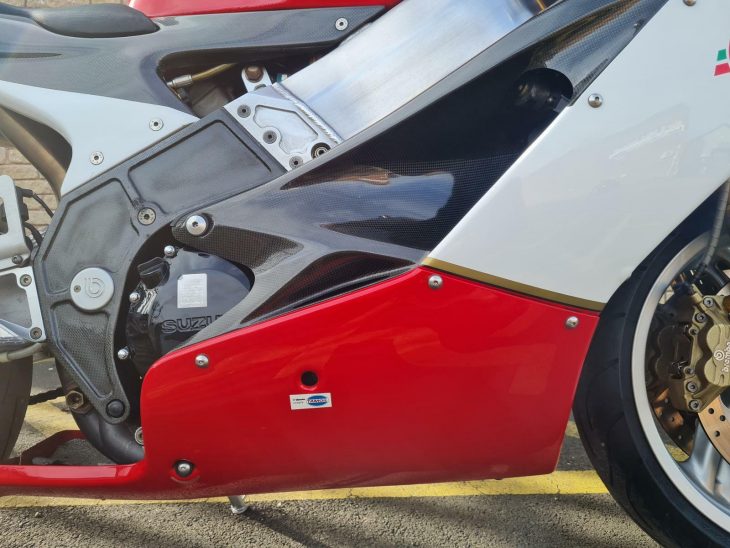 Just one question mark, as the auction states the SB8R is a 2005 – which seems to be a year for the later SB8K, but this example certainly has the early tail section.  Bears checking, but doesn't take away from the outstanding condition in every photo.  Mum's the word in the walkaround – video – but there are a few notes in the eBay auction –
A perfect original example of this iconic super sport limited edition SB8R.
Only done 3,798 miles from new.
Only 250 SB8R ever made.
Superb looking machine with beautiful looking frame, swingarm, plenty of carbon, stainless exhaust system, Antera wheels, Paioli forks, Brembo brakes with Suzuki V-twin TL1000 engine used.
Very very clean all round including paintwork, wheels, frame, exhaust system and swingarm.
A real gem for any collection.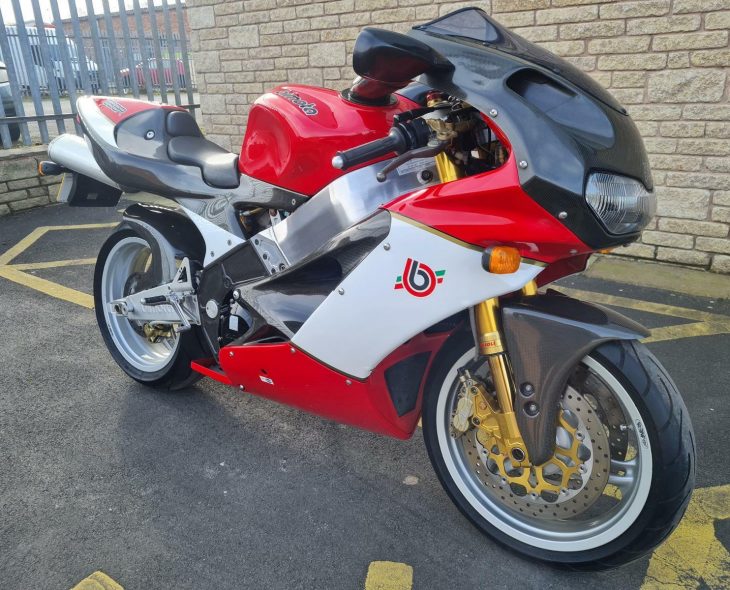 On the comeback trail from their V-Due debacle, the SB8R gave the company a little breathing room.  The evolved SB8K won a World Superbike race in 2000 with Anthony Gobert aboard, unfortunately Bimota wasn't really in a position to capitalize on that success.  Recent support from Kawasaki should reassure prospective Bimota buyers, even if theirs is a classic example such as this.
-donn