1992 Honda NSR250 SP Rothmans
Location: San Antonio, TX
Mileage 4,650
Price: $7,000.00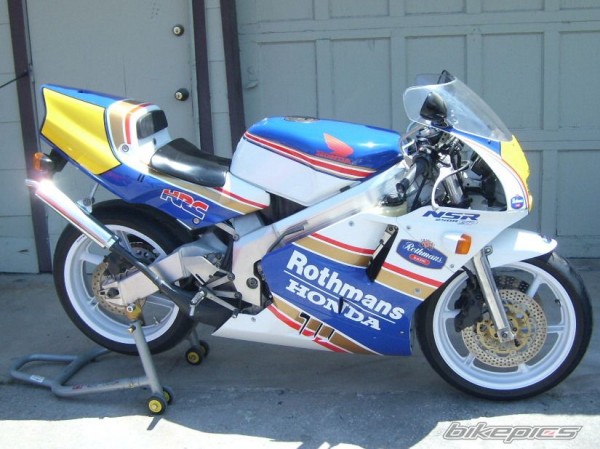 First and foremost, this is a steal! I found it over on NSR-WORLD.com while checking out specs for NSR's. It's an older post that was updated 12.21.10 by the owner saying that he hadn't bumped it to the top in over a year, but the bike was still available and the price is now $7,000.00.
The only down side to this bike is that it doesn't have a title, but from what I understand isn't impossible with a little elbow grease and leg work.
Don't let this one get away if you're in the market- Oh, I forgot to mention that it does have the Magtek wheels, brand new OEM fairings and a new OEM crank(?- I'm sure that was cheap) Woot Woot!
Cheers!
dd