1989 Yamaha FZR 400 for sale
*Update 6.12.10 This bike is sold – Congratulations Paul!
Location: Los Angeles CL (manhattan beach)
Price: $2,400
Mileage: 18,000
Yes, another 400 is falling from grace ready to be picked up by a proud new owner. I know the picture isn't great and there's only one to be had unless you contact the seller.
Here's the ad:
This is a super clean 1989 FZR,all stock, just serviced, new battery, oil& air filter.runs great.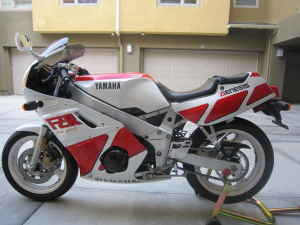 Cheers!
dd