1997 Bimota SB6R
Location: Annapolis, MD
Price: $12,000
Mileage: 1400
Found this sweet SB6R today while trolling CL ads. This one looks to be in stellar shape and ready to display or properly flog on your favorite set of twisty roads. I know these have the GSXR 1100 motors and when you pair that with Bimota's weight saving engineering it can only make this one rip!
Check it out and pick it up here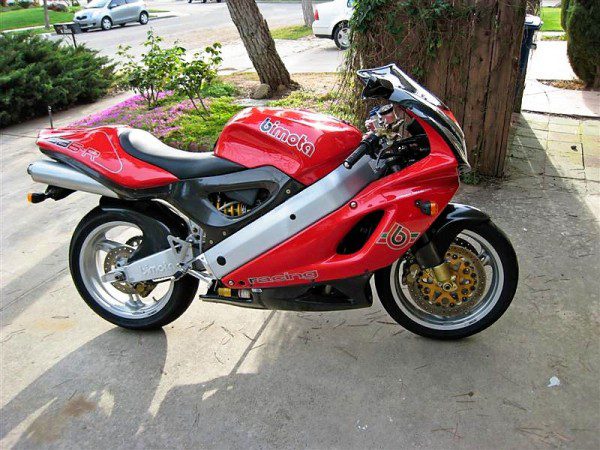 I haven't ever seen one of these up for sale; likely because only 10 or so were brought into the US.

1997 Bimota SB6R with 1400 original miles. Kept as a show and display bike, maintained but seldom ridden.

Needs an appreciative rider, these bikes were hand built in Rimini, Italy by craftsmen, using only the finest components. Brembo brakes, Ohlins shocks, Paoli carbon-fiber forks in a hand-built chassis with scads of CF, alloy and Ti components stock. The SB6R has the water-cooler 1100 Suzuki GSXR motor that was tweaked to put out another 10% above stock, making this the fastest, quickest bike that Bimota has ever built; and it still handles like a dream.

This bike is stock and unmolested, making it very collector desireable.
Cheers!
dd