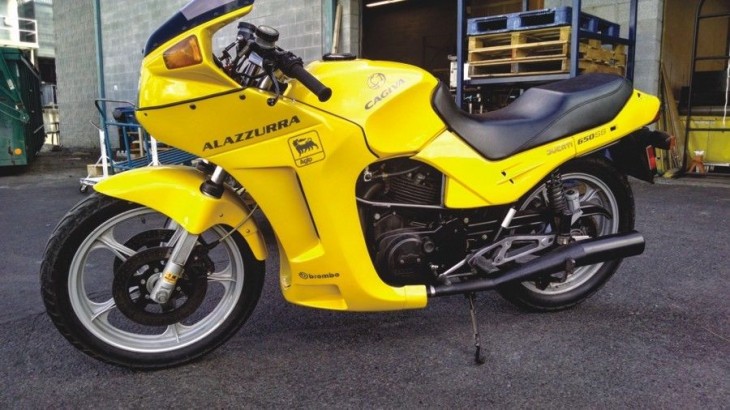 Cagiva Alazzurra models have long since been considered bargain Ducatis. Much as Nissan is to Datsun (hopefully I haven't lost our younger readers), Cagiva was the parent brand to Ducati following bankruptcy of the Bologna manufacturer back in 1985. But even before then, Cagiva purchased engines directly from Ducati for some models of their line-up. By the late 1980s, Cagiva decided that the Ducati brand was stronger outside of Italy, and the US distribution of Cagiva models dried up. While Cagiva shared Ducati componentry, the bikes themselves were manufactured in separate facilities. Thus the Cagiva/Ducati tie-ins can be confusing. Since Cagiva owned Ducati, used many of the same components and were built under the same parent company, perhaps Fiat – Ferrari would be the better comparison. Regardless, the pedigree is there and these are indeed unique Italian machines generally at a price point below that of a commensurate Ducati model.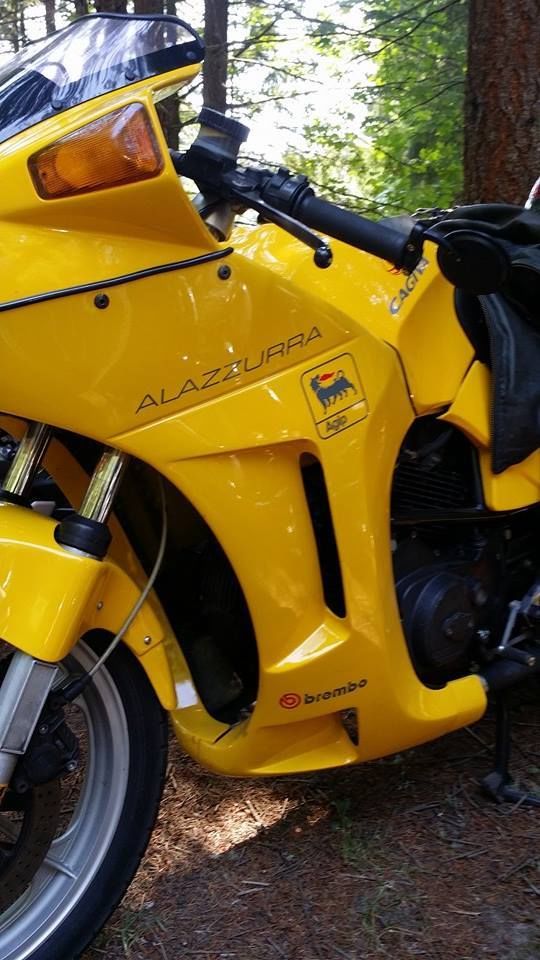 From the seller:
1986 Cagiva Alazzurra 650/GT

Very well maintained and restored piece of Ducati History for the price of a run of the mil Japanese sport bike. Only around 200 of these were imported into the United States. This is a 650 cc, proven L twin Ducati motor in a Cagiva Alazzurra frame. Equipped with Marzochi forks and shocks. Brembo disk brakes front and rear and great sounding buds exhaust. This bike need nothing and is ready to ride.
This late model Alazzurra looks great in full bodywork. The seller has included only a few, artsy pictures. I must admit the black/white/yellow pics look sharp, but I want to see more! This striking bike is located in Oregon, and has the BIN set at $4,500. The auction is currently sitting at less than half of that, with reserve still in place. Check it out here and be sure and let us know what you think!
MI