Update: bike sold for $3,500.00 on ebay
Found this Cagiva/Ducati this morning and I thought it was a pretty cool ride so here it is.
// <![CDATA[
document.write('1987 Cagiva 650 Allazzura on ebay
');
// ]]>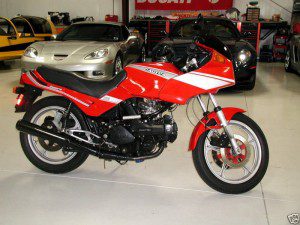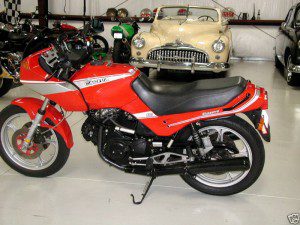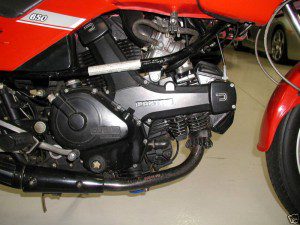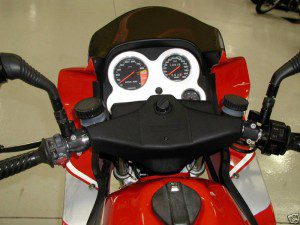 It has 12,600 miles on it and looks to be in outstanding condition for it's age.  I personally have never seen one of these, but that isn't saying much!  Apparently, when Cagiva owned Ducati in the 80's this was their attempt at rebadging of the then defunct Ducati Pantah.  As you can tell by the pictures the owner has a very nice collection of toys and this one needs a new home.  He is even offering your money back if you don't like it.  Beat that in the used motorcycle market.
 
  The timing belts were changed at 12,000 miles. It has a fresh battery and fresh tires. The torque from the desmo valve 650 provides serious umph. Comes with a clear title. This is a cool bike that is unique and will give you years of riding enjoyment. If you buy this little bike and are not satisfied with it when you get it you can send it back to me for a refund.
 
This would make a great commuter bike and appears to be a super cheap entry into the world of Ducati.  I usually don't like this style of motorcycle, but this one has hit my soft spot.
dd