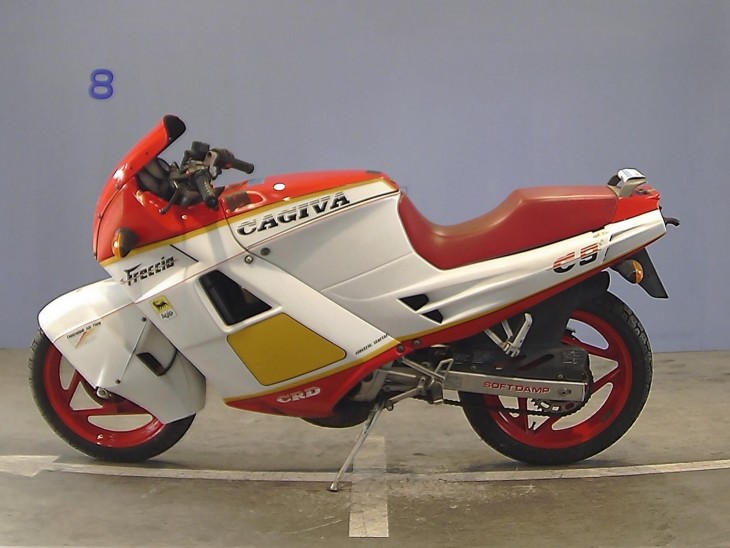 Don't feel bad if you aren't familiar with this mini Ducati Paso; this is only the 2nd Cagiva Freccia posted on RSBFS.  This little Italian two stroke from Cagiva is called the Freccia (which means arrow). It was introduced in May 1987 and was designed by Massimo Tamburini who is now famous for the 916 and MV Agusta F4. The Freccia was effectively a 125cc version of the 750/907 Paso.
Cagiva claimed the Freccia could hit a top speed of around 97 mph, which was close to what most 250s could achieve at the time.  Reviewers of the the Freccia wrote that it had decent revs at around 3000 rpm but really came on the boil at 7000 rpm.
"Rev it and you get  a big rush in power as the exhaust valve opens fully… put the power bump together with a new chassis and riders get a 125-class MotoGP experience, provided they kept the engine at the upper reaches of the rev range."
Click here to rear a review of the Freccia.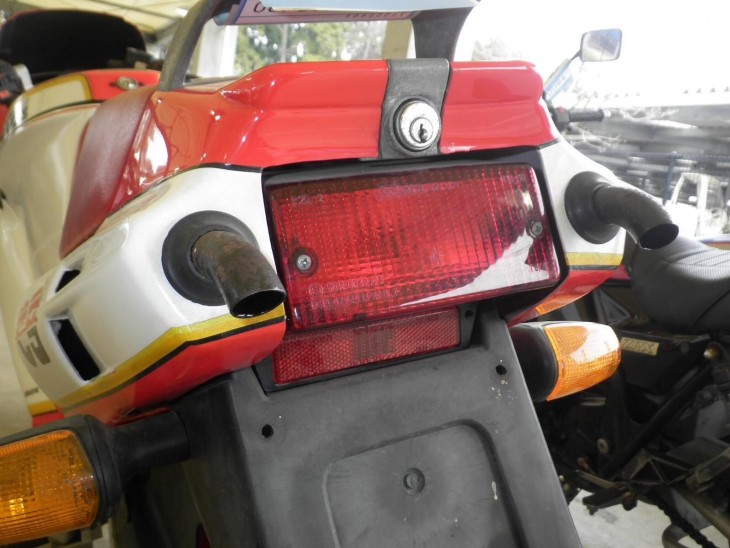 This particular Freccia is being offered by a UK seller but apparently its still in Japan right now.   The seller indicates it will be available in the UK in a few months so inspection of the bike isn't possible right now.
As for condition,  the bike looks dirty with a few scuffs/decal removal residues but I don't see any evidence of crash damage.  Color scheme appears to be correct (available colors were Red/White and Blue/White).  Also I don't see significant amounts of rust which is always a concern with bikes from Japan.
The seller is a dealer and the ebay post provides limited info about the bike.  Here is what the seller has to say:
low mileage (only 778 on the odometer!)
original condition
turns over with good compression ,requires general servicing.
sold AS IS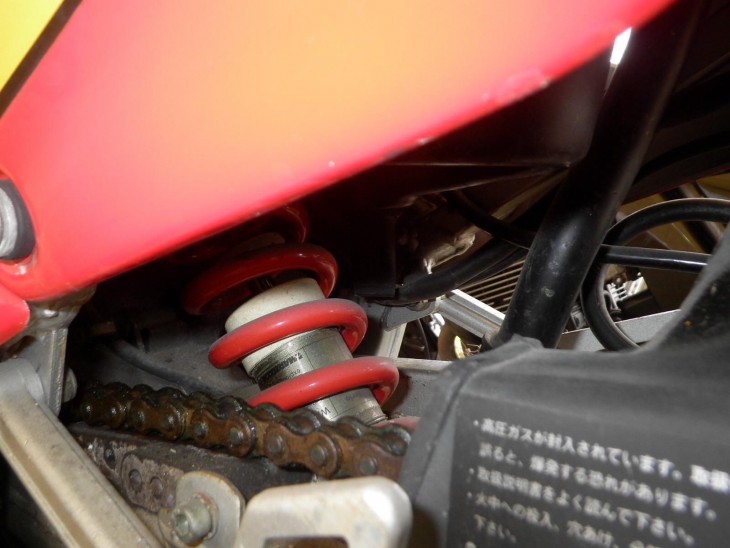 So what's this little Italian two stroke worth?  Well it's certainly rare, it's a two stroke, and it was  designed by the legendary Tamburini.  The price when new in in 1987 was 4,698,900 Lira which converts to about 1,750 GBP or $2,2624 USD today.  But the "As-is" statement from the dealer is a bit of a concern since this can mean anything from "all servicing must be done by new owner" to "its held together by zip ties".  I would think that anyone interested in this junior version of the Paso might want to chat to the dealer and if possible, do a visual inspection when it arrives in the UK later this year.
-Marty/Dallaslavowner