XBRR Flood Gates Open:  2007 Buell XBRR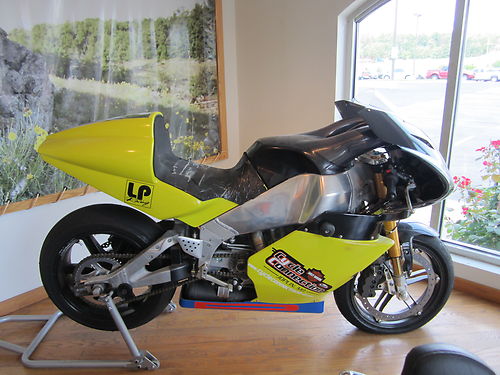 Well that might be a bit of an exaggeration but no sooner do I post the first XBRR I've seen for sale and another one pops up.  To top it off, it looks like they have a reasonable price on it and are open to offers as well.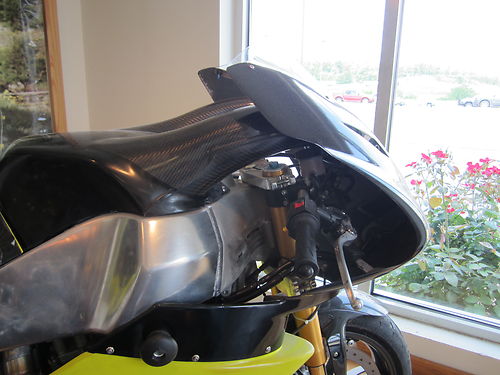 This one has been used for its' intended purpose but is ready for a new owner.  That frame is a beast!
This XBRR was raced in local circuits years ago.  After it's last race in Tulsa, we rebuilt the motor using NEW XBRR parts.  NO XB12 or XB9 parts were used in the rebuild.  Since then, it has been on display in our showroom in Joplin.  There comes a day in every business when it is no longer economically viable to keep a $30,995 racing bike when our dealership no longer sponsors a race team.  This bike is not a street legal bike, nor is it a kit build.  This came from the factory as a 150hp, 362 lb, 1339cc monster. 

We're holding the Manufacturers's Statement of Origin (MSO) for this machine, so it will title like a new bike.  Please check your local legislation for specifics of titling a track racing bike.
I can hear the gears grinding in your head, "If I get a title, how can I stick lights on it?".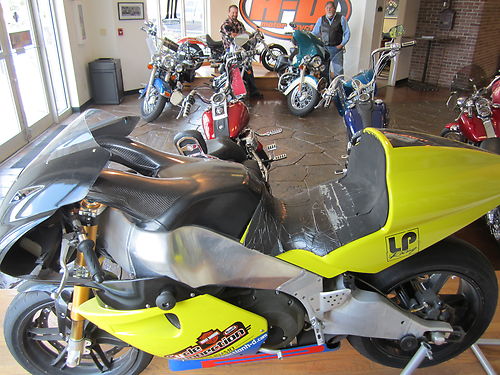 As I teased above, they are asking $12,500 OBO.  Shoot them an offer and get it back on the track or try to turn it into the baddest Buell on the street.
Ian