Today – of all days on the calendar – it seemed appropriate to post this magnificent Erik Buell Racing 1190RS Carbon Edition beauty with nothing but delivery miles on the counter. Claimed to be crated (not sure what that means as there is no crate in sight in the pics), this is as close to a brand new EBR that you can buy without dealing directly with Erik himself. And as far as brand new EBRs go, the 1190RS was the ultimate form of Buell street bike greatness, made right here in the land of hot dogs, baseball and fireworks. Yee Haw!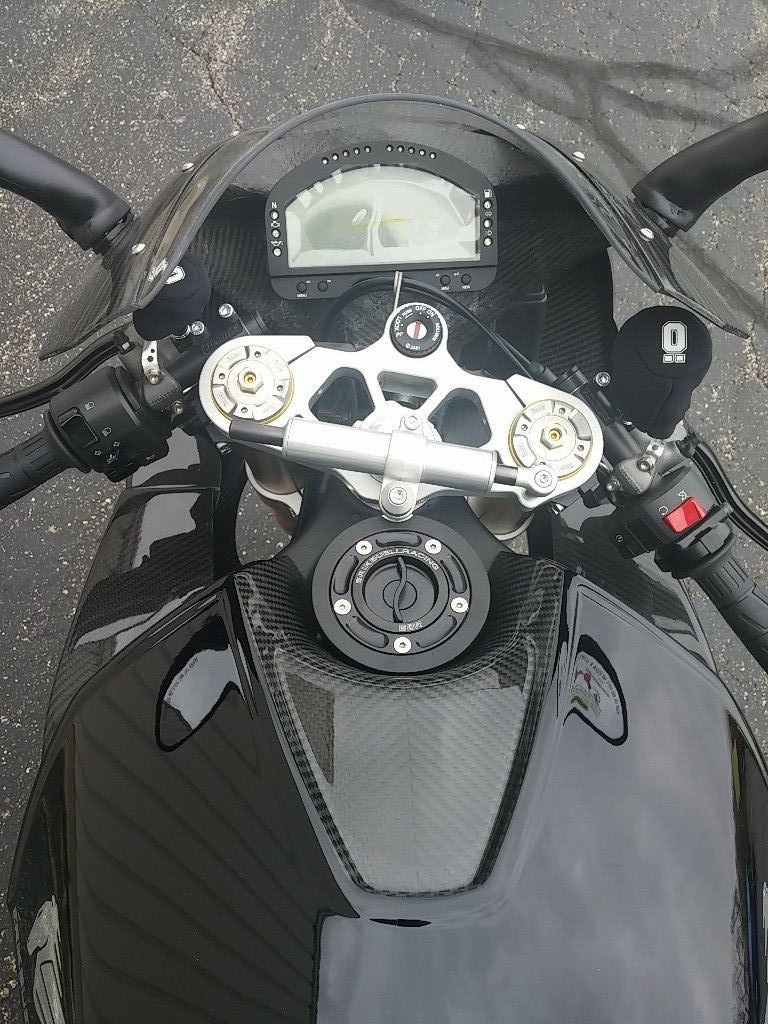 As written elsewhere, the EBR 1190Rs took its roots from the 1125 race bike. The Rotax-sourced mill was bored out in Michigan and fitted with components made right here in the states. This was a homologation machine for the aspiring racer, and would certainly have been a serious player on the SBK scene had the Buell business model not tucked the front under trail braking, while diving to the apex of the tricky series of hairpins best known as the corporate investment partners complex. When the hero angel investor pulled out of the deal (no hero, indeed), momentum and traction were lost. EBR chalked up a stunning DNF as a business, and ceased to exist.
From the seller:
Crated 2013 EBR 1190RS Black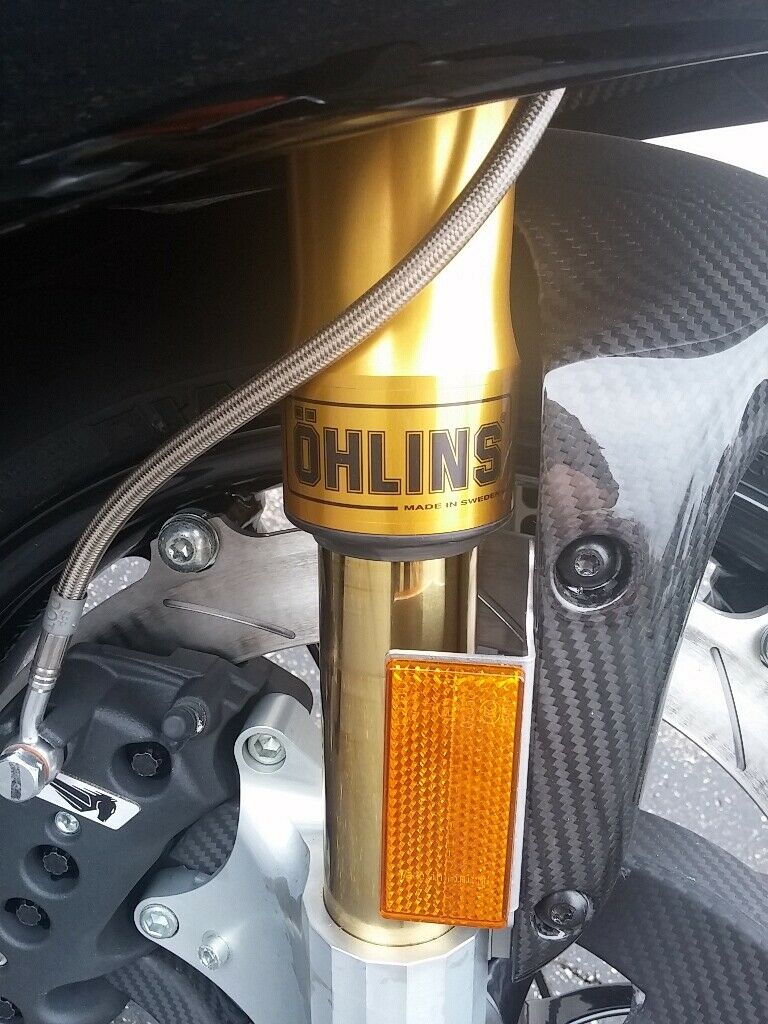 The Carbon Edition bikes were the final of the final editions of the final EBRs ever made. Only 100 of the 1190RS units were ever planned, and records are uncertain as to whether or not that number was accomplished. A much smaller number of these 1190RS models were to be decked out in full carbon regalia, making the 1190 RS a rare bird. Even more rare is the fact that this one sports only THREE accumulated miles. Forget the nearly 180 horsepower, the race-spec Ohlins gear front and rear, the multi-adjustments available to the professional rider and everything else that makes this bike a missile in the making. You could PUSH this bike the three lousy miles it has traveled. And while I'm sure Erik Buell would see the cruel irony in one of his creations becoming a collector item, my understanding of the man was he thrived on problem solving; the 1190RS solved the problem of American-born speed in an amazing fashion. Priced right in line with other offerings we have seen, you can light the fuse on this new EBR for just over $25k (or best offer). Happy Fourth of July everyone, and Good Luck!!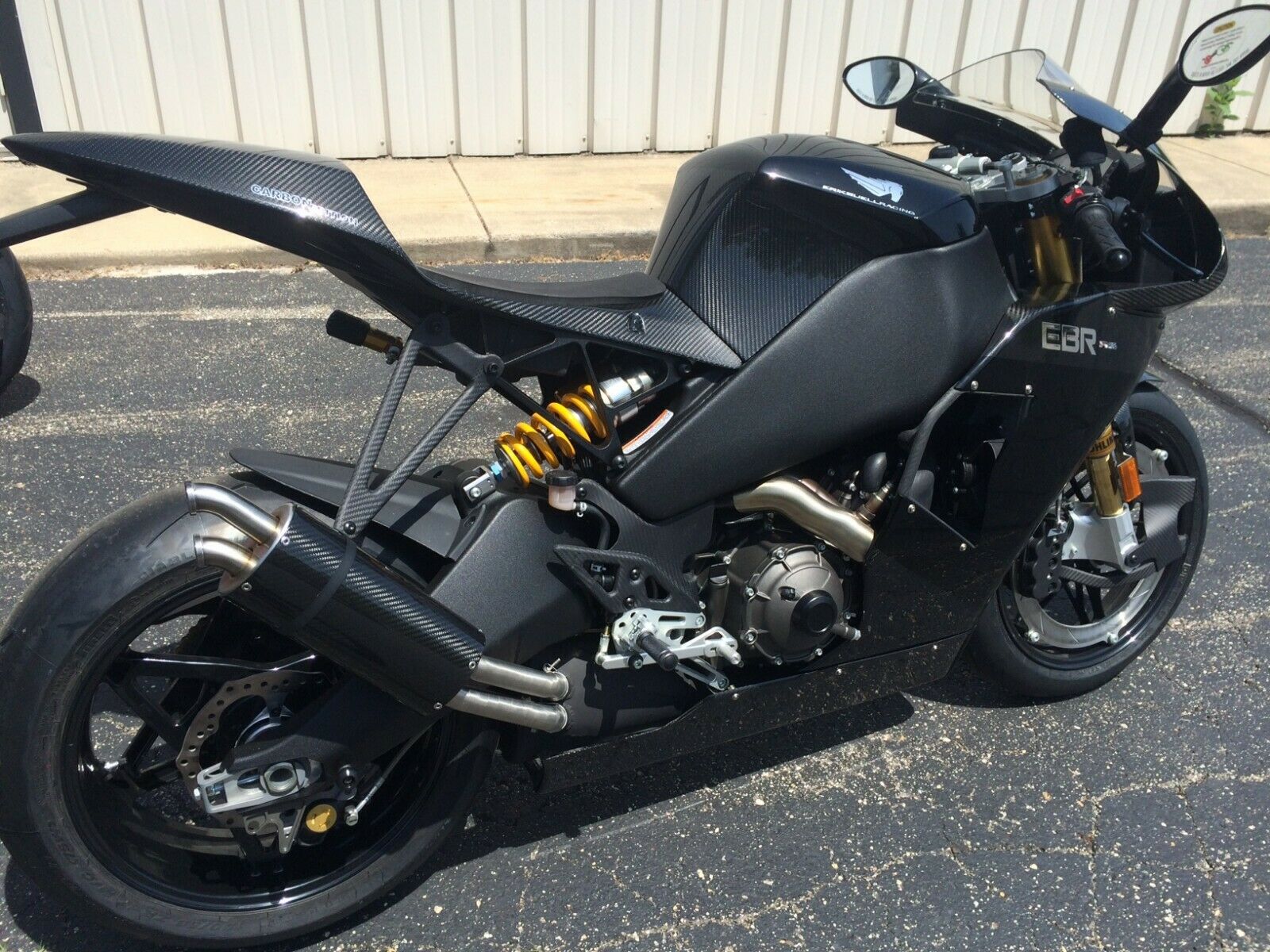 MI