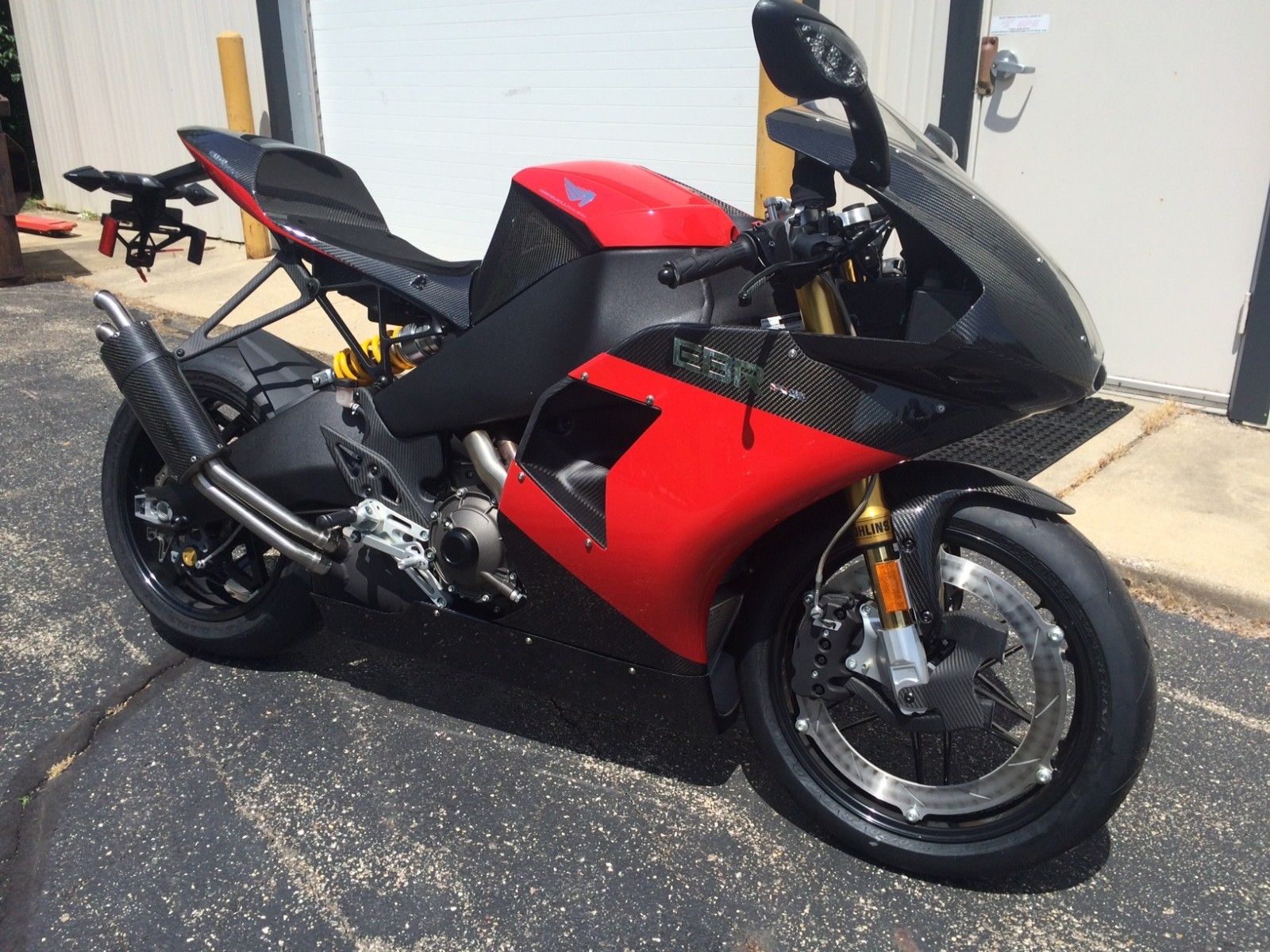 There have been a few interesting Buell-related offerings on the pages of RSBFS as of late, each with an interesting history. This particular model is a 1190 RS Carbon Edition, one of the few produced by Erik & Co after his acrimonious divorce from H-D. Powered by something meatier than a muted potato-potato sound, this Rotax powered beast was at the apex of Erik's design brilliance, and the best chance an American motorcycle had at taking the fight to the Japanese and the Italians. Sadly it was not in the making, as financial woes eventually liquidated the Buell factory. But the 1190 RS model was a standout, introduced first as a racer (RR model), and then homologated for street use (100 units). This particular example claims to be farm-to-table fresh, right out of the box.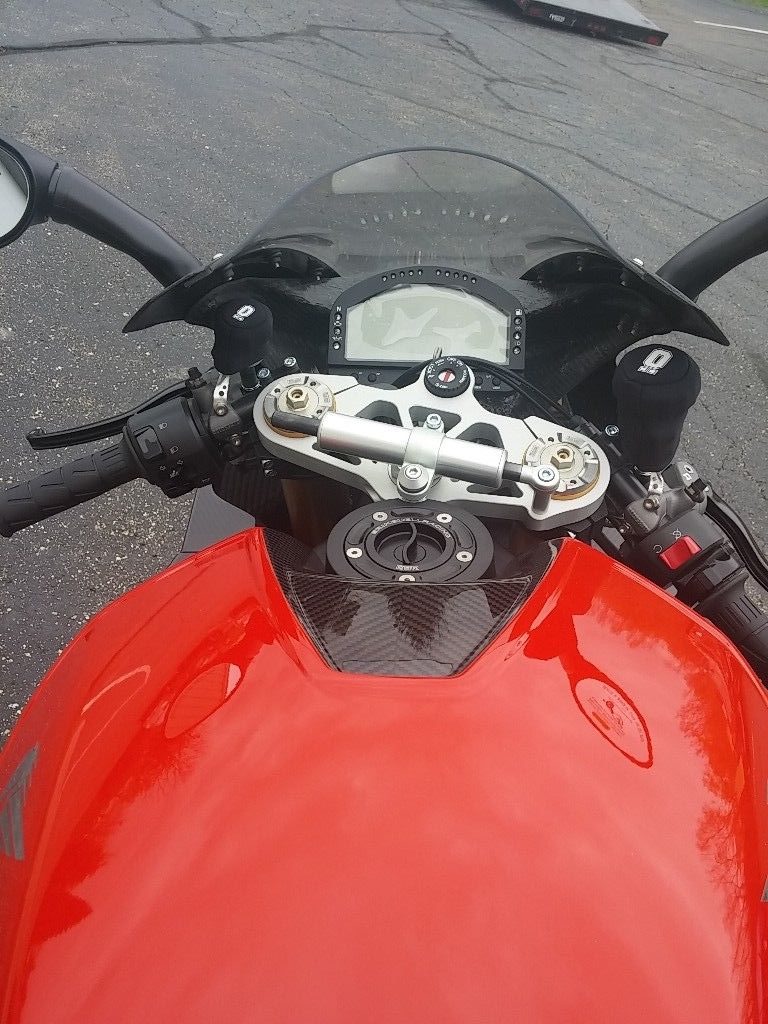 The 1190 RS was essentially built on the bones of the excellent 1125 R – the first modern Buell to introduce Rotax power. The Rotax mill was born in Austria, bored in Michigan, received new pistons from SoCal, and a few other beef ups on the way to 1190cc and nearly 180 HP. Suspension is top shelf of the top shelf: 30mm Ohlins cartridge forks similar to what you would find on a contemporary AMA Superbike or WSBK machine. Slipper clutch by Swiss firm Sutter (you might know them by their Moto2 efforts). Tweak and tricks are everywhere on this bike, bringing curb weight way down, and performance sky high. Figure 370 lbs curb weight. Got your attention? When Cycle World tested the 1190 RS at Road America, Geoff May (then EBR factory rider) was on hand and commented: "This thing is too good to be a streetbike. It's faster than my 1125RR."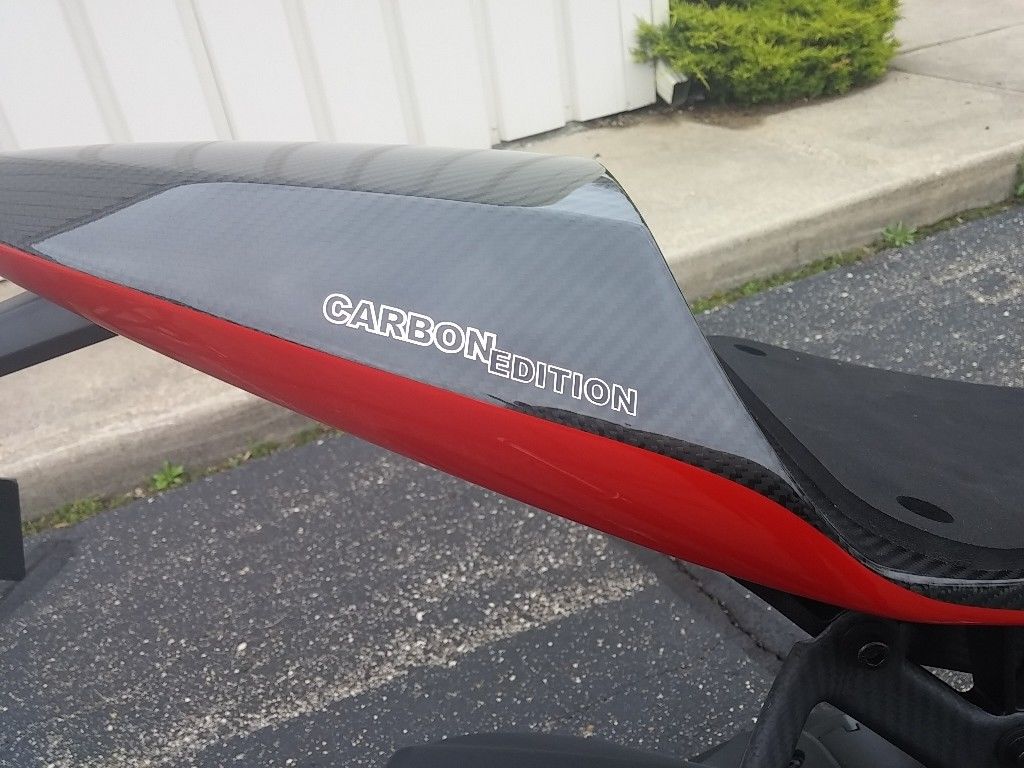 From the seller:
Beautiful 2013 Carbon Red EBR 1190RS Vin 0017. One of less than 100 made! This bike was a factory race bike, straight out of the crate race ready. Carbon Fiber, Ohlins Forks.

THIS VIN 0017 BIKE IS STILL IN THE CRATE!

This Erik Buell Racing EBR 1190 RS motorcycle is sold with a title.

NEW! Local pickup in Grand Rapids, MI 49525. Or shipping can be arranged for an additional $500-$600 in the US.
EBR went into liquidation in 2015. Assets were sold at auction, and an attempt was made to re-start the production lines. Sadly, that effort ceased production in 2017, leaving the world without much in the way of Buell tech. Fortunately, there are a good number of survivors – many with low miles. Today's example has lower miles than most – a reported grand total of 4. That is pre-delivery test mileage at best, making this to as new as a new EBR-era Buell as you are likely to get. The bike looks fantastic, and clean in the un-ridden way you might expect. No sight of a crate around (the ad does mention that it is still in the crate – which would make photography difficult), but otherwise looks to be legit. That also explains the Buy It Now price of $26,999. The seller is open to offers, however, so you might just get into the EBR game for less. Check it out here, and then jump back to the comments and share your opinion of Buell. Do you have a favorite E.B. model? Let us know, and good luck!!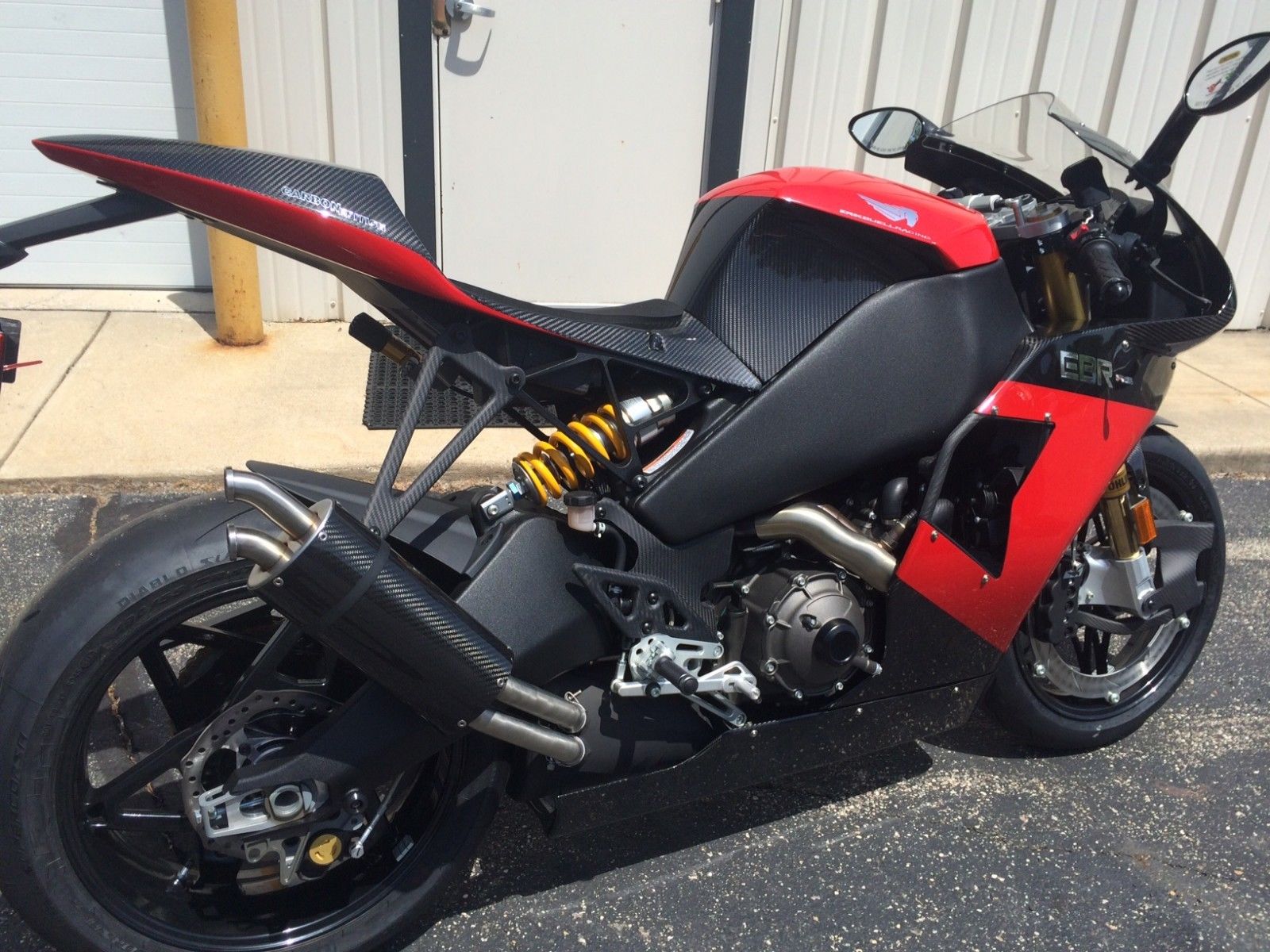 MI