2000 Buell X1 Millennium #115 of 800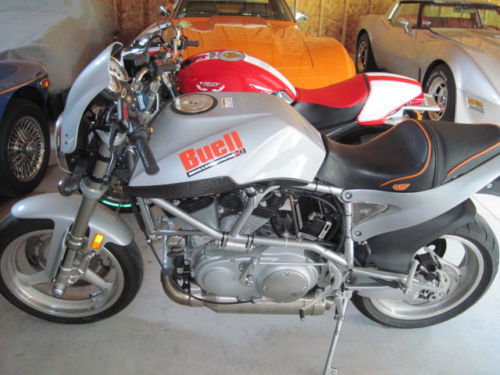 How about a little love for an American limited edition motorcycle?  Poor Buell has had a rough year due to the strategic brilliance (can you sense the sarcasm?) of HD management. There are signs of encouragement out there though for Buell fans. The new 1190RR race bike looks pretty stout and I believe Buell is working on a street version of that bike.  If the stories are true Buell had a higher spec street bike in the works right before HD pulled the plug.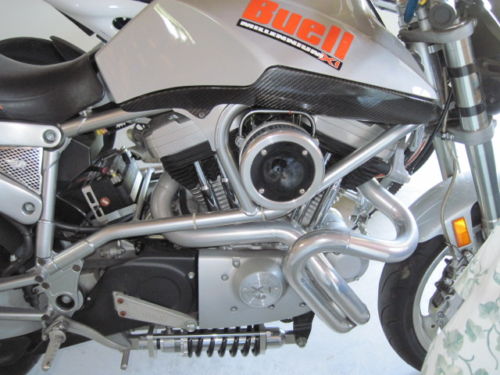 The X1 Millennium is a what I would call a cosmetic limited edition. For surviving the millennium you get a silver frame, silver paint scheme, silver headers (getting the theme here?) , polished foot pegs (hmmm, ok) and a special limited gas cap with your bikes number on it. It's a miracle this bike was ever ridden because if you remember we weren't supposed to survive the chaos after the world went bonkers on 1/1/2000. It has been ridden but not a whole lot, it has under 6,000 miles on it. 800 of these were produced but only 400 ended up staying in the US so you shouldn't run into too many.
One of 800 Millennium Editions built. Bought new by an adult collector. Garaged and covered, excellent condition, loaded with extras from American Sportbike Accessories. New shock, runs perfectly, no issues. Mileage is approximate. Rare bike and the ultimate cool street fighter.
I'm not enough of a Buell expert to spot the accessories mentioned by the seller.  A quick email to the seller should solve the mystery.  If you are interested to know what is out there for an X1 I found this X1 Millennium on Youtube that has been modded a bit.

#115 on Ebay is listed as a classified ad for $6,500.  With a little searching I have a feeling you can find one a bit cheaper but it is all about condition and miles as well.  .
IK