In the 1980s all the major Big Four manufacturers were geared up to go racing. This was a massive boon to the consumer; not only did racing improve the overall breed, race-ready bikes showed up in the showrooms as homologation models. And while Honda and Yamaha produced actual race bikes with street concessions (read: RC30 and OW01, respectively), Kawasaki brought an excellent street bike to the party. Capable of being tuned into a fire-breathing racer by privateers, the H1 was an upper echelon sport bike for the masses.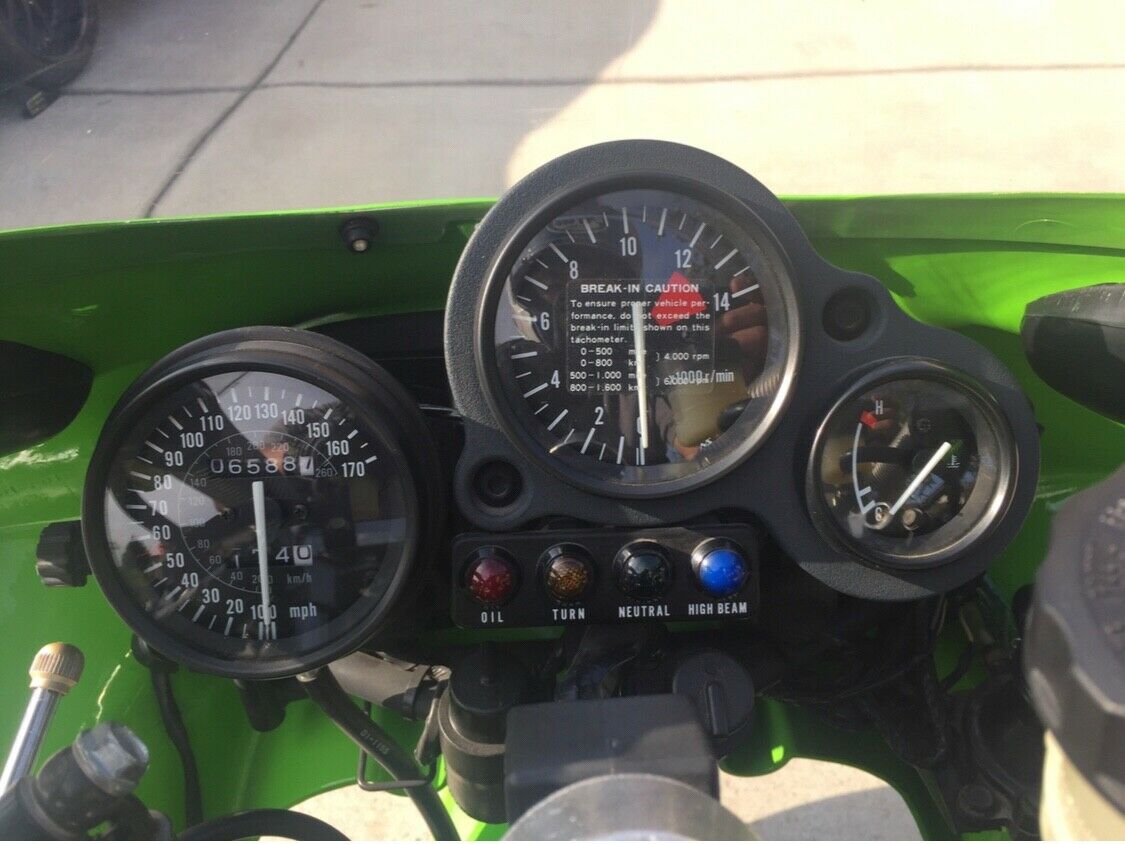 The ZX750 H1 has all the basics that make it an excellent platform – but without the super exclusivity of the Honda and Yamaha specials. That did not make the Kawi any less special, just less pricey. Yet all the goods were there from the beginning with the twin spar aluminum frame tying together multi-adjustable suspension front and rear with a jewel of a 108-ish HP inline four and 6-speed tranny mounted in the middle. All this was draped with endurance racer bodywork (including elephant snorkels to bring fresh air into the airbox) and drenched in gallons of lime green paint. The effect was significant, and hooligans everywhere were mesmerized. Aspiring professionals could obtain a race kit to unleash the inner beast and turn this street machine into a racetrack razor.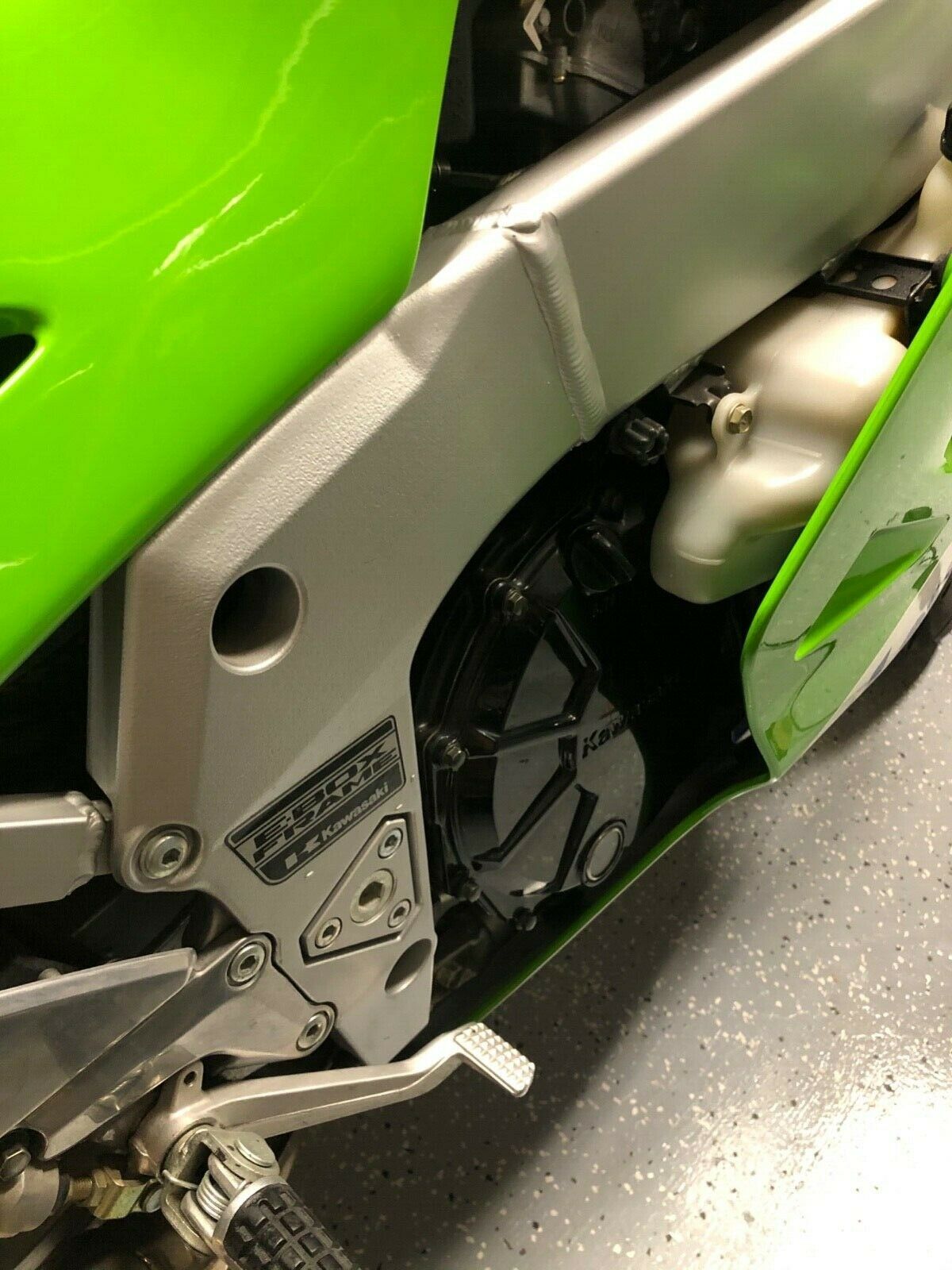 From the seller:
An original low mileage ZX750 H1. Very hard to find one In this condition. It's like new a true time capsule.
Please feel free to message me if you have any questions. Thank you very much.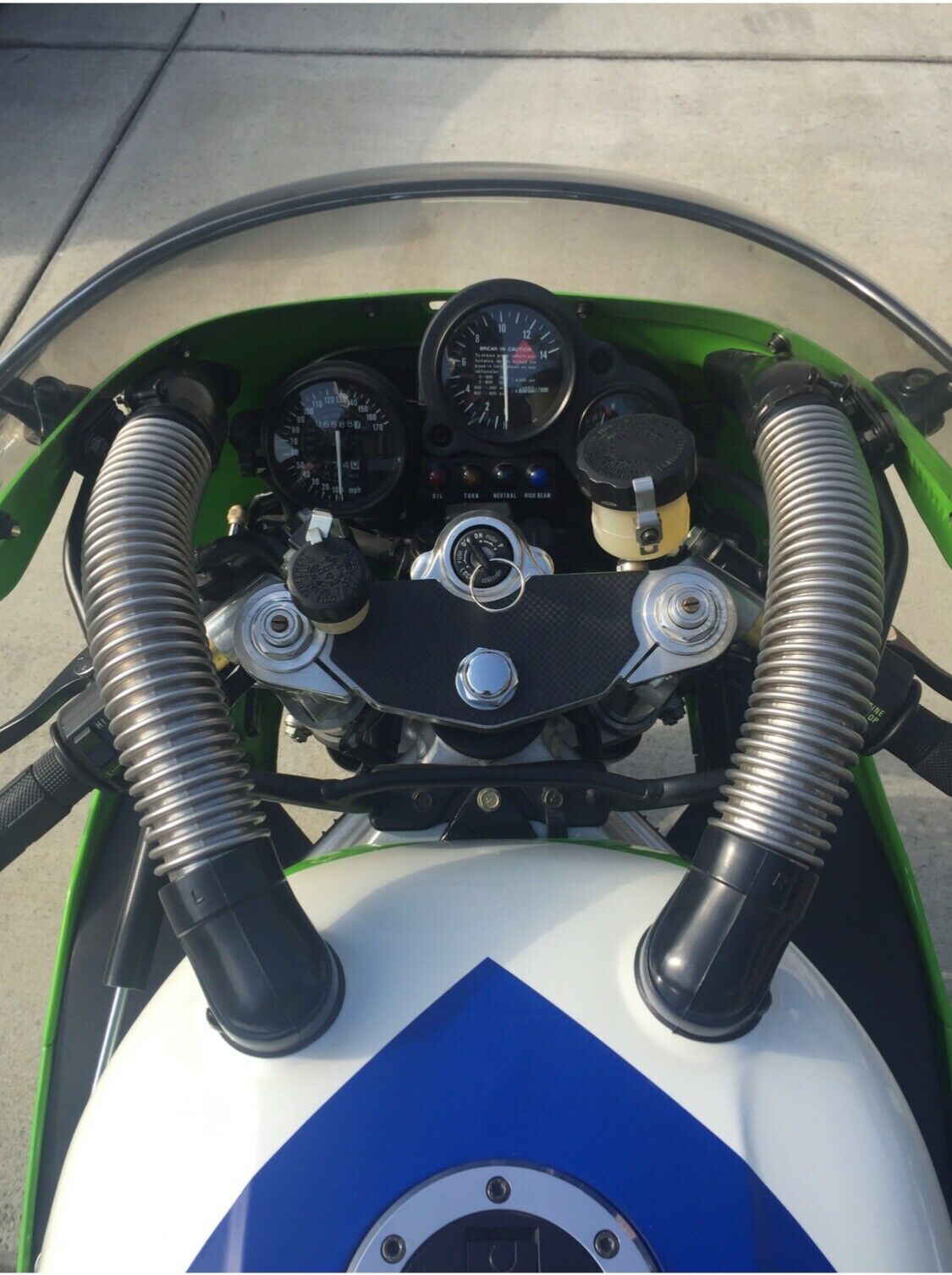 Because ZX750s were more accessible than other 750 superbike-class offerings – but only slightly less capable – Kawasaki cranked out a significant number of them. This invariably meant that while OWs and RCs were headed for collector stables, ZX750s found their way into garages and street parking everywhere. Today it is the passage of time and overall condition that make these nostalgia machines valuable.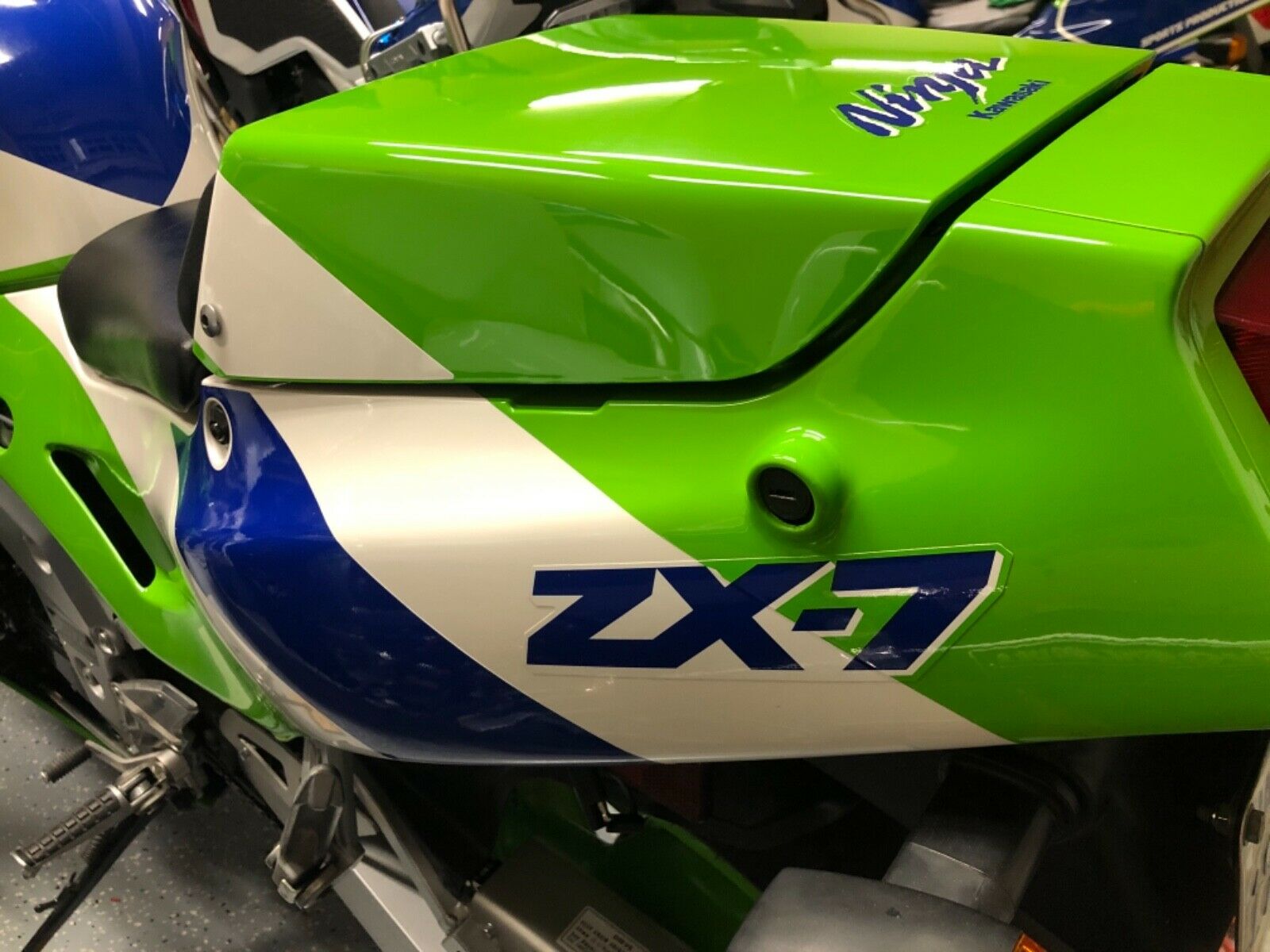 Today's example of the ZX750 H1 is about a clean as we've seen for a while. Located in California and from the stable of our new favorite collector, this 1989 mean green machine is looking for a new home. If the condition of some of his other bikes is any indication, this one should be very minty indeed. The Buy It Now price is a rather lofty $18k, however that is far below the asking prices for some of the aforementioned homologation racers and reinforces Kawasaki's design goal criterion. Check out all of the details here, and Good Luck!!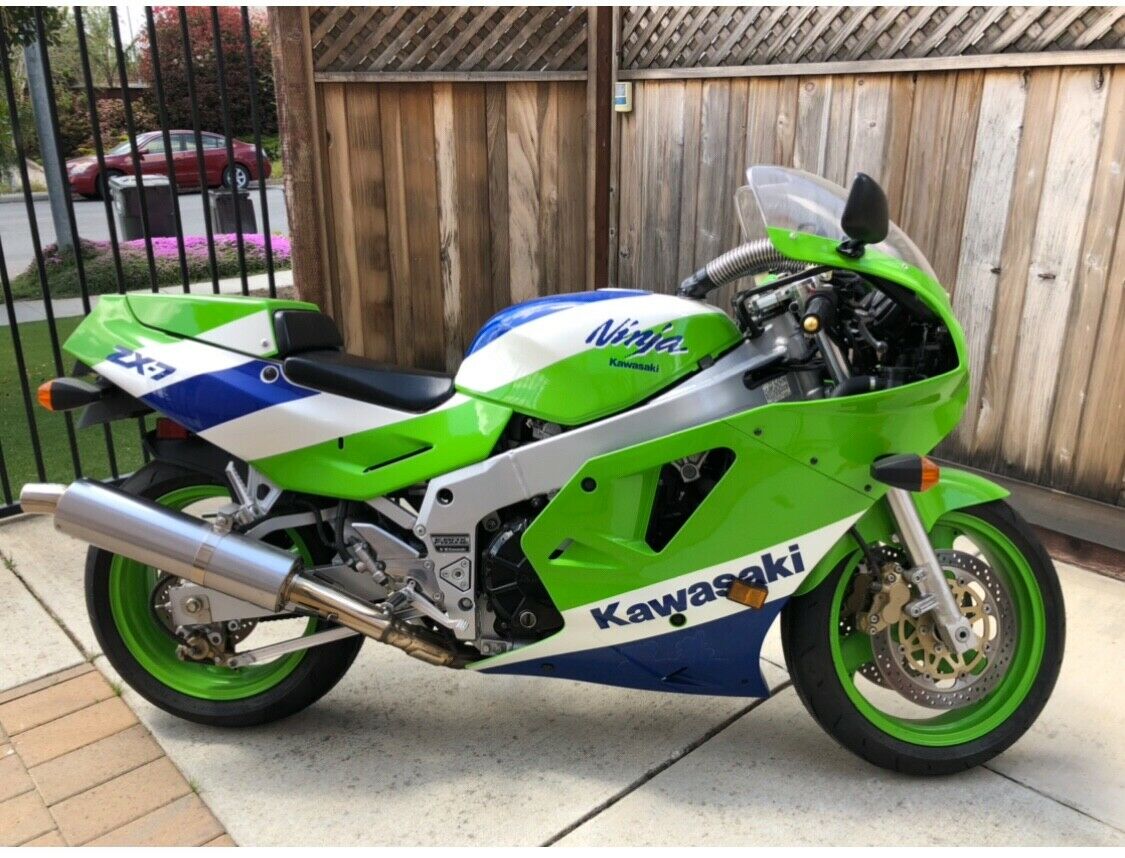 MI