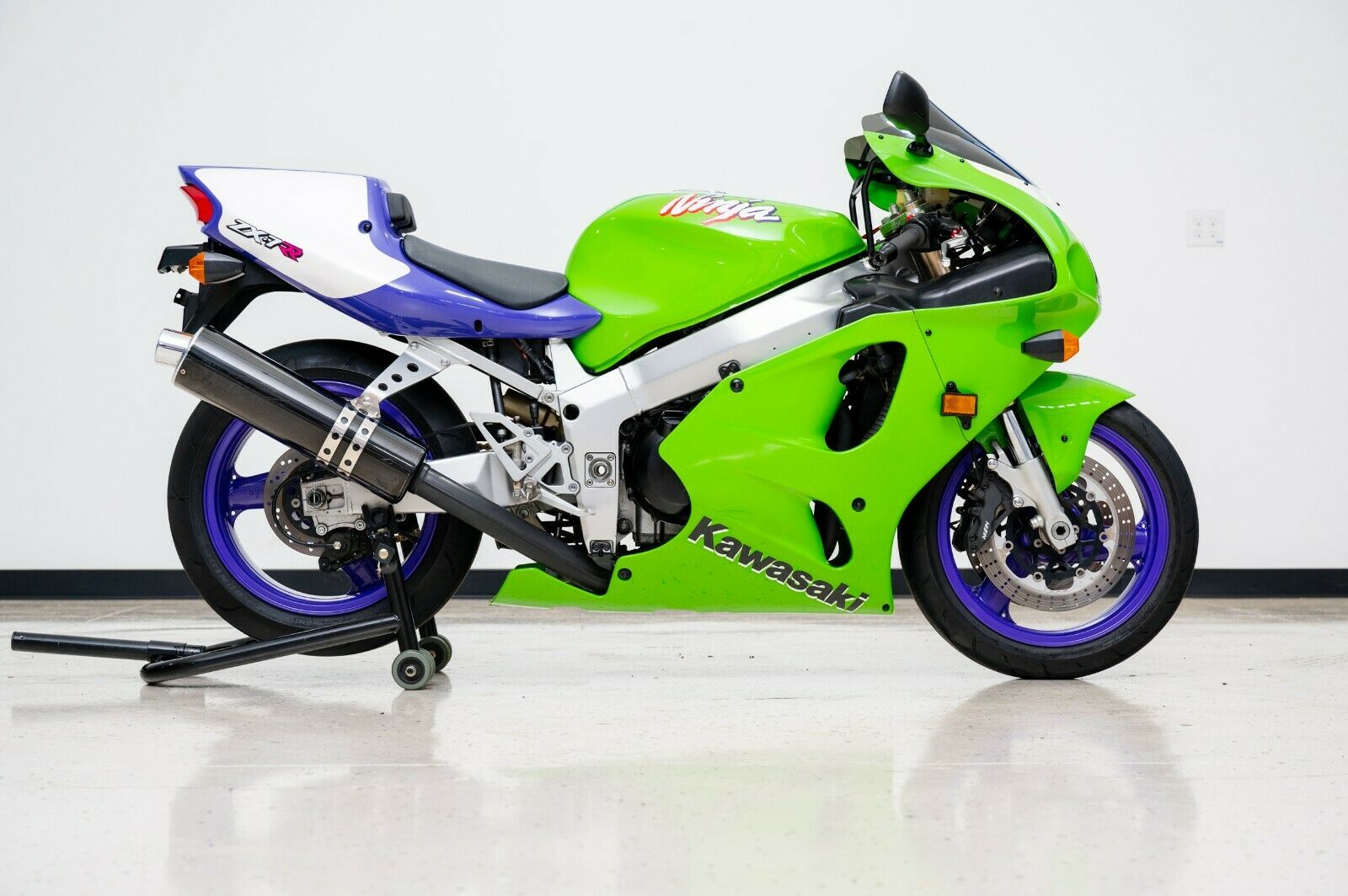 Homologation machines exist to go racing. Sometimes it is the street bike that makes the race bike possible. Sometimes the street bike is the actual privateer race bike. In almost all cases, homologation machines are collector items because by nature they are limited in numbers. And of those numbers, many of the supply have been lost to the racing circuit (as might have been originally intended from the manufacturer). In almost all cases homologation machines exist to prove that certain features or components were included as stock with production motorcycles, thus providing factories an edge at the race track.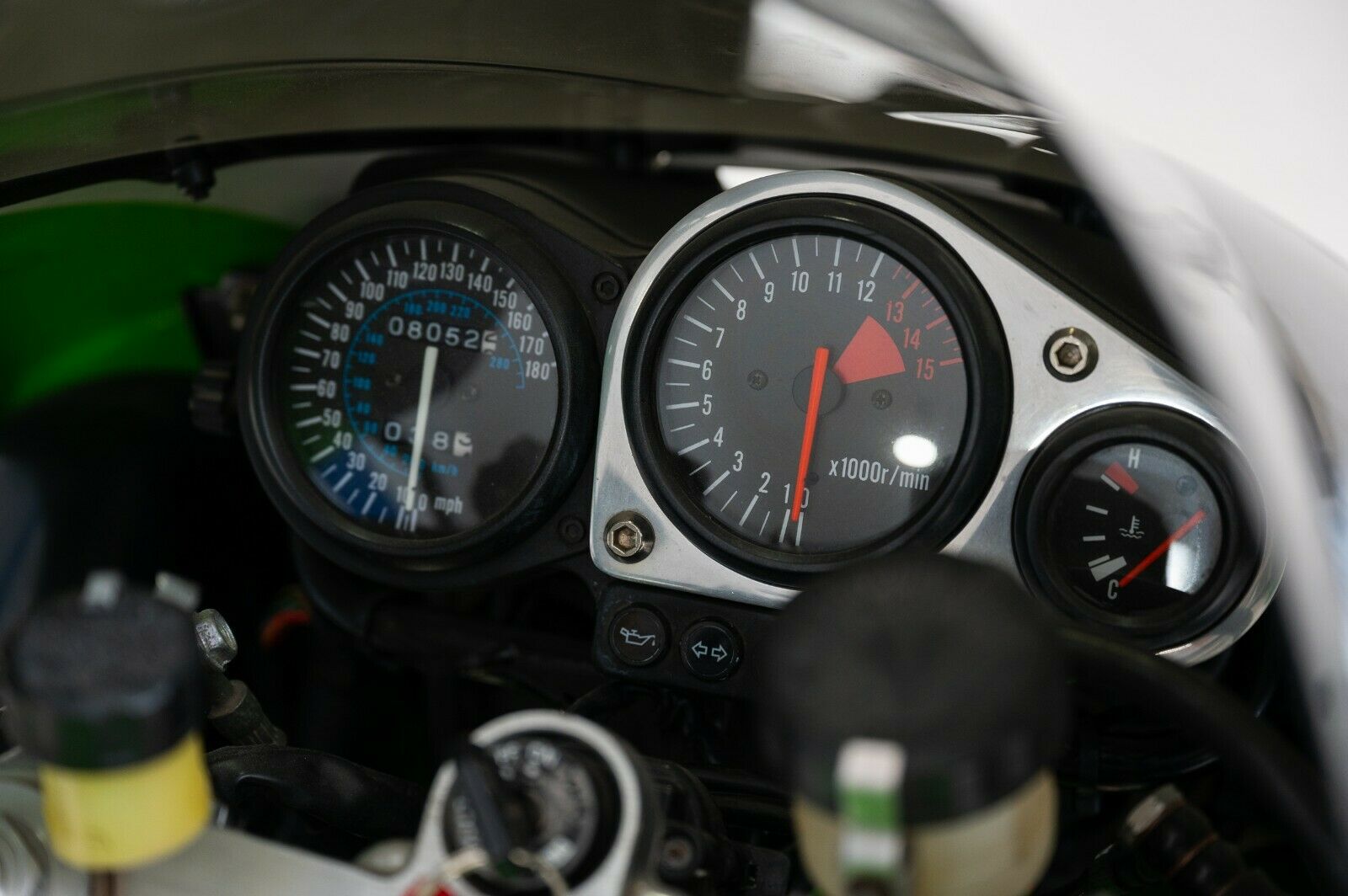 The Kawasaki ZX-7RR is no exception to the homologation game. Fully $3 grand more than the next highest spec ZX-7R, the RR sports the type of components that one needs in order to win a Superbike title. Or many, as the case may be. From a stronger bottom end bearing caps to better and more adjustable suspension front and rear, the adjustable steering head rake and swing arm pivot, to the tall-gearing of the close ratio six speed box to the oversized flatslide carbs (the latter two which incidentally don't do very well on the street), the RR is really a starting point for teams to begin their tuning. From a "right off the showroom floor" perspective the lower spec Ninjas were better around town – and possibly all around – riders. But the RR was faster, meaner, sharper and far more exclusive.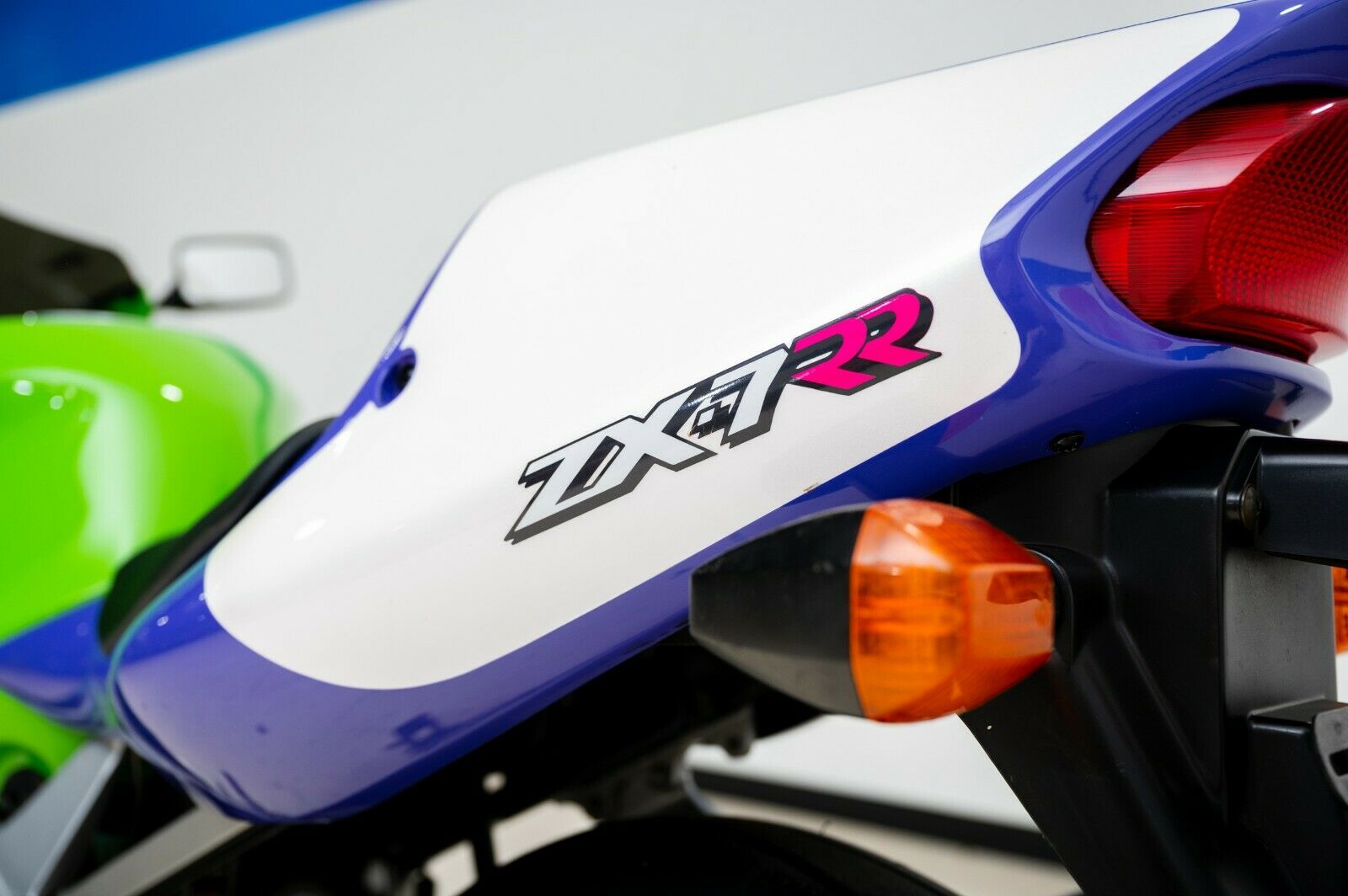 From the seller:
Absolutely beautiful 1996 Kawasaki ZX-7RR. Stock pipe and not modified. Runs as good as it looks. Only 8000 miles.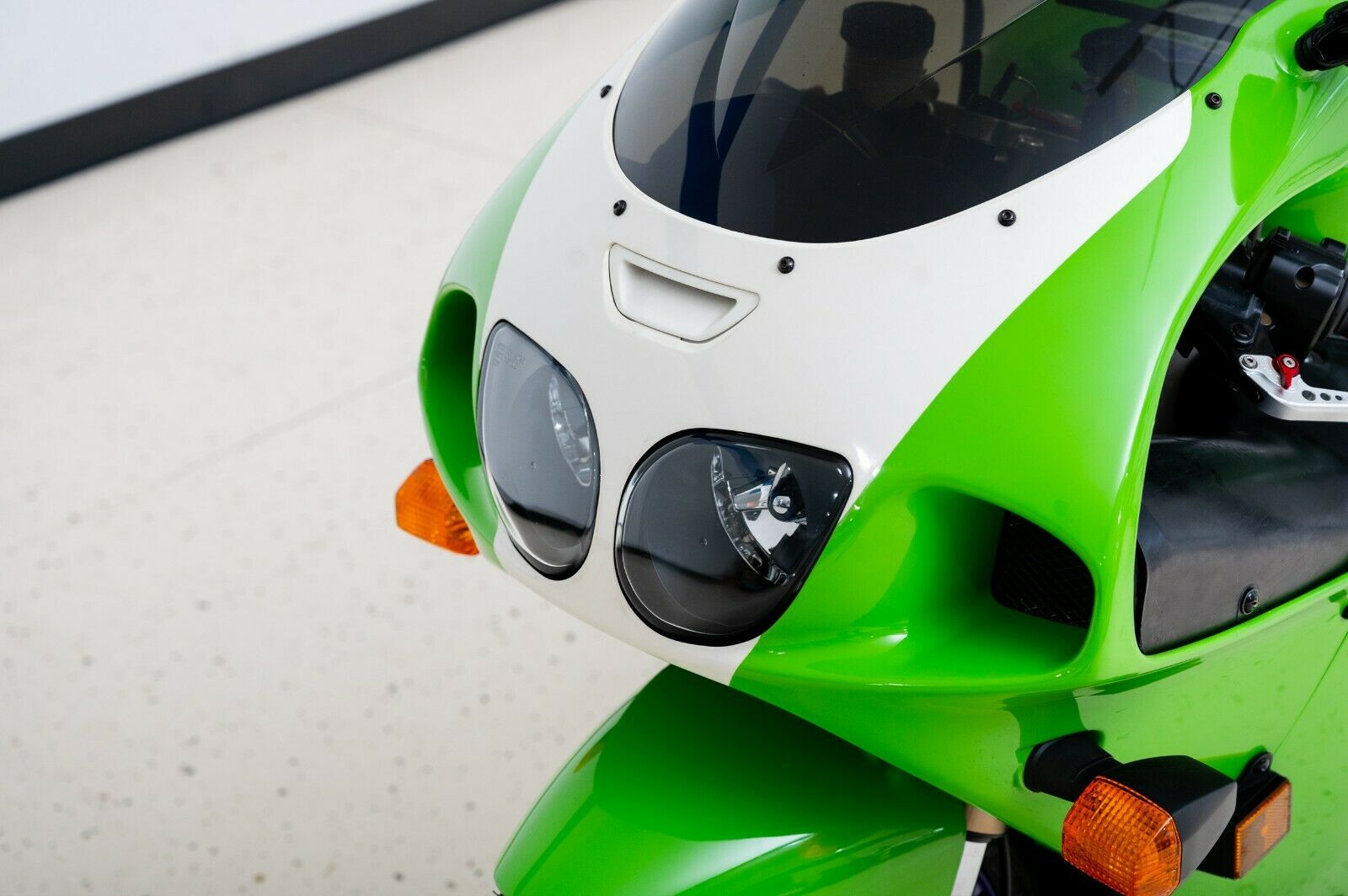 For bikes that were meant to be raced – or at least to allow manufacturers to race – homologation machines in low mileage, clean condition are coveted. And rare. All told this is a serious motorcycle. The brand won 12 AMA Superbike championships, thanks to a few names you might have heard about: Eric Bostrom, Doug Chandler and Scott Russell for example. To find a bike this clean and cared for after all these years, to find one in stock, unmodified condition is really too much to ask for sometimes. But if you're in the market – or in North Carolina where this bike is located – this one might be worth checking out.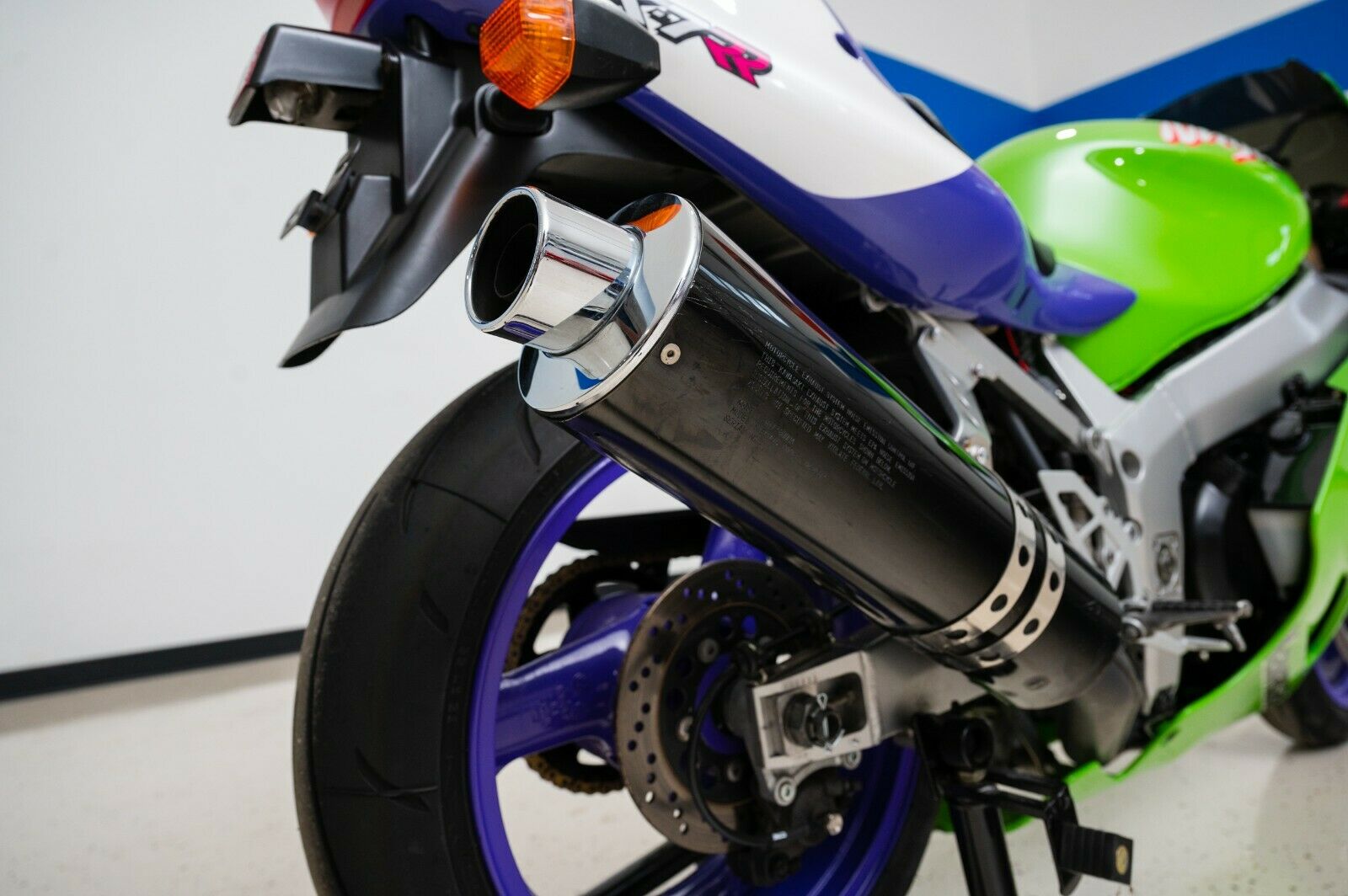 This example is being listed as a Buy It Now classified – with pricing a cool $19,500. Looking through the RSBFS archives we find similar examples offered for more, and some for less. We don't see these every day, and therefore the pricing spread is over a couple of years. That tells me that at least this one is priced in the ballpark. And given the rate at which collector values have been inflated in 2021, this may well be right on the money or even a bit low! Check out all of the details here, and Good Luck!!
MI